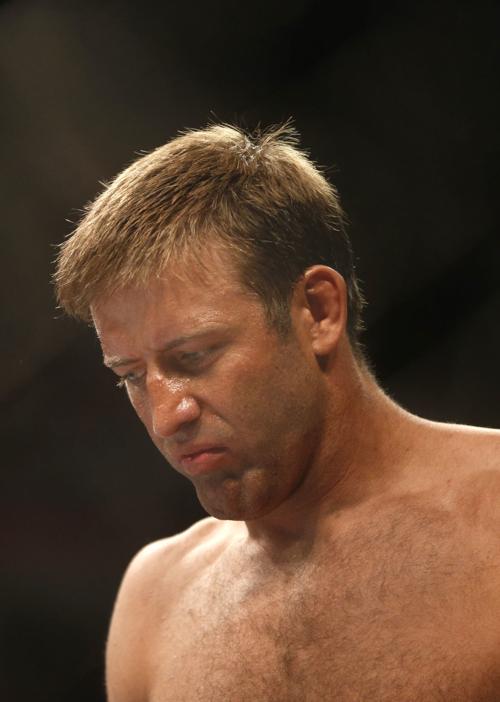 LAS VEGAS — Authorities say former UFC fighter Stephan Bonnar has been arrested on suspicion of DUI after allegedly driving recklessly on a Las Vegas freeway.
Nevada Highway Patrol officials say the Munster native was booked Sunday into the Clark County Detention Center on a DUI charge (third offense), resisting an officer and traffic offenses.
It was unclear Monday if the 41-year-old Bonnar has a lawyer.
Highway Patrol officials say their dispatch center received multiple calls about a Cadillac speeding and making unsafe lane changes on Interstate 15 around 1:15 p.m. Sunday.
The vehicle was found along the highway about 10 miles north of the Las Vegas Strip.
A trooper reported smelling alcohol when putting handcuffs on Bonnar, who woke up and resisted arrest.
Bonnar was a 2013 inductee into the UFC's Hall of Fame.
He hasn't fought in the UFC since 2014, and he went just 8-6 during seven years with the promotion. He still played a significant role in the UFC's growth into the dominant promotion in mixed martial arts.
Bonnar was a contestant in 2005 on the first season of "The Ultimate Fighter," the UFC's long-running reality competition show. He reached the competition's finale, where he had a spectacular, bloody brawl with Forrest Griffin.
Griffin won the decision, but the viral attention gained by the highly entertaining bout is widely credited with exposing the little-known sport to a larger worldwide audience online and on Spike TV, which broadcast it.
Copyright 2018 The Associated Press. All rights reserved. This material may not be published, broadcast, rewritten or redistributed.