MIAMI BEACH, Fla. — Three contenders for the NASCAR championship already have given Kyle Busch a good run for the money three days before the race.
Mark Pappas threw for 303 yards and three long touchdowns and Morehead State outlasted Valparaiso 27-21 on Saturday.
FORT WORTH, Texas — Joey Logano again has arrived at Texas in the middle of a rift with another playoff contender after some short-track shenanigans.
TALLADEGA, Ala. — Denny Hamlin climbed from his car at Talladega Superspeedway and was shocked to learn he had not only topped the speed chart…
DOVER, Del. — Kyle Larson pulled away in the final stage and won the playoff race Sunday at Dover International Speedway to snap a 75-race win…
DOVER, Del. — Tyler Reddick is ready to make the jump from Xfinity Series champ to Cup Series regular.
CONCORD, N.C. — Alex Bowman had just advanced to the second round of NASCAR's playoffs, climbed from his car and slumped to the ground, dehydr…
Pairings have been announced for the IHSAA girls basketball sectionals, which begin Feb. 4.
Crown Point and Morgan Twp. have their wishes granted as the IHSAA released the 2020 girls basketball sectional brackets on Sunday.
Pairings have been announced for the IHSAA girls basketball sectionals, which begin Feb. 4.
HEBRON — Connor McCormick is just a senior in high school, but he plans on having kids some day long down the road.
Kouts and Washington Township compete in the PCC boys basketball tournament championship.
Junior guard Emma O'Brien led Times No. 9 Morgan Twp. to a statement win over South Central in the Porter County Conference Tournament championship.
MINNEAPOLIS - When Minnesota plays Michigan State in its biggest home game yet this season Sunday, it won't be a coaching matchup between Tom …
The realization hit Fazekas as he left a St. Louis-area hospital following Valparaiso's second game of the season in early November, where he …
A host of special guests join Union Street Hoops to talk about the legacy of Kobe Bryant. ESPN broadcaster Adam Amin, former Valparaiso player…
Valparaiso sweeps the season series from Evansville for the first time in program history, and embraced their weekly practice notes that invol…
Sure, the college football season is just ended and 2020 has only just begun, but speculation season never ends.
Valparaiso senior Ryan Fazekas returned to the court on Thursday night at Missouri State. On Friday afternoon he met with the media to discuss…
On Thursday night at the NCAA Convention's annual "State of College Sports" plenary session, Mark Emmert, a president rallying his constituent…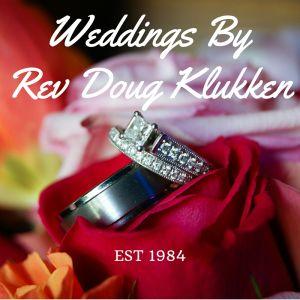 Weddings by Rev. Doug Klukken - NWI Wedding Officiant

Stevenson and Fairchild OMS
NASHVILLE, Tenn. (AP) — William Nylander, Zach Hyman and Rasmus Sandin each scored and had an assist to lead the Toronto Maple Leafs over the …
OTTAWA, Ontario (AP) — Kyle Palmieri tied it late in the third period, and Nikita Gusev and Jack Hughes scored in the shootout to lift the New…
MINNEAPOLIS (AP) — Buddy Hield scored a career-high 42 points to help the Sacramento Kings rally from a 27-point deficit for a 133-129 overtim…
CHICAGO (AP) — Zach LaVine scored 14 of his 23 points in the fourth quarter, including two clutch foul shots with 2.1 seconds left, and the Ch…
DALLAS (AP) — Jamie Benn scored his second goal 2:07 into overtime and the Dallas Stars beat the Tampa Bay Lightning 3-2 on Monday night.
DETROIT (AP) — Before his team took the court, Cavaliers star Kevin Love spent some of his day looking back at Kobe Bryant's life and career.
MIAMI (AP) — The Latest on Media Night from Super Bowl 54 (all times EST):