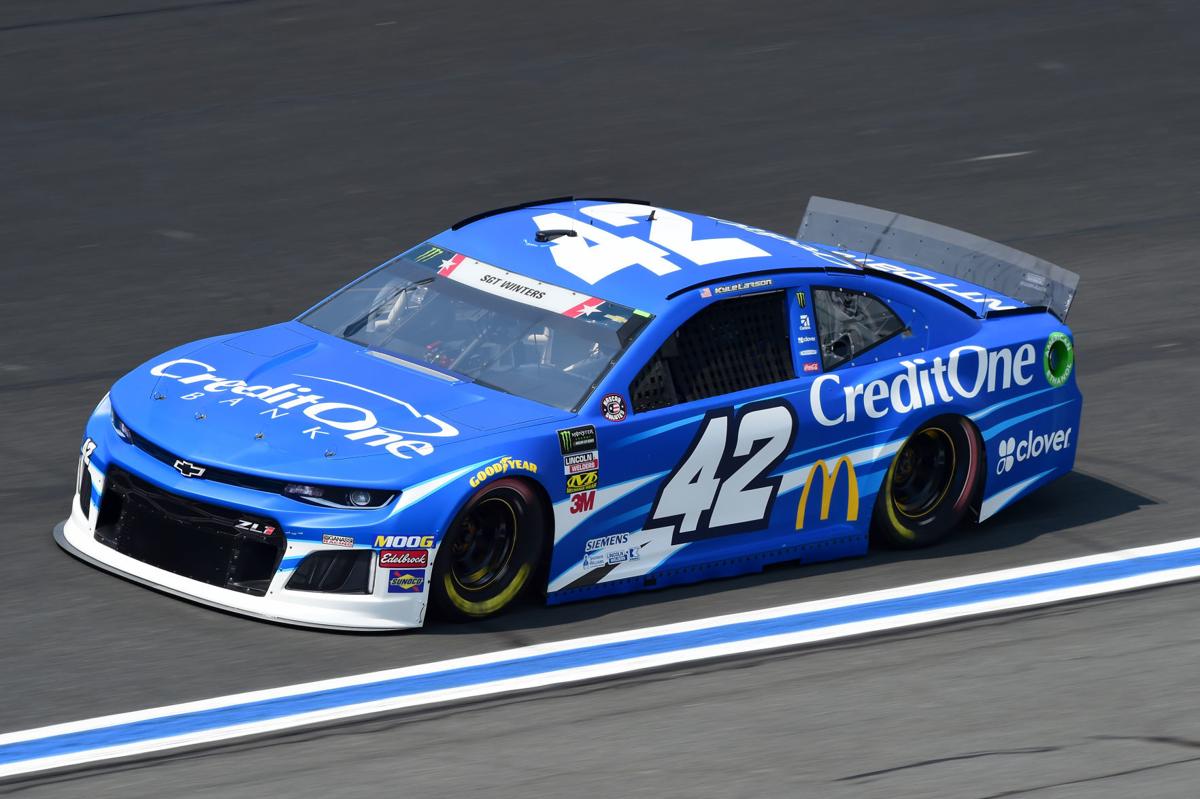 Fifty-one fallen military service members will be honored by NASCAR on Memorial Day weekend.
Marine Sgt. Jeannette Lee Winters, a graduate of Calumet, will be recognized on the No. 42 Credit One Chevrolet driven by Kyle Larson for Chip Ganassi Racing during Sunday's annual Coca-Cola 600 at Charlotte Motor Speedway in North Carolina.
"I love the 600 because NASCAR and Coca-Cola does such an amazing job to honor all the military members who've given the ultimate sacrifice for our freedom," Larson said. "I'm very honored to be able to represent (Winters) and her family."
A part of the annual Coca-Cola 600, a 600-mile race that always occurs during Memorial Day weekend, 600 Miles of Remembrance honors fallen military members by displaying their names on cars.
Monster Energy NASCAR Cup Series race cars will display the name and title of selected fallen service members on the windshield to celebrate the heroes in front of a crowd, which will include 5,000 active military members, veterans and their families.
A majority of the service members who are paired with drivers are assigned through an organization called "Honor and Remember" and the rest are chosen by the teams on the basis of personal connections, said Amanda Ellis, NASCAR's Director of Racing Communications.
On January 9, 2002, Winters, 25, was killed in the crash of a KC-130 refueling plane in Pakistan along with six of her crew members.
She was the first female member of the U.S. Military to be killed in combat since the 1991 Gulf War.
The Coca-Cola 600 will air live on FOX starting 5 p.m. on Sunday.
Sgt. Winters' family could not be reached for comment.