Former Times of Northwest Indiana reporter Marisa Kwiatkowski is featured in the new Netflix documentary "Athlete A."
She was accused of lying to investigators in 2018 as they tried to learn what she knew years earlier about sexual assault complaints involving…
WEST GROVE, Pa. (AP) — Despite the Tokyo Olympics being postponed because of the coronavirus pandemic, medal-winning equestrian Phillip Dutton…
Medal-winning equestrian Phillip Dutton, a six-time Olympian in eventing, exercises almost daily with horses at the farm in the rolling hills …
The Tokyo 2020 Olympic games have been pushed back to 2021. Here's a look at the medals athletes were supposed to receive at this summer's gam…
The Region's Olympic gold-medal swimmer will have to wait another year to compete in the Tokyo Games.
The Tokyo Olympics have been postponed a year to 2021 because of the coronavirus outbreak, but it's worth remembering that the games have been…
Prime Minister Shinzo Abe proposed a one-year postponement for the Tokyo Olympics during talks with IOC President Thomas Bach.
The Colts made a big trade for a budding star. Plus updates on the NFL Draft,  the 2020 Tokyo Olympics and the first woman to be a position co…
There are no plans to cancel the Tokyo 2020 Games despite the coronavirus outbreak in Asia, Olympic organizers have confirmed.
CARSON, Calif. — On to the next goal.
"It's just so weird coming into the gym and not feeling like, you know, 'I'm going to die.'" 
TOKYO — Tokyo put on a flashy fireworks display Friday to mark the 6-months-to-go milestone for this year's Olympics.
Social activist and soccer icon Megan Rapinoe has had one heck of a year. After leading the US Women's National Soccer team to a World Cup tit…
Russia has been banned from next year's Tokyo Olympics and other major sports events for four years on Monday as punishment for "flagrant mani…
Russian athletes should be again forced to compete as neutrals at next year's Olympics in Tokyo and other major events, a key World Anti-Dopin…
It's the 24th world championship medal for U.S. gymnast Simone Biles, breaking a tie on 23 with the Belarusian men's gymnast Vitaly Scherbo.
STUTTGART, Germany — There was only one way for Simone Biles to finish yet another dominant world championship performance. She dropped the mic.
JACKSONVILLE, Fla. - For 12 days in South Korea, the only contact Mike and Christina Dressel had with their 22-year-old son, Caeleb, was eithe…
WASHINGTON - After an 18-month Senate investigation found the U.S. Olympic Committee failed to protect athletes from sexual abuse, a pair of s…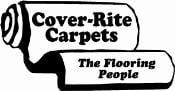 Cover-Rite Carpet & Design Center

Midwest Express Clinic / Crown Point
Jonathan Moran spent time overseas, taking part in the Coach for College program.
SAN JOSE, Calif. - The Summer Olympics in Tokyo will have a California accent when the 17-day sports festival opens in a year. We're not talki…
A sports data company is predicting that, for the seventh consecutive time, the U.S. team will lead all nations with an estimated 126 medals a…
TOKYO - Looking to give the 2020 Summer Olympics something a little different - something a little humanoid - organizers on Monday unveiled se…
The winners' medals for the Tokyo 2020 Olympics were revealed Wednesday, exactly one year before the event's opening ceremony.
Team USA won't be sending its A team to the 2019 FIBA World Cup Qualifiers in China, and at this rate, they might not be sending their B team,…
Former Valparaiso High School and Purdue standout Robbie Hummel led the United States to its first FIBA 3x3 World Cup title.