The most important thing to know about Bill Bryk is not that he was one of the most respected baseball scouts around — though that is clearly true.
For all his professional accomplishments, what stands out about Bryk, who died last week at 70, is that he never let go of his roots.
Bryk grew up in a blue-collar neighborhood in South Chicago, where life was centered around the local Catholic parish (the since-closed St. Bronislava at 87th and Colfax) and family.
The family included Dave Martin, Bryk's first cousin, who lived a few blocks away. They were inseparable, best friends who fell in love with baseball as kids, playing endless pickup games at Coles School.
"Birthday parties, Fourth of July, family gatherings — we were together for everything," Martin said last week.
And that didn't change over the years. Both wound up eventually settling down, again just blocks apart, in Schererville. But the cousins didn't leave their old lives behind.
"We cared so much about the old neighborhood, our relatives and our old friends. We never forgot where we came from," Martin said.
Bryk started his high school baseball career at Bowen, playing there as a freshman before the family moved to Dolton. He played his last three years at Thornridge, earning all-state honors as a senior pitcher.
Martin remembers his cousin's graduation party being interrupted by a phone call and an elderly relative's momentary confusion.
"He yells out, 'I just got drafted by the Washington Senators,'" Martin said, which prompted their grandfather — mindful that this was in the midst of the Vietnam War — to respond, "Oh no, Billy just got drafted."
But Bryk headed off to the minors, not overseas. An injury eventually ended his playing career, but another baseball chapter was just starting.
Bryk worked in scouting and player development for the Pittsburgh Pirates, the San Diego Padres and, for the last 11 years, the Arizona Diamondbacks. The past seven years, he was a special assistant to the general manager.
Among his many honors: the George Genovese Lifetime Achievement Award from the Professional Scouts Association, Midwest Scout of the Year, induction into the Midwest Scouts Association Hall of Fame.
"Brykie will be remembered not only for his tireless dedication to baseball but more importantly, for his kindness," the Diamondbacks said in a statement. "He filled nearly every role possible in our game, from player, coach and manager to numerous positions in scouting and player development and he left a mark on multiple generations."
But Bryk didn't just mentor the game's best prospects. He also worked with scores of Region kids. While searching our files, I was struck with the number of photos we have of Bryk teaching young players the fundamentals of hitting and pitching at camps and clinics. He spent much of his life paying it forward.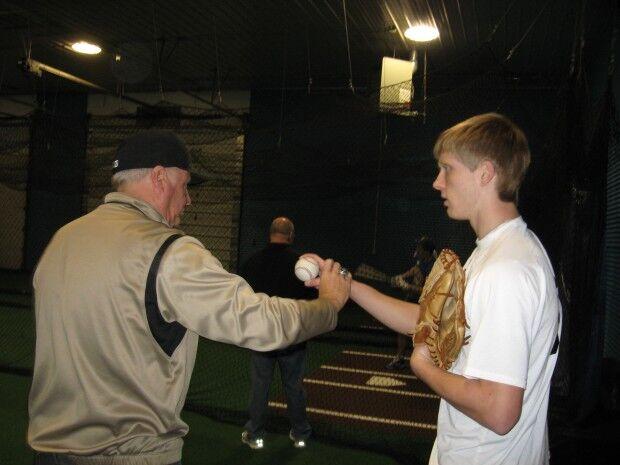 Martin remembers countless occasions of being out with his cousin, the conversation turning to baseball and Bryk patiently listening to pitches from dads and uncles and grandpas convinced their sons and nephews and grandsons were destined for greatness.
Bryk did so because his own family was just as important to him. His survivors include his wife Jackie, daughter Kari and son Billy, as well as Jackie's children from a previous marriage, Erica and Nick. Another daughter, Becky, preceded Bryk in death.
All in all, it was a life well lived. For seven decades, Bill Bryk embraced his roots, loved his family and was a mentor to countless baseball players. We should all have a legacy like that.
Softball & Baseball Recap: Catch up on this week's excitement here!
Calling all Region prep softball and baseball fanatics! Catch up on coverage from this week's games here.