The 8U Lakeshore baseball team's humility and passion for what they do is driven by a number of things.
SOUTH WILLIAMSPORT, Pa. — When Alan Bowden, manager of the Virginia Little League team, called time with one out left in the top of the fourth…
The witty Carl Swenson, known for advising his players to "Keep Loose", must be in second heaven, since a baseball field has named after him.
In the NWI Alliance's first year of competition, it won the National Softball Association 10-and-under "C" North-Central World Series.
CROWN POINT — Andrew Mild didn't want to learn how to ride a bike when he was a kid. He wanted to learn how to a swing a bat.
God sees the soul, not the swag.
Practices at this point of the season have become routine for Munster Little League's 10- to 12-year-old team.
Crown Point and Morgan Twp. have their wishes granted as the IHSAA released the 2020 girls basketball sectional brackets on Sunday.
Pairings have been announced for the IHSAA girls basketball sectionals, which begin Feb. 4.
HEBRON — Connor McCormick is just a senior in high school, but he plans on having kids some day long down the road.
Kouts and Washington Township compete in the PCC boys basketball tournament championship.
Junior guard Emma O'Brien led Times No. 9 Morgan Twp. to a statement win over South Central in the Porter County Conference Tournament championship.
Morgan Township and South Central compete in the PCC girls basketball tournament championship.
Valparaiso sweeps the season series from Evansville for the first time in program history, and embraced their weekly practice notes that invol…
Sure, the college football season is just ended and 2020 has only just begun, but speculation season never ends.
Valparaiso senior Ryan Fazekas returned to the court on Thursday night at Missouri State. On Friday afternoon he met with the media to discuss…
On Thursday night at the NCAA Convention's annual "State of College Sports" plenary session, Mark Emmert, a president rallying his constituent…
The Big Ten has suspended Illinois guard Alan Griffin for two games, the conference announced Thursday. Griffin, a sophomore, was ejected from…
Valparaiso missed 18 of 20 from beyond the arc in the first half and 31 of 39 for the game.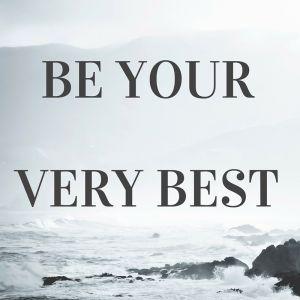 Be Your Very Best by Diana Govert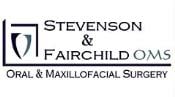 Stevenson and Fairchild OMS
ATLANTA (AP) — Trae Young had to compose himself a couple of times when asked about the death of Kobe Bryant and his daughter, Gianna.
NEW YORK (AP) — Every time Kobe Bryant came to Madison Square Garden, it was an event.
NEW ORLEANS (AP) — Zion Williamson's authoritative, two-handed dunk as he was fouled by Boston guard Kemba Walker gave an appreciative crowd i…
CALABASAS, Calif. (AP) — John Altobelli, the longtime baseball coach at Orange Coast College, was killed along with his wife and daughter in t…
MEMPHIS, Tenn. (AP) — The night in Memphis started with a moment of silence for Kobe Bryant. It ended with players from both sides remembering…
NEW YORK (AP) — Kobe Bryant authored some of his most memorable moments at Madison Square Garden and made himself a centerpiece of the Lakers-…