HAMMOND — Ryan McCoy made history Sunday.
The Crown Point resident became the fifth bowler in the 70-year history of the Times Classic to win more than one Class A championship.
He beat Terrell Peterson 255-129 in the final match.
"I'm kind of at a loss for words right now. This is an awesome feeling," McCoy said. "This is crazy. It's hard to believe. I'm only 27 so hopefully there's a lot more to come. Three years ago, I thought I didn't strike enough to win this tournament. To win it twice in four years is surreal."
McCoy, a former Calumet College of St. Joseph bowler, also won the top division in 2016. He joins Tony Babs (1954, 1958, 1964, 1965, 1967), Mike Kubacki (1992, 1993, 1998), Billy Oatman (2005, 2011) and Mike Kozy (2013, 2014) as repeat champs.
McCoy's journey to the title this year was a little more arduous. He only found a way into the semifinals on the last day of qualifying, rolling a 776 series on May 19. During the semifinals, he jumped from 13th qualifier to the top spot for the finals. That gave him two byes Sunday.
Xavier Muhammad was in a position to knock out McCoy in the third round of the finals if he struck out in the 10th frame. But Muhammad failed to strike on the first throw and finished with a 225 game. McCoy moved on with a 238.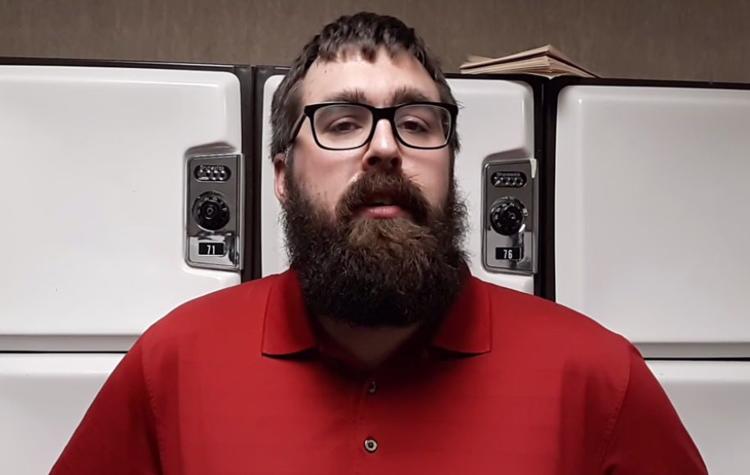 You have free articles remaining.
Keep reading for FREE!
Enjoy more articles by signing up or logging in. No credit card required.
"I got a couple of unfortunate hits late (in the third round) that made that game a lot closer than in should've been," McCoy said. "I needed the second strike in the 10th and I couldn't have thrown it any better."
In the title match, Peterson left open frames in the first, second, fourth and fifth frames. He said he misunderstood the format of the finals and thought he'd won the tournament after posting the high score in the third round.
It was the first time Peterson has qualified for the finals.
"I probably would've been more mentally prepared (had I known I would bowl another game). That third game, I'd already gave it my all," Peterson said. "Ryan McCoy is a very good bowler. I knew if I didn't strike in those first three frames, the game would be over. I kind of gave up."
McCoy opened in the first frame of the last game, as well. But he recovered and had the bigger trophy locked up with five frames left to bowl.
"I think (seeing Peterson open) loosens up my arm swing a little bit," McCoy said. "I saw that and I told myself 'Relax. You're fine.' When a guy opens three of the first four frames, it makes things a lot easier. I was able to just concentrate, relax and make shots."
Muhammad finished third and Shawn Rhodes took fourth. Rhodes cruised through the first two rounds, posting the high score in each before losing steam and bowling a 190 in the third round.
"I just didn't carry. I was feeling great (after the first two games)," Rhodes said. "I was in the crack the whole game, I just didn't carry. That's all it was."