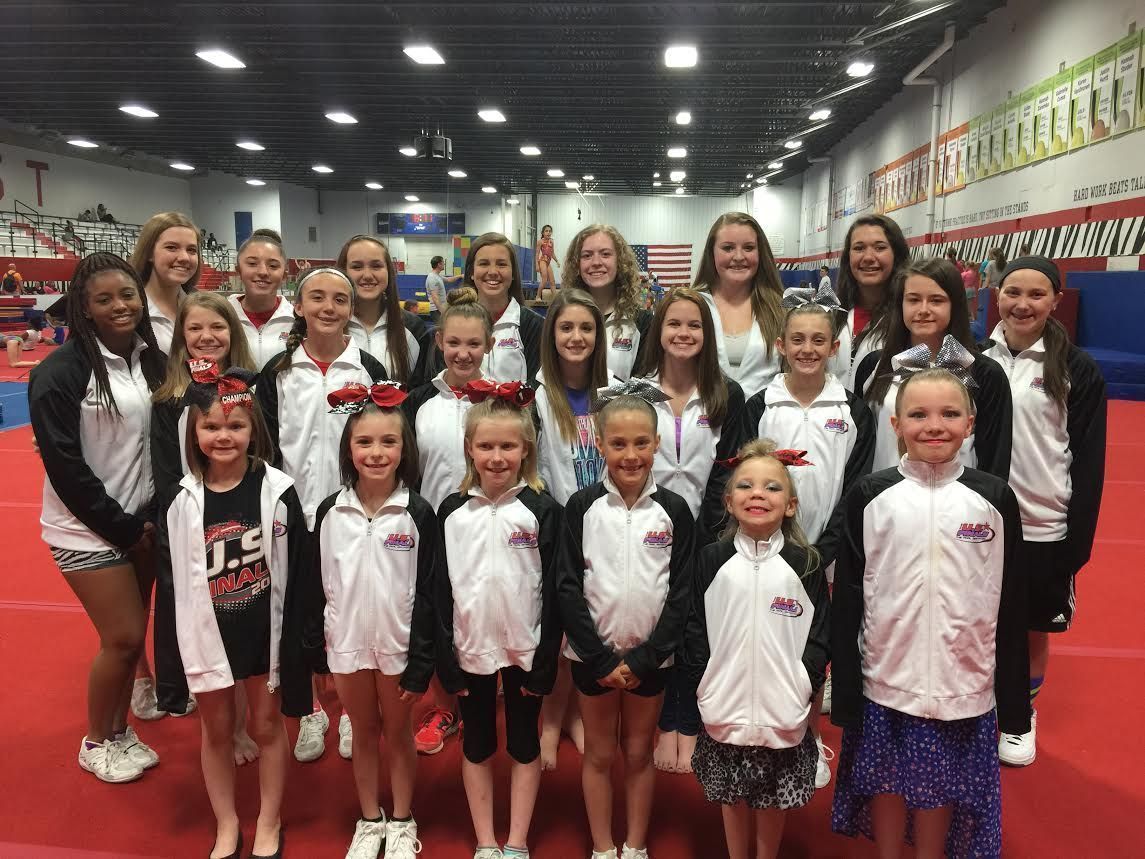 DYER | Seems like every sport is subject to video review.
Baseball, basketball, and -- of course -- football.
"That's how they come up with the final national rankings," Michelle Damore said of the U.S. Cheer and Dance Finals series.
"They take all the top placers from the seven finals across the nation, and review their routines."
Damore is the Midwest Elite cheer program director at Midwest Training and Ice Center. On April 11-12 at the Chicago U.S. Cheer and Dance Finals held at the Sears Center in Schaumburg, Ill., two ME squads -- Phantom (ages 12-18) and Fury (4-8) -- won their respective senior and mini divisions.
After further review, Phantom placed third and Fury placed fifth among all their division squads in the nation.
"It was definitely an improvement from last year," Damore said of when ME first participated in the U.S. Cheer and Dance Finals. "We placed first (at the Chicago Finals), but ended being ranked in the 50s."
Damore coached the Phantom squad; Haley Loden coached the minis.
Loden is a second-generation cheerleading coach. Her mother, Joan Loden, is the cheer director at Lake Central, which won an Indiana state cheerleading title in 2013 when Haley cheered for the Indians when she was a senior.
"I don't cheer anymore," said Haley, who plays softball for Purdue University Calumet, "but I still like to be a part of it as now I'm one of my mom's assistant coaches.
"Like my mom, I look for good tumblers as I also teach tumbling here. Any good cheerleading squad needs good tumblers."
Damore also enjoyed success as a competitive high school cheerleader. While cheering for Marian Catholic, Damore made the Illinois All-State Cheerleading Team.
"They treat it as a sanctioned sport in Illinois," Damore said of all-star cheer, also known as competitive cheer. "It's still considered an 'activity' in Indiana.
"If you ask me if I prefer for it to be a sanctioned sport in Indiana, I would have to say no. High school cheerleaders from Lake Central and other Indiana schools in the area wouldn't be able to participate in our program. The way it stands now, they can do both."
After cheerleading at Marian Catholic, Damore cheered at Purdue University.
"In college, it's not considered a sport as they place it under the 'spirit' category like they do with band," Damore said. "But, yeah, in college I wish it would become a sanctioned sport."
The Midwest Elite program has grown from 15 cheerleaders several years ago to 50 last year and 85 currently.
"We had a great season," Loden said of the ME's 2014-2015 campaign, that concluded with the U.S. Cheer and Dance Finals. "We won all our competitions."