Jennifer Murphy knows her daughter doesn't worry about being a girl and has never felt like an outsider on the wrestling mat. 
13-year-old Rianne Murphy is simply able to have fun and compete, and Jennifer acknowledged her daughter's blissfulness wouldn't be possible without Sen. Birch Bayh, who died of pneumonia Thursday at age 91. During his career, Bayh championed women's rights and authored Title IX —a federal law that helped create equal opportunity for girls and women in sports and education — which has given Rianne a chance to enjoy a budding and successful career.
"I guess the good side of this is that we've never really had to give equal opportunity much thought because the people in her club — the coaches, the families — they've always accepted her as an equal," Jennifer said. "They've never really treated her differently, so I guess that is a testament to the work Sen. Bayh has done. It wasn't a big challenge to be accepted."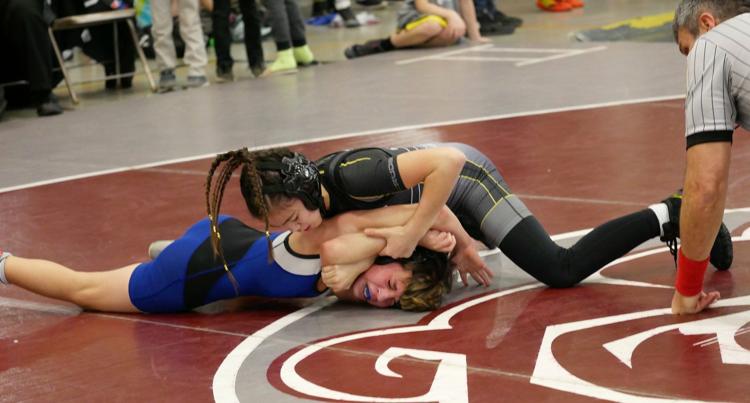 Rianne, a seventh-grader at St. Paul Catholic School in Valparaiso, has been wrestling since she was 6 and continues to excel. She won both the boys and girls 14U 87-pound championships Sunday at the Indiana State Wrestling Association Folkstyle State Finals. Her strenuous achievement featured 11 matches throughout the day, but it surprisingly it wasn't her first time pulling it off. She won both titles in her weight class in 2017 as well.
One thing that Joe Escobedo believes sets Rianne apart from her peers, besides her gender, is her ability to learn and adapt. Escobedo coaches Rianne at the Region Wrestling Academy and said that a lot of people used to praise her for going toe-to-toe with the boys on the mat, but they often overlooked her strategy and technique which has come from countless hours of training and practicing.
Keep reading for FREE!
Enjoy more articles by signing up or logging in. No credit card required.
As she and fellow female teammate Devin Moore continue to win, Escobedo said the narrative around both wrestlers has shifted.
"It brings me a lot of joy, especially seeing the looks on their faces after," Escobedo said. "They're like, 'Oh my God. I lost to a girl.' And it's funny because that was the old mindset, 'Oh, she's a girl.' Now it's just, 'I lost to a hardworking athlete. I lost to somebody tough.' So it's good to see them starting to get the respect they deserve."
Jennifer is an obstetrician-gynecologist and anticipates that her daughter won't be able to compete against the opposite sex once everyone's hormones start to kick in. But even at this age, Jennifer never expected for Rianne to stand atop the podium for both girls and boys and wouldn't be surprised if her daughter continues to prove her and many others wrong.
"It's mindboggling to me," Jennifer said. "You know, you love your child and you just want them to be happy and healthy, and of course you have expectations for them. But she surpasses my expectations regularly. I probably don't tell her that enough."