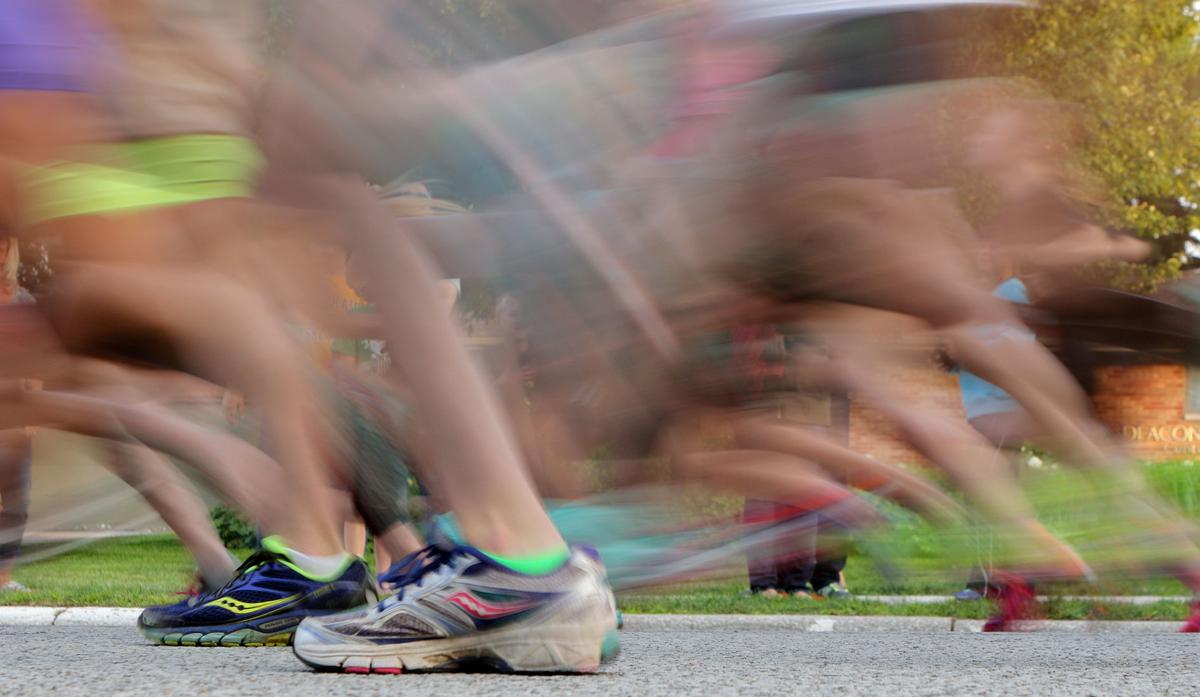 Running
BNI's Golden 5K Race Sept. 17: As part of its centennial celebration, Bishop Noll is holding a 5K race 5:30 p.m. Friday at the school, 1519 Hoffman St., Hammond. A fee of $25 includes the race, T-shirt and food. A $50 fee includes the above plus entry to the 7 p.m. Centennial Tailgate party with food, beer and wine (must be 21 or older). Online registration is at https://runsignup.com/Race/IN/Hammond/BNIGoldenRace5k. On-site registration will open at 4 p.m. on race day. For more information, email race director Rick Torres at coachtorres60@gmail.com or call (219) 805-5635.
Westville Pumpkin Festival 5K Fun Run/Walk Oct. 2: Registration for the 23rd annual event is 7 a.m. Oct. 2 at the Westville High School parking lot, with the run/walk set to start at 8 a.m. These events are for adults. The youth events are scheduled for 1 p.m. at Prairie Meadow Park and include 100- and 400-meter dashes. Applications are available at area sports clubs and sport shops, or online at the Westville Pumpkin Festival 2021 website. For more information, call Jane Bachman at (219) 898-3077 or email jabachman305@gmail.com. 
Softball
Adult slow pitch softball umpires needed: Highland Parks and Recreation is looking for umpires ages 18 and older for adult slow-pitch softball leagues. For more information, call Laurie at (219) 838-0114.
Volleyball
Crown Point Parks Department to offer two adult leagues: Crown Point Parks Department will have two co-ed and women's "Friday Night Happy Hour" adult volleyball leagues. All volleyball matches will be played on the Ignite Elite Volleyball Courts, 1516 N. Main Street, Crown Point. One league will play Tuesdays, and the other on Fridays. Tuesday's league runs Oct. 12 to Dec. 7, with matches played upstairs on the Full Spectrum Courts. Friday's division will run Oct. 8 to Dec. 10 with matches played on the Ignite Elite Volleyball Courts. Team entry fee for residents is $325; $400 for non-residents. For more information, to verify residency, or to register, contact the parks department at 219-775-6977, or email John Stroia at jstroia@crownpoint.in.gov 
Local Colleges
Valparaiso University football and women's volleyball tickets available: Single-game tickets for Valparaiso University football and women's volleyball contests are on sale. For both sports, individual tickets are $10 and groups of 10 or more can purchase tickets for the reduced rate of $5 apiece. Tickets can be purchased online at valpoathletics.com/tickets; in person at the Valpo Athletics box office, 1009 Union Street, from 10 a.m. to 4 p.m. Monday through Friday; or by phone at (219) 464-5233. Children ages 10 and under will be admitted to Valpo football and women's volleyball contests free of charge. New this season, Valpo Athletics is offering season tailgate passes for all five home games. Passes are available for $100 for cars and $200 for RVs. Game tickets will need to be purchased separately.
Purdue Northwest Athletics offers fall season tickets: Season ticket plans are available for PNW men's soccer, women's soccer, and women's volleyball this fall. Tickets can be purchased online at PNWathletics.com or by calling 219-989-2540. Each sport features value packages — the biggest savings occur with the purchase of two individual adult season tickets. A pair of season tickets for 12 women's soccer games costs $130, nine men's soccer games costs $100 and seven women's volleyball matches costs $75. PNW faculty and staff members also receive a discount on ticket plans. In addition to the season tickets, each plan also includes free parking and free admission for children 3 and under. General admission prices are $8 for adults and $5 for children. PNW students attend home games for free. All seating at PNW athletic venues are general admission.