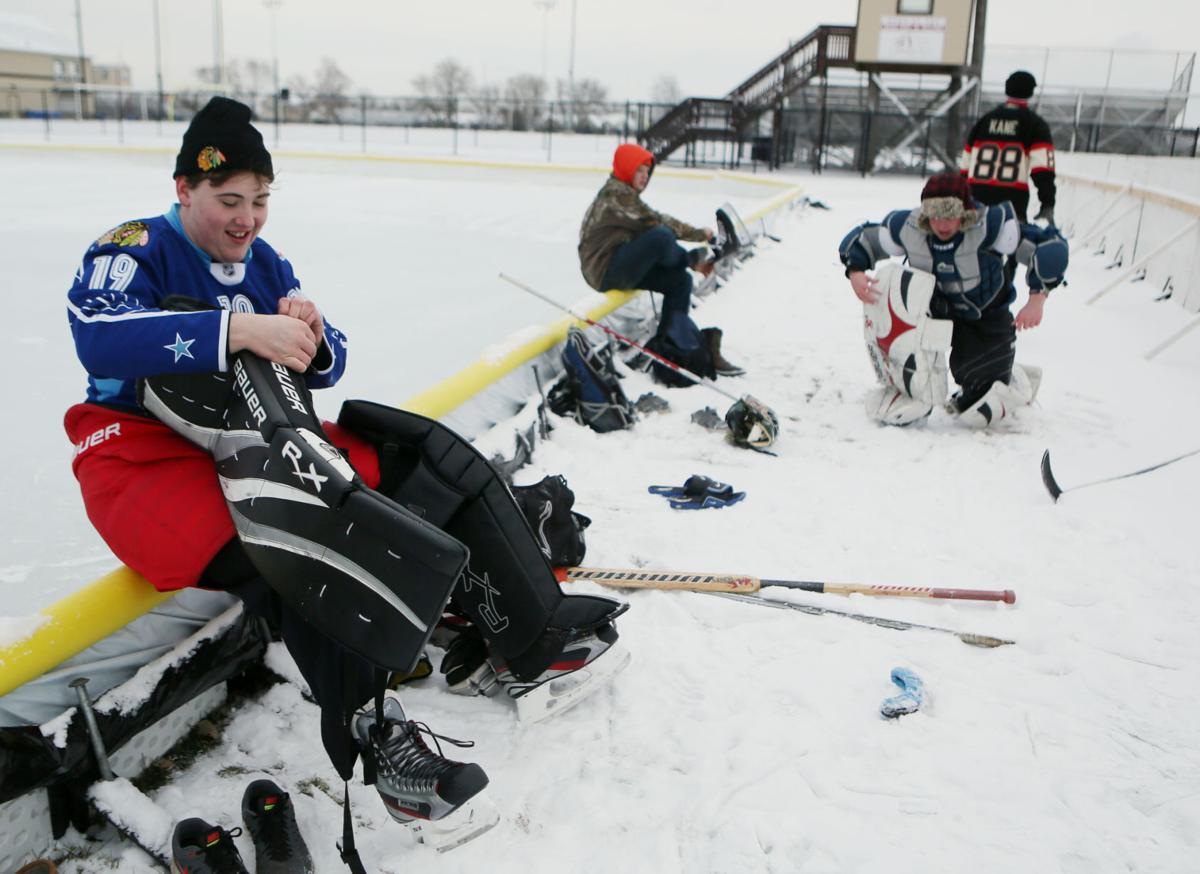 Baseball
NWINABA accepting players/teams for 2021 season: Prospective players and/or full teams looking to play in the 2021 Northwest Indiana National Adult Baseball Association can email league president Jeramy Ortiz at nwinababaseball@gmail.com. Champions for the 2020 season were: Riverdogs (19+ Age Division); Twins (25+ Age Division); and Cubs (38+ Age Division).
Hockey
Hockey referees needed at Bulldog Park Ice Rink: Crown Point Parks and Recreation is looking for hockey referees for their youth and adult hockey league. The youth developmental instructional league games will be played Saturday mornings from Dec. 5, 2020 to Feb. 27, 2021. The adult men and women's hockey league runs Jan. 4, 2021 to Feb. 27, 2021. If interested in refereeing hockey contact John Stroia at the Crown Point Parks and Recreation office (219) 661-2272 or email: jstroia@crownpoint.in.gov.
Developmental Instruction Program in CP: Crown Point Parks and Recreation Department has announced their boys and girls youth developmental hockey instruction program format. Participates from age 5 to 18, will learn skating, passing, shooting, puck handling and the FUNdamentals of hockey. The 11-week developmental instruction program will have instruction 5:30 p.m. on Monday and Wednesdays Nov. 30 through Feb. 24, 2021 and games will be played Saturdays, starting at 9 a.m., Dec. 5 through Feb. 27, 2021. Each player will receive 22 sessions of hockey instruction, minimum 10 games and a game jersey. All instruction and games are held at Bulldog Park, Recreation Center, 183 South, West Street, Crown Point. Cost is $280. For more information, contact Crown Point Parks and Recreation Department at 219-661-2272 or email John Stroia: jstroia@crownpoint.in.gov.
Running
Turkey Toss Run Nov. 29 at Hawthorne Park: The Turkey Toss run will be held Nov. 29 at Hawthorne Park Community Center in Porter. The course is paved streets and bike trails with participants running 2 miles and returning on the same route. Part of the proceeds will benefit the Town of Porter Parks Department. This race will feature "Turkey Bowling" using a 4-pound frozen turkey. Six raffle winners will get a chance to bowl to win prizes. One raffle ticket will be in your goodie bag and extra tickets can be purchased for $1. You have two shots to knock down all the plastic bowling pins. If you obtain a strike or spare you win. Runners will received one-size-fit-all hats and gloves. Register at https://raceroster.com/events/2020/27496/turkey-toss-4-miler.
Be the first to know
Get local news delivered to your inbox!