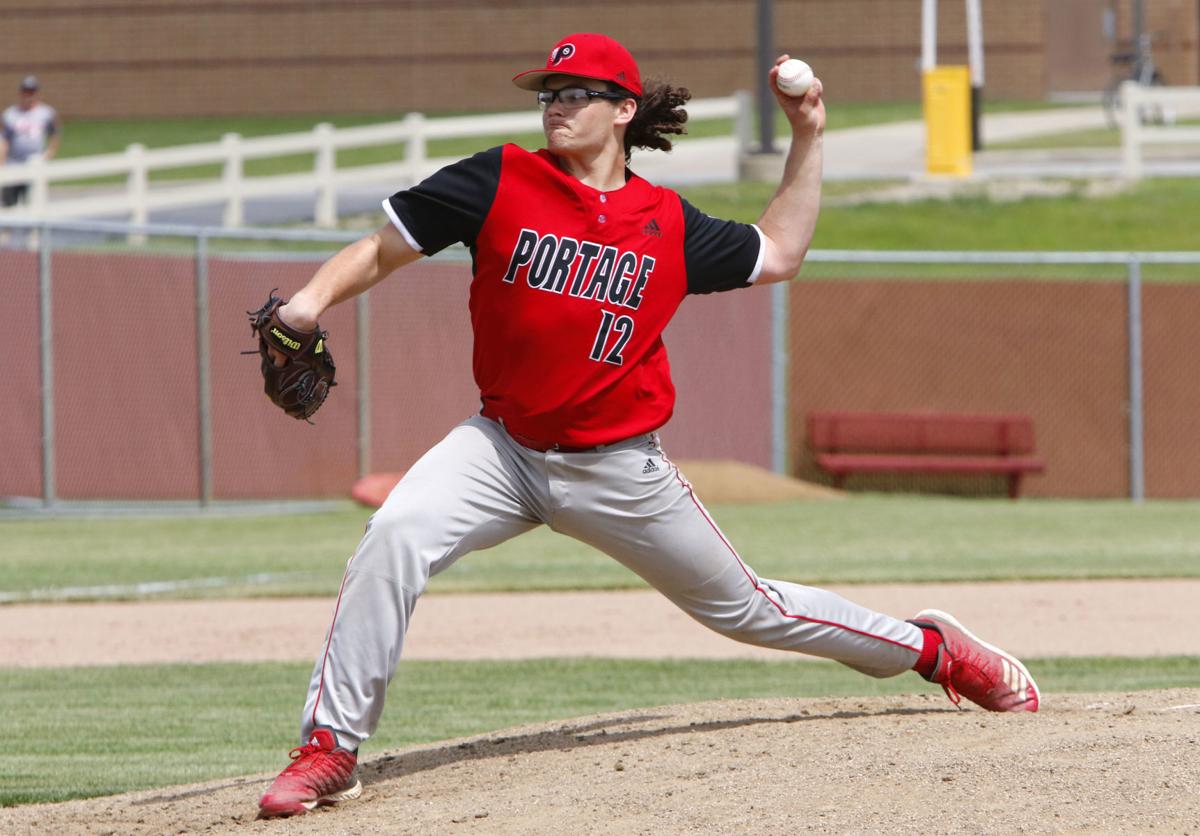 PORTAGE — Tyler Nemtuda already knows what it's like to miss a baseball season.
The Portage left-handed pitcher and first baseman had his gallbladder removed as a sophomore, keeping him in the dugout for the bulk of that season.
Now he's missing his senior campaign, as well.
"It didn't hit me (that the season was canceled) until probably a week ago," Nemtuda said. "It could've been really special. I've been working really hard and all my teammates were working really hard. I think we could've made it pretty far."
Nemtuda started having stomach problems toward the end of his freshman year. No matter what he ate, his stomach would hurt. He had the surgery over Christmas break during his sophomore year and missed six months of baseball.
He admittedly overdid it in recovery trying to rush back to the mound, causing tendinitis in his throwing arm.
"I probably would be a better player (without the missed time). Because of the tendinitis, I feel like I was holding back a little bit when I came back," Nemtuda said. "I've overcome a lot of stuff. I think it helped me and made me stronger."
Indians coach Bob Dixon said workouts were never an area where Nemtuda never needed encouragement. But after surgery, he wasn't allowed to lift weights heavier than 20 pounds.
"He'll give 110 percent in the weight room. He'll work on his own, with a coach, with other players. You don't have to follow him around when you give him a weightlifting program," Dixon said. "I think every coach wishes they had 15 of him because he's just so dedicated to work."
His freshman season, Nemtuda was hitting 86 mph on the radar gun. He's gotten that velocity back and then some, topping out around 88 with better control.
It took a year to get that confidence back, Nemtuda said.
"I'm feeling good. My stomach's better," he said. "My stomach was always hurting. I just tried to fight through it. It took at least a year just to get back to normal."
The next organized baseball Nemtuda will play will be at Florence-Darlington Tech, a junior college in Florida. He'll pitch for a Stingers program that has seen 11 players drafted into MLB since 2010 and several others move on to NCAA schools.
"This year, he would've probably been our No. 1 or 2 pitcher," Dixon said. "I think this year would've been his breakout year, along with some of the other senior guys. I think he could've really done some damage in the (Duneland Athletic Conference)."
Be the first to know
Get local news delivered to your inbox!