Louisville women's basketball coach Jeff Walz was trying to motivate West Side's Dana Evans.
U.S. national team star Megan Rapinoe has been named Sportsperson of the Year by Sports Illustrated.
Leroy Enzugusi found the lower left corner in the 103rd minute to give Drake a 2-1 overtime win over Valparaiso in the opening round of the Mi…
SCHERERVILLE — Craig Rusin is an accomplished eighth-grader, having already earned his black belt in Tang Soo Do, become an accomplished socce…
Wheaton College's Dallas McRae is a beast. Just ask his coach.
Soccer, one of the world's most popular sports, has been linked to chronic traumatic encephalopathy (CTE), a degenerative brain disease.
Megan Rapinoe wins the 2019 FIFA Women's World Player of the Year honor and Jill Ellis is named named the top women's coach.
SHORT HILLS, N.J. — Christian Pulisic thinks about all the talented young American players and thinks they could go far in next year's Olympic…
"There is no reason why a woman could not do this." But the NFL needs to do it right.
PORTLAND, Ore. — Major League Soccer's new policy that bans political displays at matches is stirring controversy in the Pacific Northwest, wh…
This Hungarian-born sport involves playing with a soccer ball on a surface that resembles a curved table tennis table. 
Jack Eaton is paying it forward as part of Gatorade's national "Play it Forward" marketing platform.
NEW YORK — Adoring fans packed New York City's Canyon of Heroes on Wednesday amid a blizzard of confetti to praise the World Cup-winning U.S. …
Fans lined New York's Canyon of Heroes on Wednesday as the World Cup-winning U.S. women's national soccer team was honored with a ticker tape parade.
Hobart's Fred Rose Park has converted tennis courts to a futsal court. Players come from across Northwest Indiana and Illinois to play in a fu…
NEW YORK — Megan Rapinoe stepped off the plane with champagne in hand — a fizzy souvenir from a most memorable trip overseas.
LYON, France — As the U.S. players celebrated their Women's World Cup title by dancing on the field, a chant rose from the crowd in Lyon: "Equ…
LYON, France — Megan Rapinoe stood on the field, arms outstretched, striking her now trademark victory pose symbolizing the confidence of a U.…
Megan Rapinoe left early, her work done for the day. The celebration came early, too, for a U.S. team determined up until the final minute to …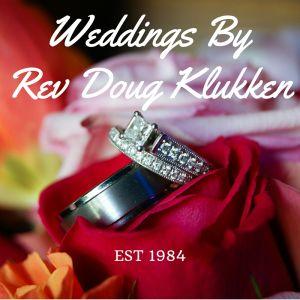 Weddings by Rev. Doug Klukken - NWI Wedding Officiant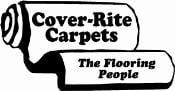 Cover-Rite Carpet & Design Center
The U.S. won its fourth title, 2-0, over the Netherlands, which was appearing in its first World Cup final.
Follow the latest from the game live, as the United States attempts to win the 2019 Women's World Cup.
The U.S. women's soccer team beat England, 2-1, to head to the World Cup final July 7.
PARIS — With a colorful vocabulary and manner to match her pinkish-purple hair, Megan Rapinoe stands out simply by being Megan Rapinoe.
PARIS — France's Women's World Cup hopes wilted in the heat, stifled by a relentless United States team more suited to big-game pressure.
The team beat France 2-1 in Friday's quarterfinal and now faces England July 2.