PORTAGE — South Central sophomore Makenna King was relaxed, wearing her warmups and slippers moments after her stunning performance.
King even surprised herself by winning the individual all-around title with a 39.125 on Saturday at the Portage Regional.
"Everyone makes fun of me for my slippers," said King, who wasn't sure how she scored so well. "I don't know. I just came in with a good mental attitude. I just said, 'I could do it.'"
King won floor, beam and vault and was third on bars. Chesterton's Mia Pak was second in all-around with a 38.7.
"My goal was 37.225. That's all I needed to go to state and I got it (and more), 39.125," King said, shaking her head in disbelief. "I knew I could do it, but I wasn't expecting it. I was totally caught off guard with all of my scores."
Chesterton took the team title for the third year in a row with a 114.95, while Lake Central was second with 113.225 and Valparaiso third with 112.050. All three advance to state.
"It's unbelievable," said Chesterton's Caitlyn Cook, who finished fifth in the all-around. "It's the best feeling that any gymnast can have."
The Trojans will compete for their third straight state title next Saturday at Ball State University.
"That would be really exciting because it hasn't been done in our school," Chesterton coach Dawn Matthys said.
Chesterton set the tone on its first routine, scoring a 29.15 on the floor exercise.
"It was so exciting," Chesterton's Alyssa Donovan said. "Our team has worked so hard this week. It meant a lot that it really showed out."
Cook said she had been struggling on floor but scored a 9.6 to help the team effort.
"I've been working hard, and today I hit it," she said.
Matthys said the Trojans worked hard on their floor routines.
"That set our pace," she said. "Last week we struggled a little on floor, so we did the work. We came in and started on floor again, and everybody did great. I'm really proud of the girls. Their hard work paid off."
The six finishers in each event and all-around also advanced to the state finals.
Pak was pleased with her day, especially on beam where she had struggled the past two meets. She scored a 9.575 to tie for fourth.
"I'm so hard on myself so when I do fall, I get really upset," she said. "Today I just wanted to come out here confidently, hit the beam. I did, and I didn't really care about the score, I just wanted to hit the pit."
Lake Central will make its second straight trip to state.
"The pressure was on because we knew we wanted to go to state," LC's Sarah Mella said. "We did well, we got second and it felt good, knowing we were going to state."
LC coach Karen Barcelli said it means a lot to make to state again.
"It's been phenomenal," she said. "The energy the team and the parents have is contagious."
Valparaiso also makes a return trip after missing out last season.
"It feels really good making it back," said Valpo freshman Gabi Grisafi, who placed sixth in the all-around. "Our best (routine) was vault. We really pulled through. … It just feels so cool to be a part of this team because I've watched them go. I've watched them do so well, and now I'm a part of this team."
King will certainly wear her slippers to her first state finals appearance.
"Amazing. It's a great honor," she said.
Gallery: Gymnastics regional at Portage
Portage Gymnastics Regional meet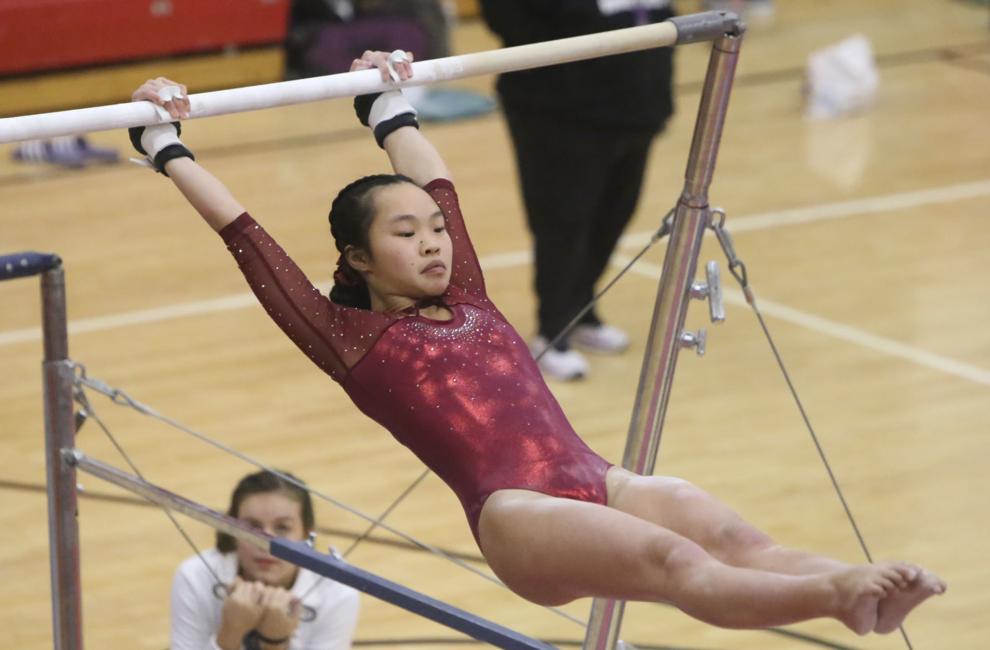 Portage Gymnastics Regional meet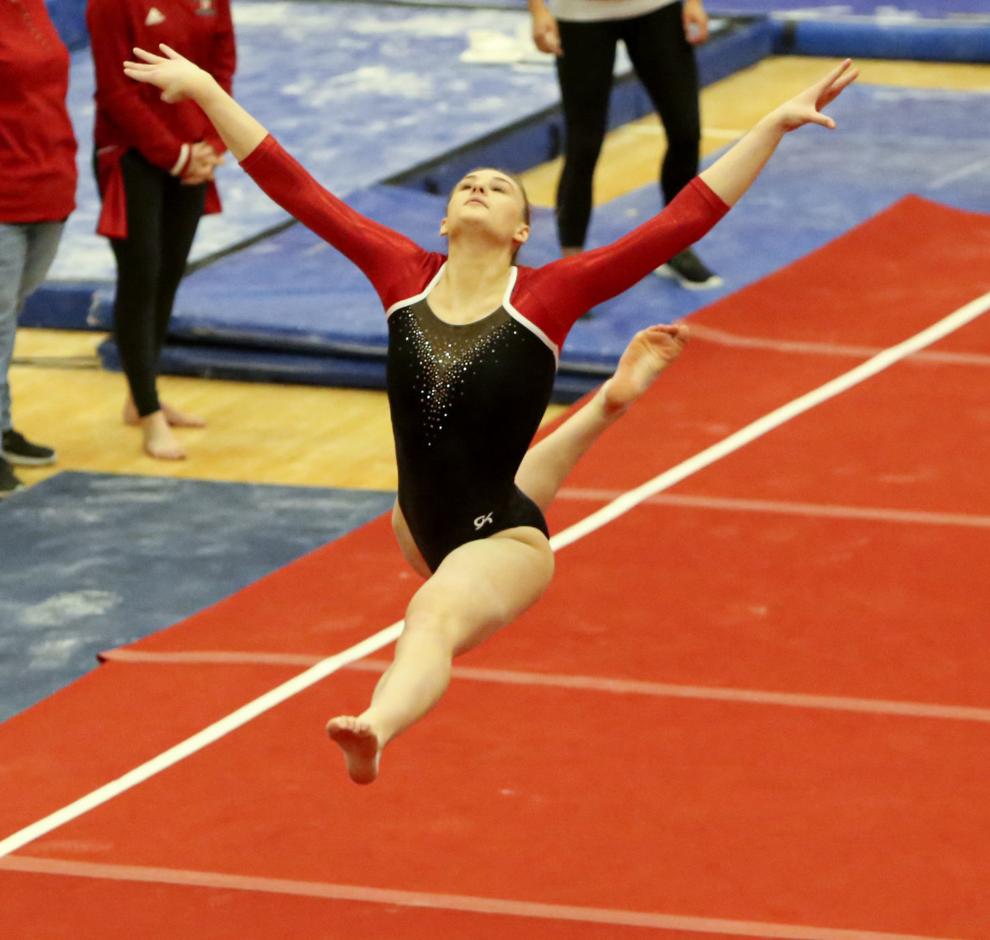 Portage Gymnastics Regional meet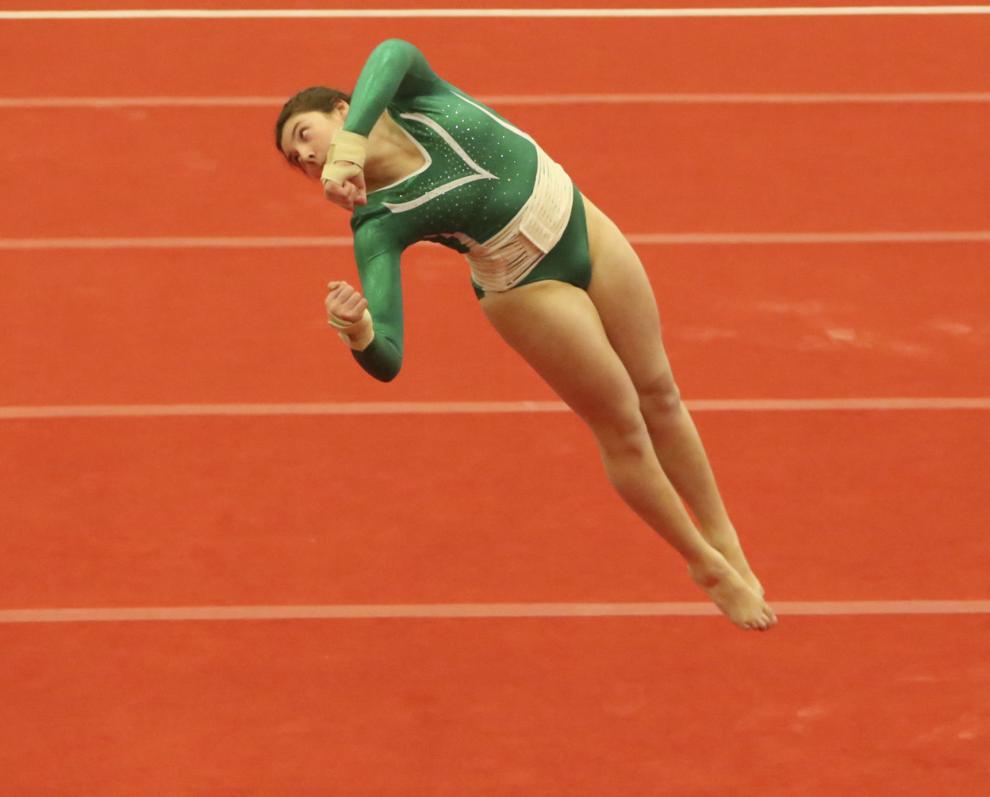 Portage Gymnastics Regional meet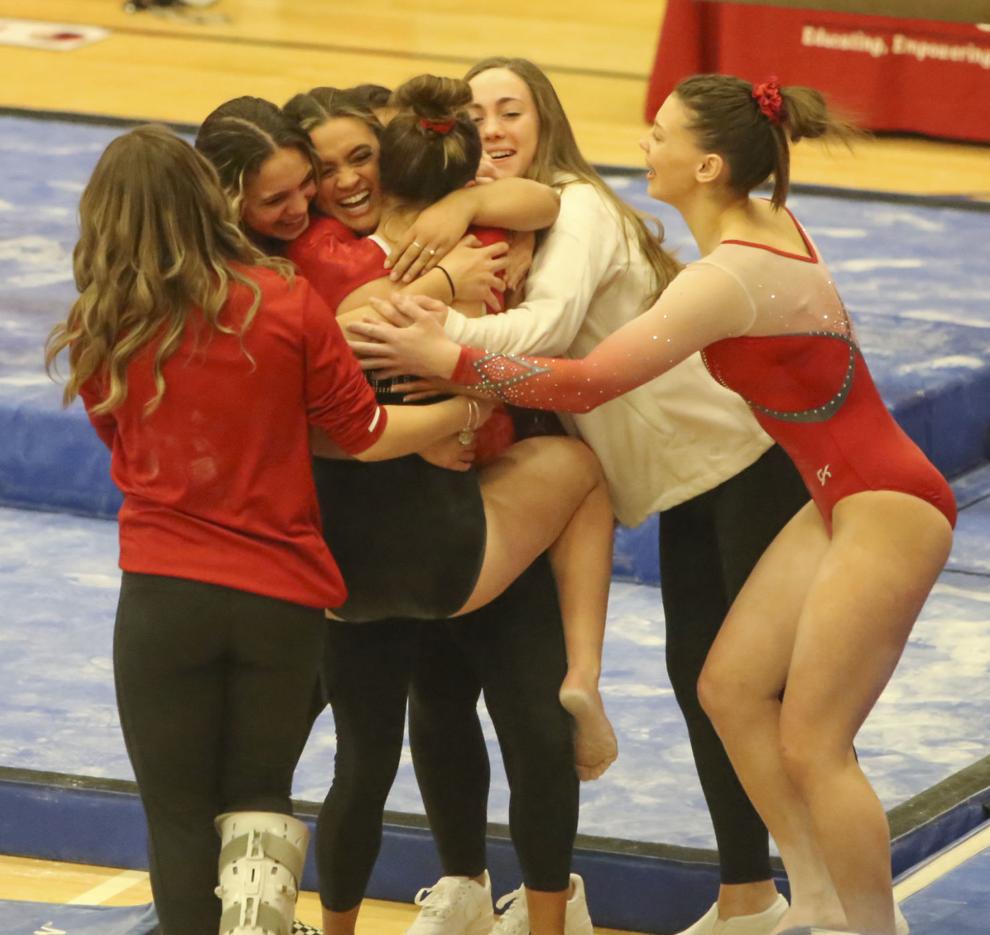 Portage Gymnastics Regional meet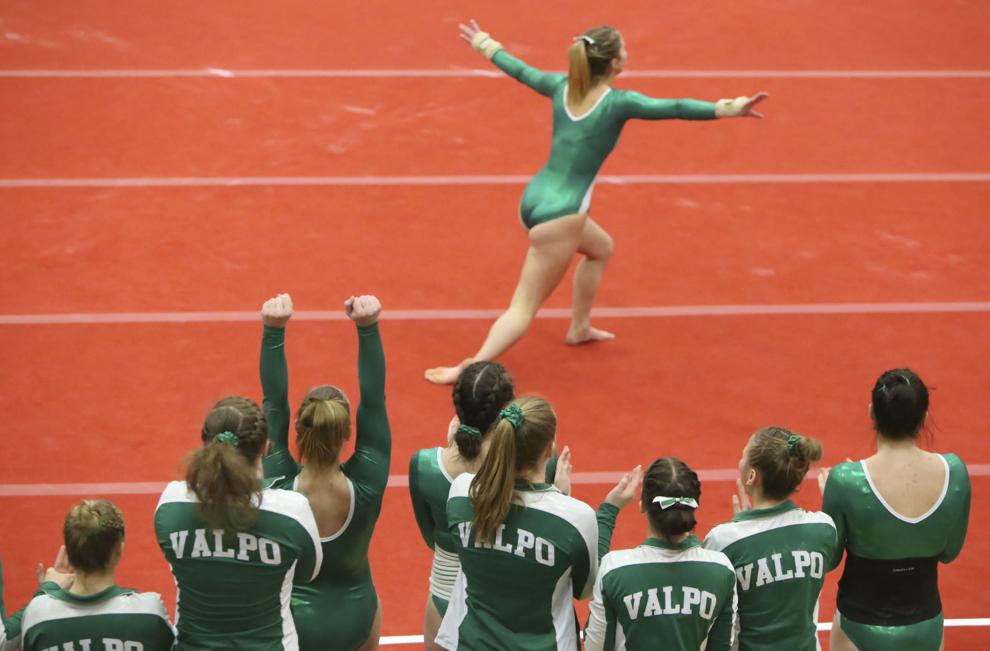 Portage Gymnastics Regional meet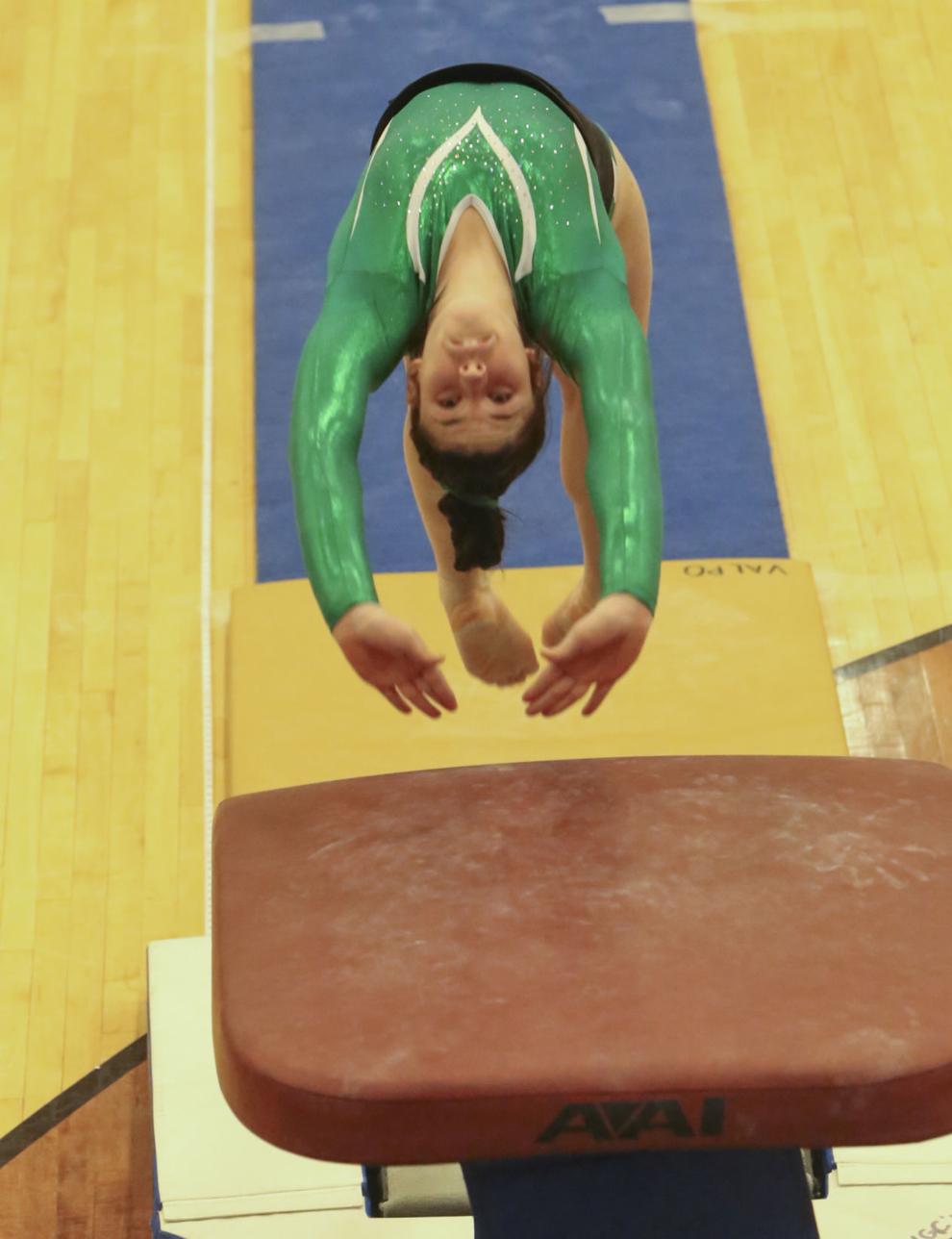 Portage Gymnastics Regional meet
Portage Gymnastics Regional meet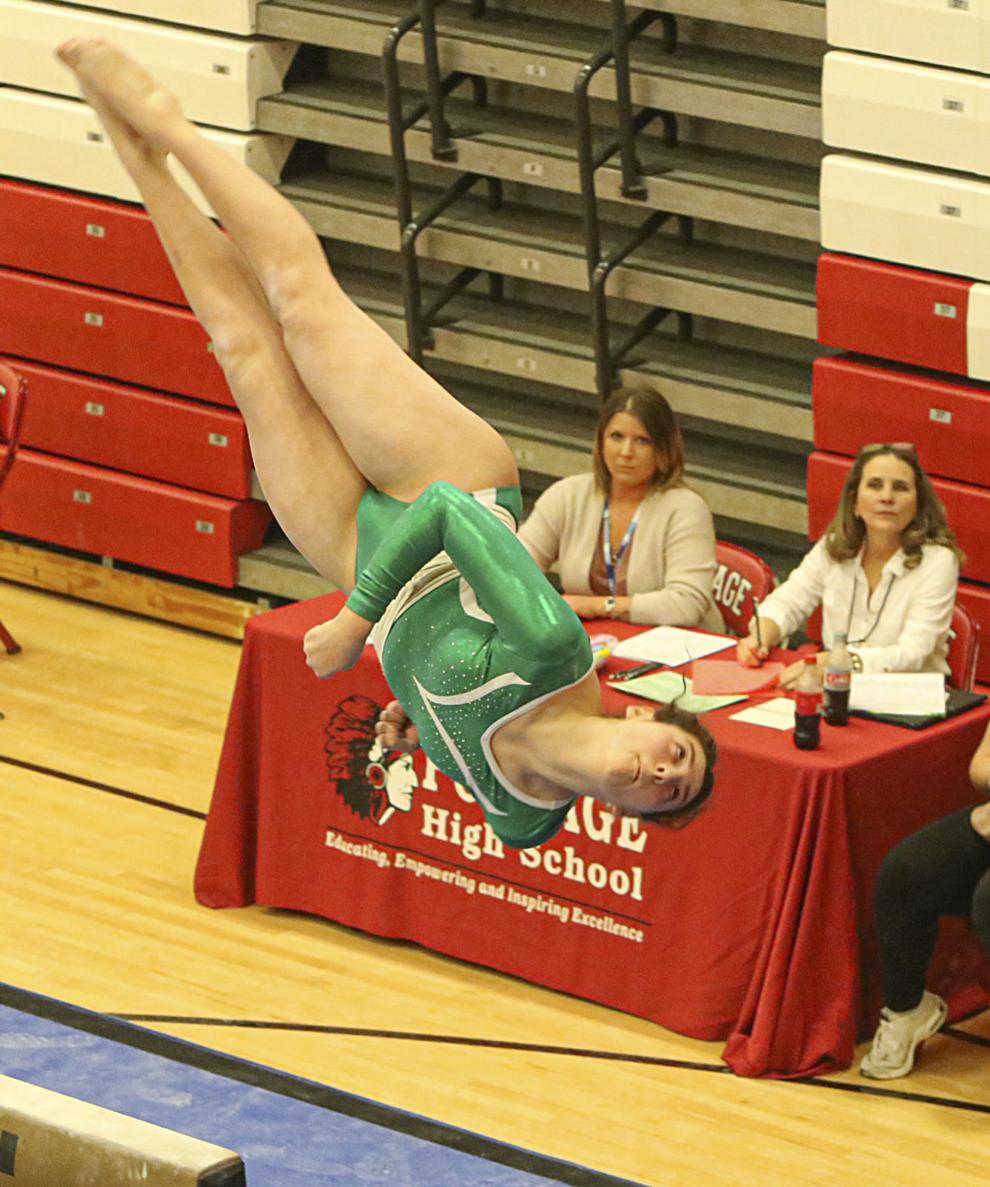 Portage Gymnastics Regional meet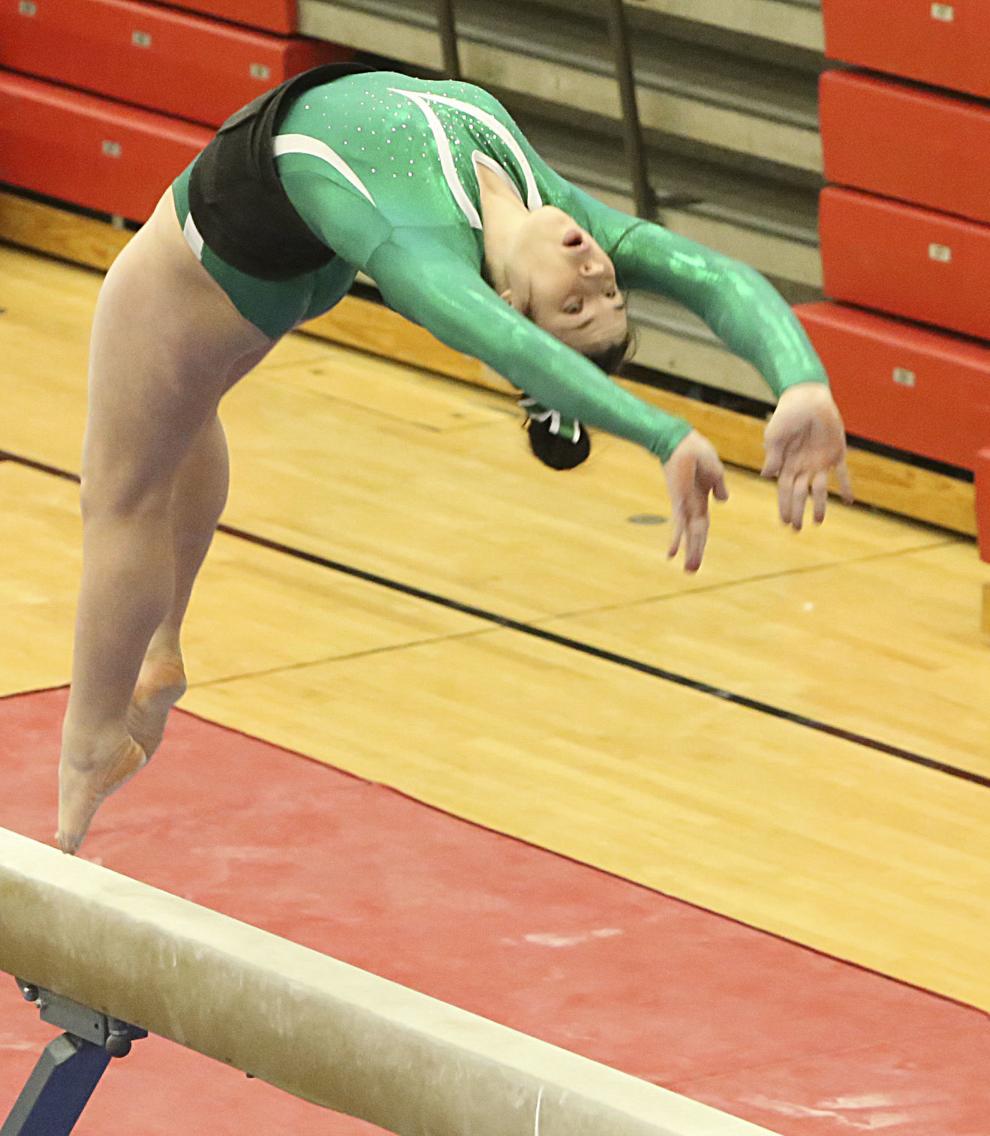 Portage Gymnastics Regional meet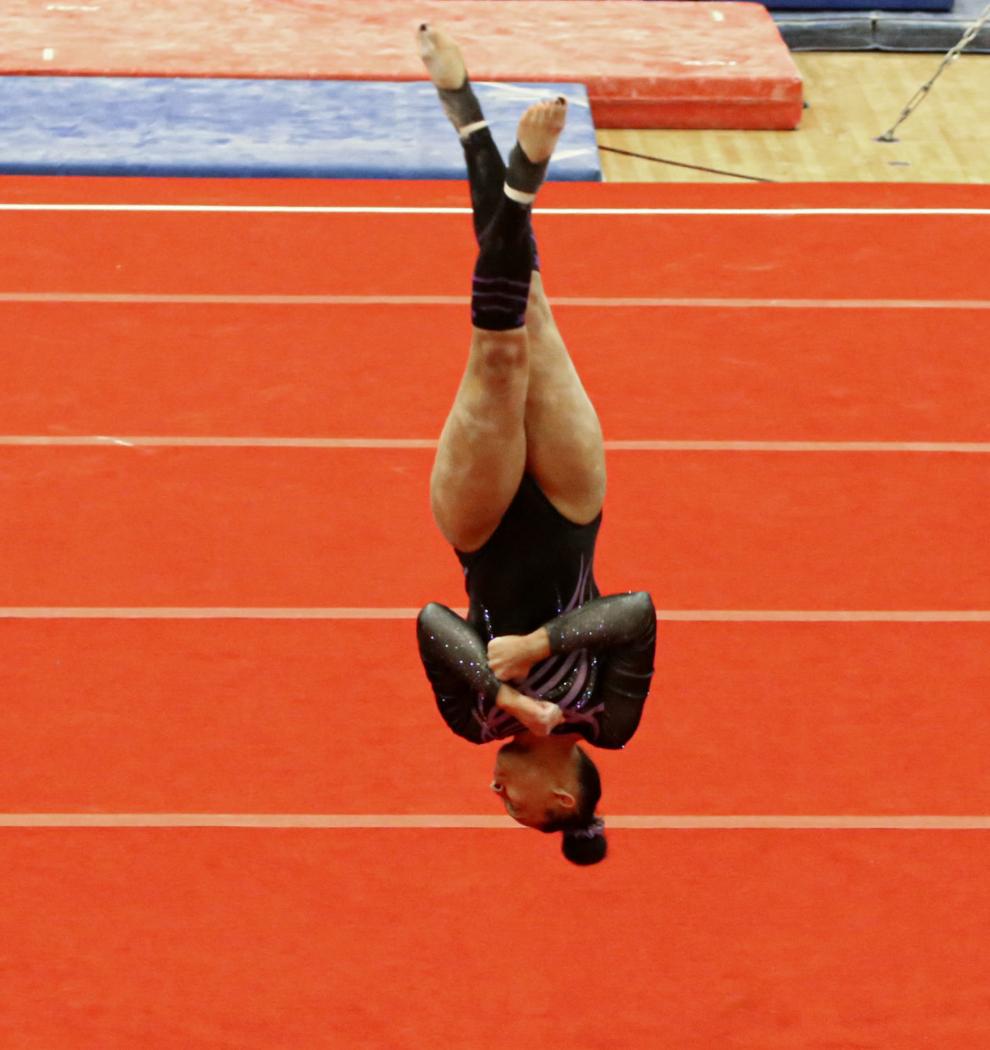 Portage Gymnastics Regional meet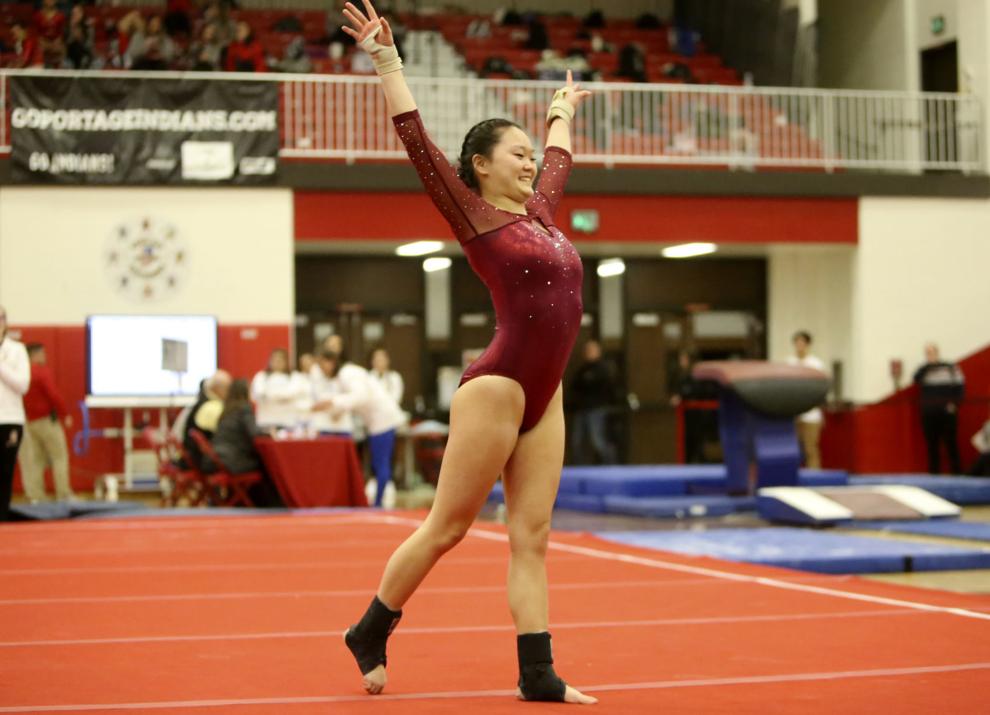 Portage Gymnastics Regional meet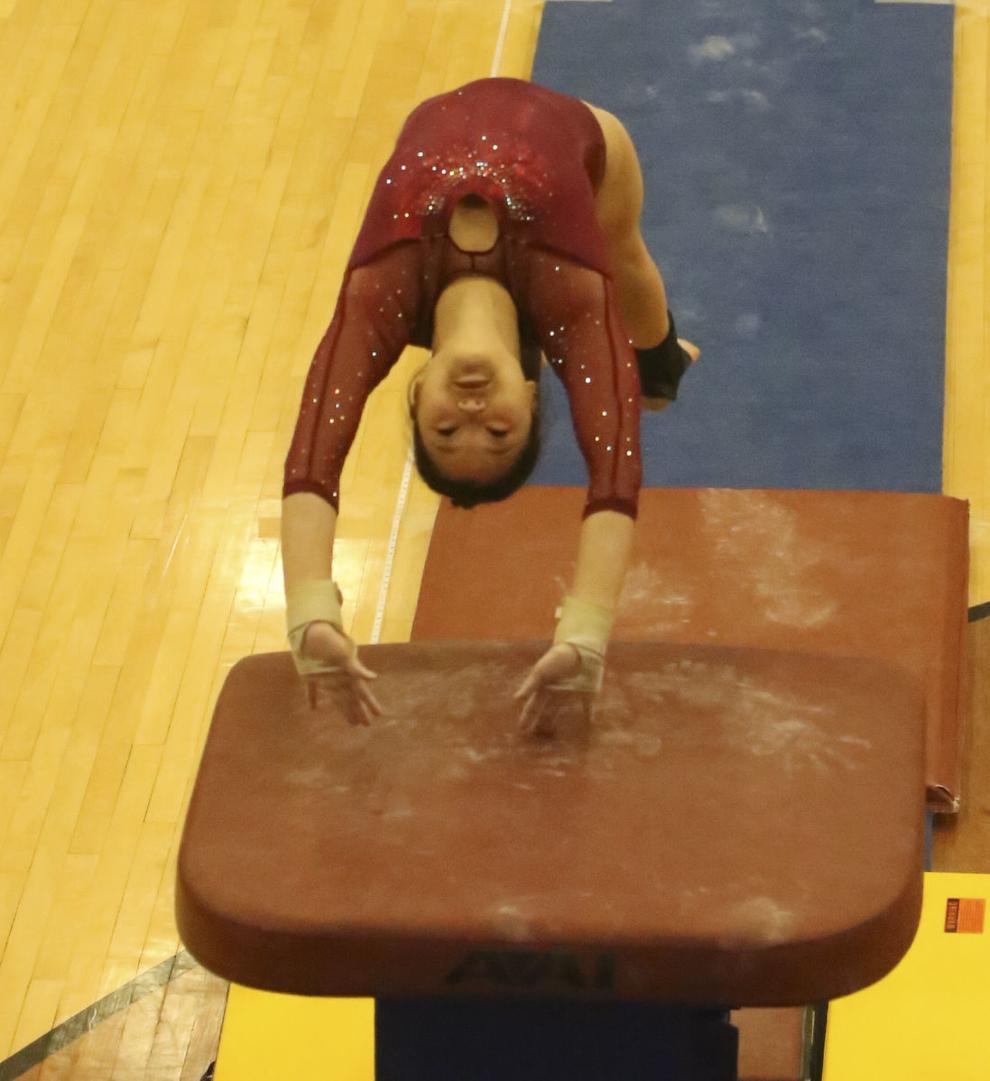 Portage Gymnastics Regional meet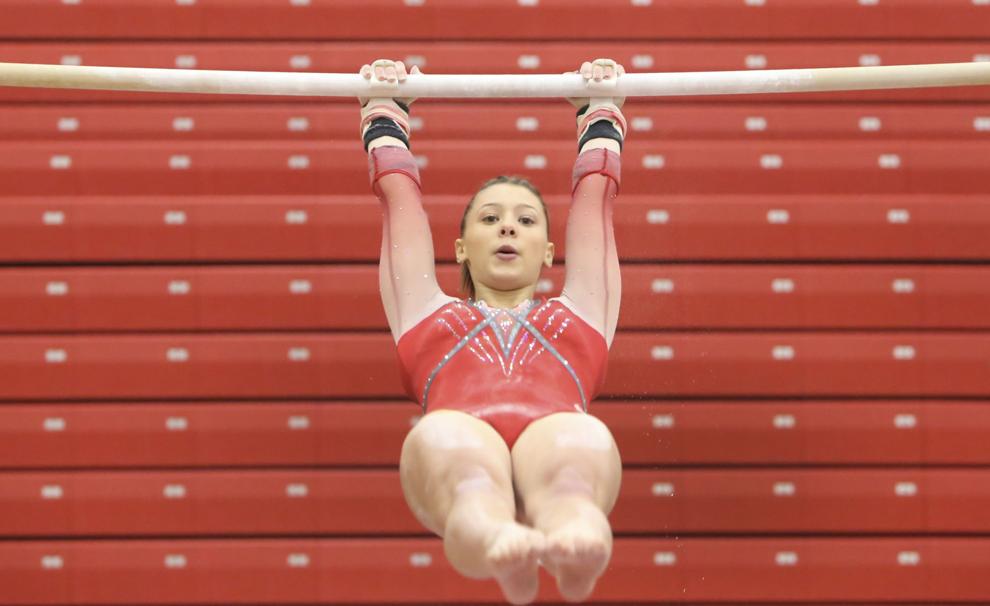 Portage Gymnastics Regional meet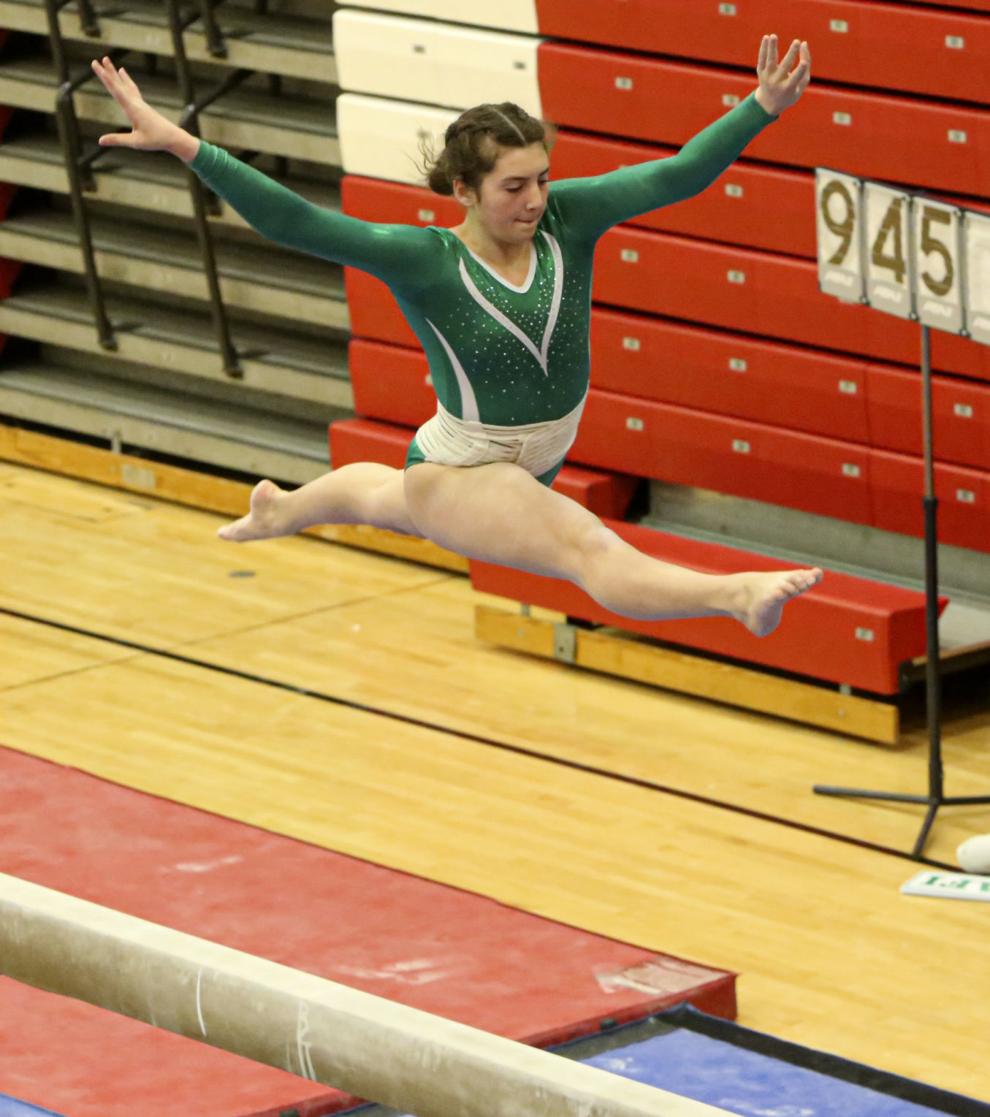 Portage Gymnastics Regional meet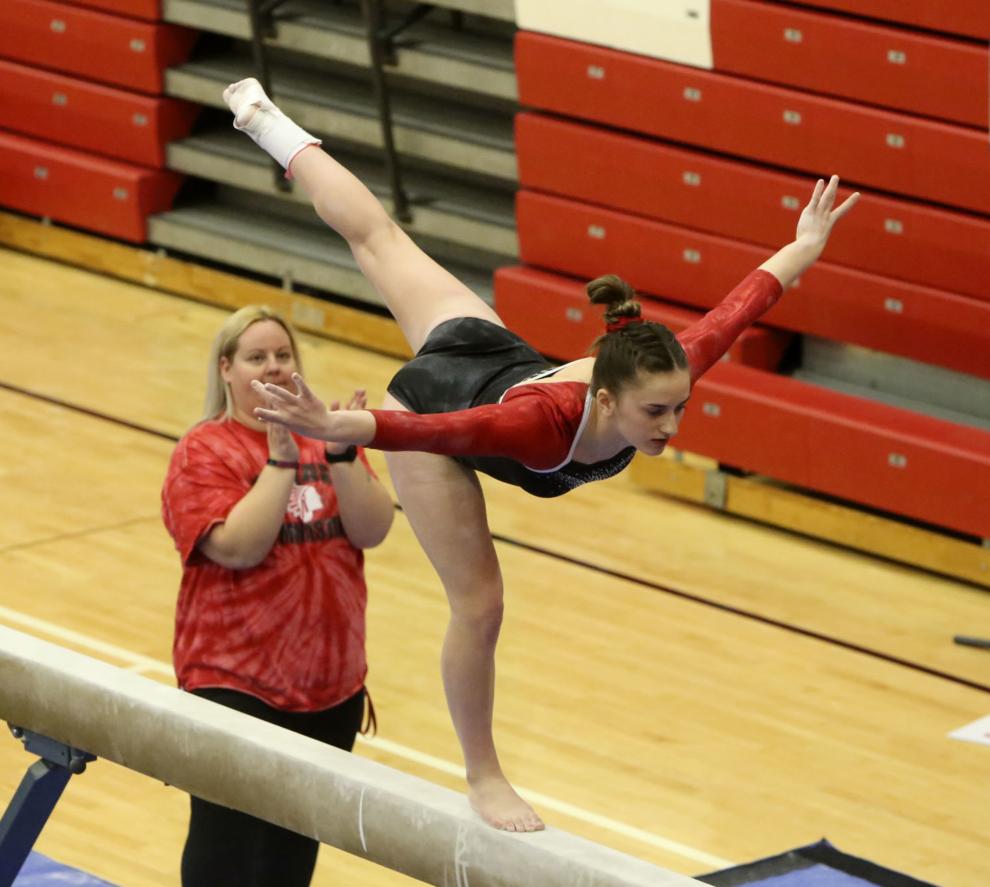 Portage Gymnastics Regional meet