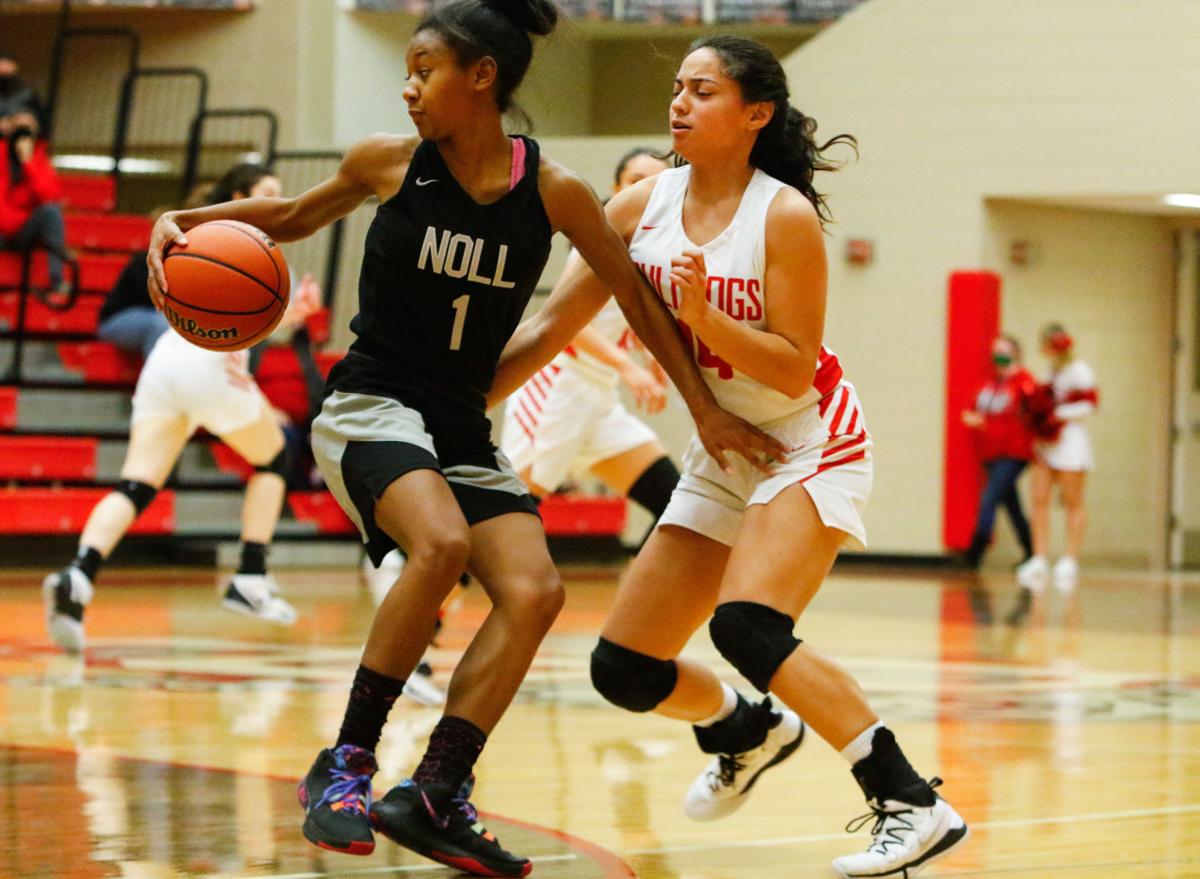 Girls basketball
Noll's Blakely surpasses 2,000 career points: Bishop Noll's Courtney Blakely scored a career-high 55 Tuesday, surpassing the 2,000-point plateau, in a 77-70 loss to Andrean. She has 2,026 career points, and she's averaging 47.8 points over the last four games. Also, Blakely was named the District 1 winner for the IBCA/Franciscan Health Player of the Week after totaling 136 points over three games.
Preps
IHSA sports remain paused: As 2021 begins, IHSA sports remain on pause. The Illinois Department of Public Health have made no changes to its COVID-19 mitigations tier status.
Women's basketball
Evans has career high in Louisville win: Dana Evans shrugged off a season-low scoring performance in her previous game because it gave her Louisville teammates a chance to shine. The West Side grad maintained that team-first approach on Tuesday while adding a brilliant individual effort. Evans scored 22 of her career-high 29 points in the first half to spur No. 2 Louisville to a 96-61 rout of UT Martin. The All-American guard matched her previous game in the first 5 1/2 minutes alone as she scored 11 of Louisville's first 15 points to put Louisville ahead 15-9. "My first 3, I knocked it down, so I got it going early," Evans said.
Men's basketball
Purdue game postponed: Purdue's Tuesday game against Nebraska was postponed due to COVID-19 concerns. The Big Ten game will be rescheduled at a later date.
Pro football
Manning a HOF finalist: Peyton Manning, no surprise, is among 15 finalists for the Pro Football Hall of Fame's class of 2021. Joining Manning as a finalist was one of the players he threw to, wide receiver Reggie Wayne, a finalist for the second time. First-year eligible Calvin Johnson and second-time finalist Torry Holt made the cut among receivers. Charles Woodson, Ronde Barber, LeRoy Butler, John Lynch, Jared Allen, Richard Seymour, Zach Thomas and Clay Matthews close out the list. A maximum of five modern-day players can be chosen, along with three previously announced candidates should they get the required votes: coach Tom Flores, contributor Bill Nunn, and senior Drew Pearson. Inductions are scheduled for next August, when the 2020 class and a special centennial class also will be enshrined.