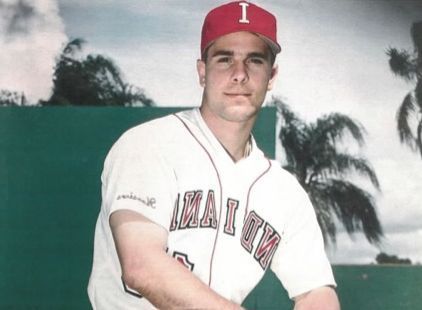 LOCAL SPORTS
Hammond Sports Hall of Fame tickets still available: Tickets are still available for the 34th Hammond Sports Hall of Fame induction dinner, scheduled for March 10 at the Hammond Civic Center. Tickets can be purchased at the Hammond Parks and Recreation Department office at the Civic Center. Tickets in advanced are $25, or $35 when doors open at 5 p.m., if tickets are still available. Dinner is scheduled to begin at 6:30 p.m. with the induction ceremony at 7:30. 
The Hammond Sports Hall of Fame will induct six into its ranks and recognize the 100th anniversary of the establishment of the Hammond Pros, a charter member in professional football.
MEN'S BASKETBALL
No. 4 South Suburban advances to NJCAA District 4 semifinals: South Suburban College cruised to an 86-45 win over Oakton to advance to the National Junior College Athletic Association District 4 semifinals. South Suburban had four scorers in double figures, led by Malcolm Bell's 21 points. TF North product Tariq Deere scored 12 points. The Bulldogs, ranked fourth in the country, will play Black Hawk College at 6 p.m. Sunday at Illinois Valley Community College.
PRO HOCKEY
Kubalik records hat trick, Blackhawks rally past Lightning: Dominik Kubalik recorded a hat trick with three goals in the third period, and the Chicago Blackhawks rallied past the Tampa Bay Lightning 5-2 on Thursday night. Slater Koekkoek scored his first goal of the season and Brandon Saad added another score as Chicago beat the Lightning for the first time in regulation since Dec. 13, 2009. The Blackhawks scored three goals in a span of 5:20 and five goals total in the third period to erase a two-goal deficit. Chicago's Corey Crawford finished with 37 saves. Tampa Bay had won eight consecutive games against Chicago and was 14-0-2 in the last 16 meetings in the regular season.
PRO BASKETBALL
Pacers hold off Portland: All five Pacers starters scored in double figures, featuring double-doubles by Domantas Sabonis and Myles Turner, to hold off a late Portland push, 106-100. Indiana sit 1.5 games behind the fourth playoff spot, which would host an Eastern Conference playoff series. Sabonis scored a team-high 20 points to go with 11 rebounds. Turner had 14 points and 10 rebounds. Malcolm Brogdon struggled with his shooting stroke, going 7 for 20 but added eight assists and grabbed six rebounds to go with his 17 points. Victor Oladipo scored 15 points of 5-of-9 shooting. Justin Holiday added 11 points on 3-of-5 shooting. Portland's CJ McCollum scored a game-high 28 points.
Bulls' Kornet out 6-8 weeks: Luke Kornet suffered a left foot and ankle injuries on Feb. 21, which was diagnosed as a severe ankle sprain and a fifth metatarsal fracture, the team announced Thursday. The 24-year-old is expected to miss 6-8 weeks. The 7-foot-2 center is in the first year of a two-year, $4.5 million deal that runs through the 2020-21 season. He has played in 36 games this season, starting 14, and is averaging 6 points and 2.3 rebounds per game while shooting 43.9% from the floor.
Be the first to know
Get local news delivered to your inbox!