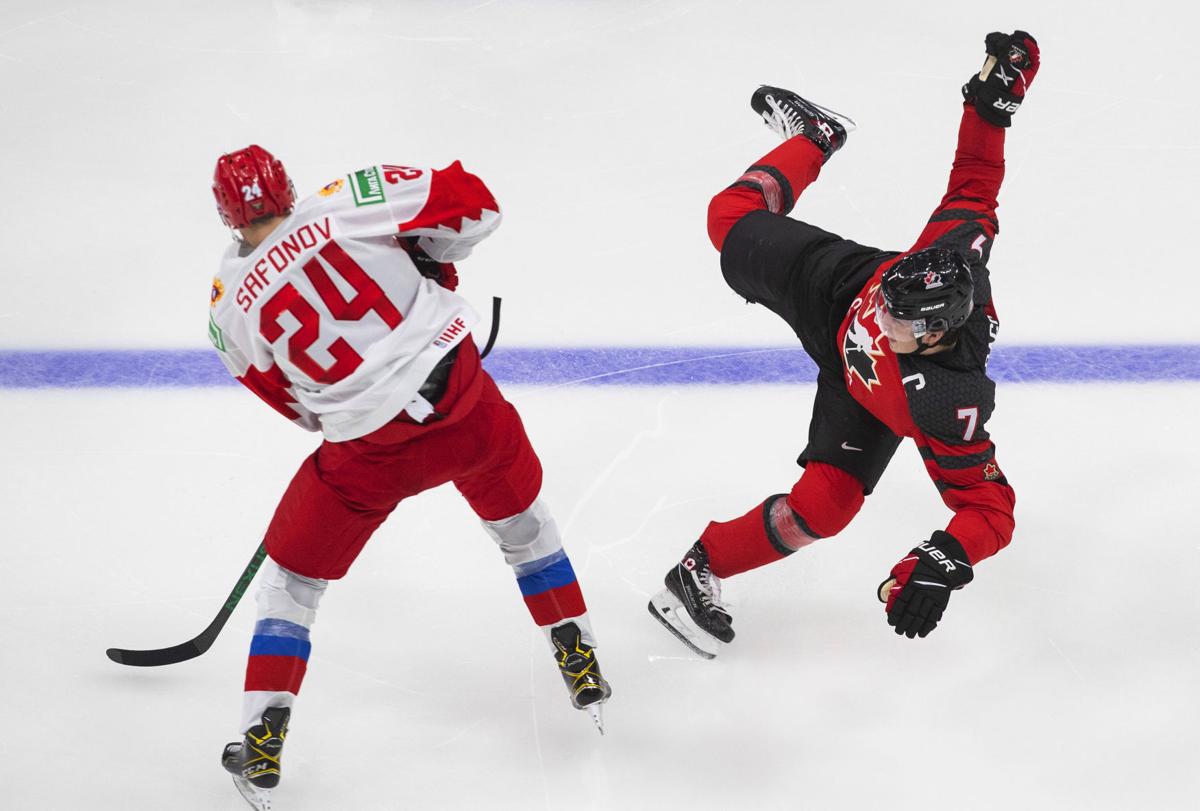 PRO HOCKEY
Dach could miss season: Blackhawks forward Kirby Dach could miss the upcoming season after he had wrist surgery on Monday. Dach fractured his right wrist while playing for Canada's world junior team during an exhibition against Russia last week. Team physician Michael Terry said Dach is expected to return to hockey-related activities in approximately four to five months. Dach, who turns 20 on Jan. 21, got hurt on what seemed like a harmless bodycheck in the neutral zone in the third period last Wednesday. After the hit, the Canada captain pulled off his glove, skated off the ice and went directly to the locker-room area in Edmonton, Alberta. Dach was selected by Chicago with the No. 3 pick in the 2019 draft. He had eight goals and 15 assists in 64 games during his rookie season with the Blackhawks. Dach's injury is another tough blow for rebuilding Chicago after Alex Nylander, another young forward, had surgery last week to repair a meniscus tear in his left knee. He also might be sidelined for the entire 2021 season. Chicago bolstered its forward depth by agreeing to a $1 million, one-year contract with free-agent center Carl Soderberg on Saturday. The 35-year-old Soderberg had 17 goals and 18 assists in 70 games for Arizona last season.
COLLEGE BASEBALL
Furmanek makes pledge: TF South pitcher/outfielder Jake Furmanek made his verbal commitment on Twitter Monday to Milwaukee Area Tech, a junior college in Wisconsin.
COLLEGE FOOTBALL
Ole Miss 'really struggling' to field team, report says: Indiana and Ole Miss are set to play in the Outback Bowl Saturday, and that is Ole Miss coach Lane Kiffin's intention. Though Kiffin told reporters Monday that the Rebels are "really struggling" to field a team due to COVID-19, injuries and players deciding to opt out of playing the game, The Clarion Ledger reported. Kiffin reportedly said the offense is facing the rash of issues but both sides of the ball are impacted. Indiana (6-1) and Ole Miss (4-5) are set to kickoff on ABC at 11:30 a.m.
MEN'S BASKETBALL
Penn leads Drake past Indiana State: Roman Penn (Bishop Noll) had 21 points as Drake won its 11th straight game, getting past Indiana State 73-66 on Monday. Joseph Yesufu had 13 points for Drake (11-0, 2-0 Missouri Valley Conference). Shanquan Hemphill (Michigan City) added 12 points and Darnell Brodie had 10 points and eight rebounds. Jake LaRavia had 20 points for the Sycamores (3-4, 0-2). Cooper Neese added 18 points. Tyreke Key had 11 points.
Gallery: 50 famous Region athletes