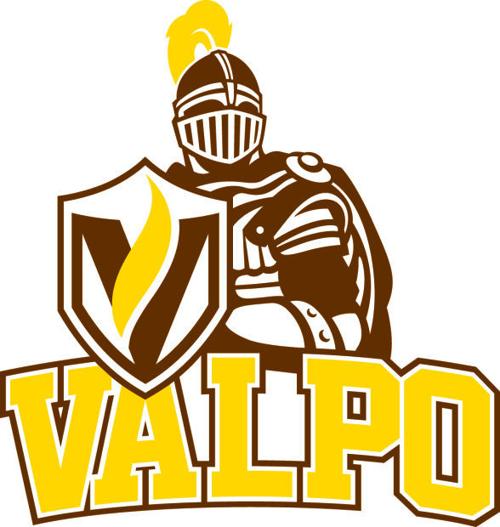 Men's golf
Valparaiso adds three recruits: Valparaiso has added three recruits for the 2021-22 season. The list includes Anthony Delisanti (Sanborn, N.Y.), Sam Booth (Carmel) and Grant Norman (Fort Wayne Blackhawk Christian).
College softball
Lucka signs with Wayne State: Grace Lucka (Crown Point) recently signed her national letter of intent to play at Wayne State (Nebraska). Lucka is an infielder/pitcher with the Bulldogs. Wayne State is an NCAA Division II school and competes in the 16-team Northern Sun Intercollegiate Conference.
College basketball
Missouri Valley Conference announces guidelines: The Missouri Valley Conference's Presidents Council has adopted a new scheduling format for men's and women's basketball conference games. Each institution will play four road series and four home series and will also face their designated 'travel partner' in a single-game, home-and-home series. All conference play begins after Christmas.
Pro basketball
Raptors denied permission to play in Canada, head to Tampa: The Toronto Raptors will start the NBA season next month in Tampa, Florida, because of travel restrictions by the Canadian government stemming from the pandemic. The Raptors had been looking at other sites for several weeks, including Sunrise, Florida, the home of the NHL's Florida Panthers. But with NBA training camp less than two weeks away and a season starting Dec. 22, the Raptors were pressed to make a final decision. Instead, they will play home games at Amalie Arena. An official familiar with the Canadian government's decision told The Associated Press there is too much COVID-19 circulating in the United States to allow for cross-border travel that is not essential.
College football
Tennessee AD Fulmer, Miami coach Diaz isolating for virus: Tennessee athletic director and former Volunteers football coach Phillip Fulmer said Friday he is in isolation after testing positive for COVID-19. And Miami's Manny Diaz became the latest active coach to announce he has contracted the virus. Fulmer, 70, posted on Twitter that he is "feeling fine" and was deemed not to have been in close contact with any Tennessee athletes or "sport-specific staff members." Diaz made a similar social media post earlier to announce he tested positive for COVID-19 and is isolating. Diaz, 46, said he will work virtually with the No. 12 Hurricanes until he can return to the field.
Auto racing
Live Fast Motorsports becomes 3rd new NASCAR team for 2021: NASCAR will have another new team in 2021 — bringing the total to three new ownership groups in the Cup Series — with the formation of Live Fast Motorsports. The team formally announced Friday is owned by drivers Matt Tifft and B.J. McLeod. McLeod will drive the No. 78 Ford next season. Tifft's one season as a Cup Series driver ended late in 2019 when he suffered a seizure at Martinsville Speedway. He's not raced since. At 24, Tifft becomes the youngest owner in the series.
Be the first to know
Get local news delivered to your inbox!