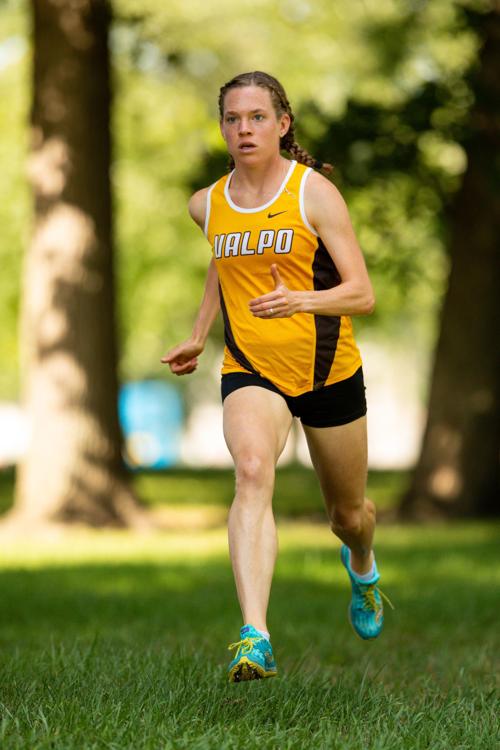 COLLEGE RUNNING
VU's Germann a coSIDA ALL AMERICAN: Katherine Germann is the 34th academic All American in Valparaiso history. She was named to the coSIDA Third Team Academic All-American team this week. She graduated with a perfect 4.0 grade point average with degrees in biology, Spanish and humanities.
Pacers announce restart schedule: The Pacers have clinched a playoff spot but will battle for playoff seeding in the final eight games. They are two games behind the Heat for the fourth seed and tied for the fifth seed with the 76ers. They begin play Aug. 1 against Philadelphia at 6 p.m. The final seven games are against Washington, Aug. 3, 4 p.m.; Orlando, Aug. 4, 5 p.m.; Phoenix, Aug. 6, 3 p.m.; Lakers, Aug. 8, 5 p.m. on TNT; Miami, Aug. 10, 7 p.m.; Houston, Aug. 12, 3 p.m. on NBATV; Miami, Aug. 14, TBD. Local media coverage is to be determined.
PRO BASEBALL
Yankees-Nationals to open season: Gerrit Cole could make his New York Yankees debut in a tasty opening-day treat for fans, facing Juan Soto and World Series champion Washington at Nationals Park. The Yankees and Nationals are set meet when the virus-delayed season begins next month, a person familiar with the game told The Associated Press on Saturday. The person spoke on condition of anonymity because there hasn't been an official announcement.
Dodgers' Toles jailed in Florida: Los Angeles Dodgers outfielder Andrew Toles was in jail Saturday on a trespassing charge. The 28-year-old player was detained this week at the airport in Key West, Florida, by a Monroe County sheriff deputy. A report by the sheriff's office said Toles was found sleeping behind a Federal Express building at the airport and refused to move after several warnings by deputies that he had to leave or be arrested. Jail records show Toles appeared to be homeless when arrested Monday on the misdemeanor charge of trespassing property. Toles never reported to spring training in 2019 because of a personal matter. Toles was the starting left fielder in the second half of 2016 and early in 2017. In May of that year, he tore a knee ligament and spent most of 2018 at Triple-A Oklahoma City. Toles struggled with anxiety issues even before the Dodgers signed him to a minor league contract. He was Tampa Bay's minor league player of the year in 2013 but was released in 2015.
AUTO RACING
N.C. raceway looses sponsorships over 'Bubba Rope' post: A North Carolina racetrack has lost some partnerships after its owner advertised "Bubba Rope" for sale online days after NASCAR said a noose had been found in the garage stall of Bubba Wallace, the top series' only Black driver. A concrete company and a driver series ended their partnerships Friday with the half-mile, dirt track 311 Speedway in Stokes County, the Winston-Salem Journal reported. The racetrack owner's "Bubba Rope" post on Facebook Marketplace earlier this week sparked a backlash on social media and a condemnation from a spokesman for Gov. Roy Cooper. The Carolina Sprint Tour posted on its Facebook page that it would not race at the speedway for the remainder of its season, according to the newspaper.
Be the first to know
Get local news delivered to your inbox!