VALPARAISO — Claire and Olivia Czerwonka are on their way to becoming Valparaiso University's most prolific tennis doubles team, but their service doesn't stop on a tennis court.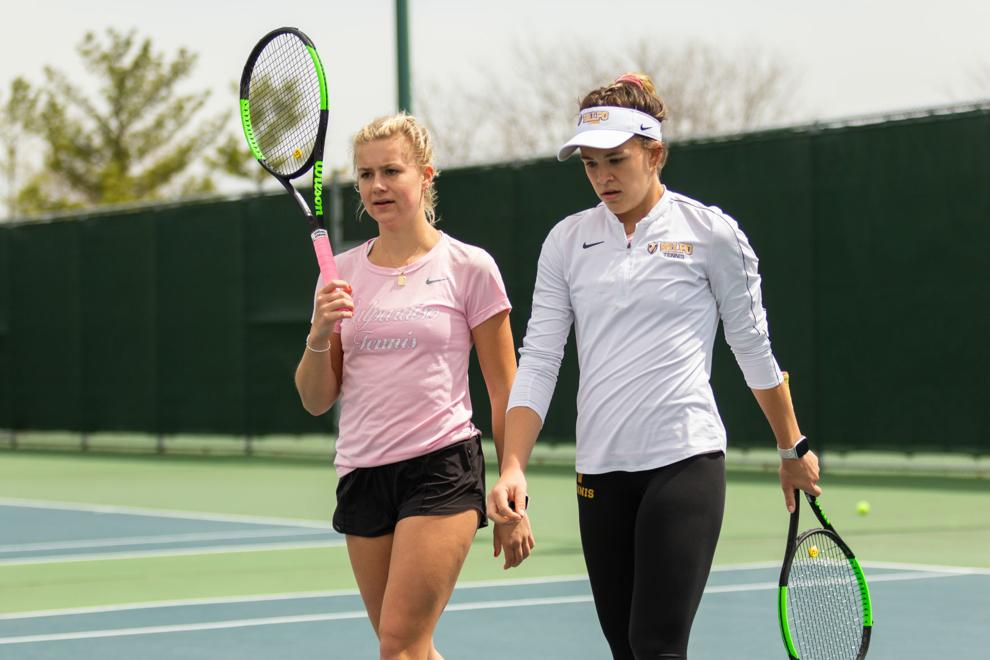 The Kenosha, Wisconsin, natives shined in the recent Missouri Valley Conference Championships by winning Flight 1 doubles; Olivia also took first in Flight 2 singles.
Claire, who is in her fifth year at Valpo after taking advantage of the extra eligibility granted by the NCAA during the pandemic, owns the school record for doubles wins. Olivia, a junior, has been her partner for most of them.
But tennis is only a small part of their lives.
"The incredible part about them is that they're exceptionally organized," third-year Valpo women's tennis coach Bob Modesto said. "Academically they're at the top of the mountain, they volunteer for so much, Claire is in the doctoral program and Olivia has a (3.74) GPA. They also have some individual tennis lessons at 6:30 a.m."
They are part of Valpo's nursing program, which has become more important during a pandemic. Claire's post-graduate studies are going toward a doctorate of nursing practice (DNP).
"If anything I am even happier that I chose nursing," Claire said. "There is a shortage of nurses currently and with everything going on, nurses are needed more than ever. I'm pursuing my DNP because I know the demand for healthcare workers and I love to help others."
Olivia said that love of helping others has to be controlled while learning due to protocols.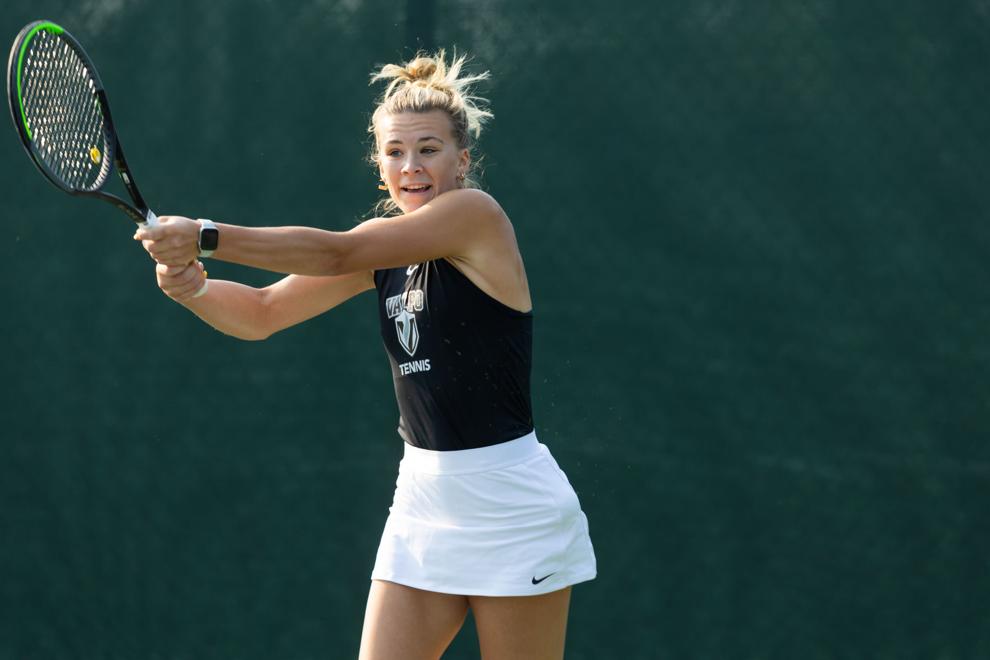 "When I'm in the hospital with my clinicals, I'm able to see firsthand how the shortage impacts the rest of the nurses and the hospital," Olivia said. "It makes me want to jump right in and help them. It's been tougher through the pandemic for nursing students trying to get our experience in the hospitals. But the professors have worked so hard and done an amazing job navigating through it."
It makes sense they want to be nurses since their propensity for helping people started before college. Each of them went on mission trips at the end of their senior year at St. Joseph Catholic Academy in Wisconsin. Claire went to Nicaragua, while Olivia went to the Dominican Republic to help build homes for people without necessary means.
Claire also received the State Farm MVC Good Neighbor Award as a model student-athlete who is also an outstanding citizen. Her local volunteer endeavors include spending time with the elderly at St. Agnes Adult Day Care, helping special needs adults through TradeWinds and interacting with kids at Chesterton Boys & Girls Club, Hilltop Daycare and Valparaiso Nazarene Church.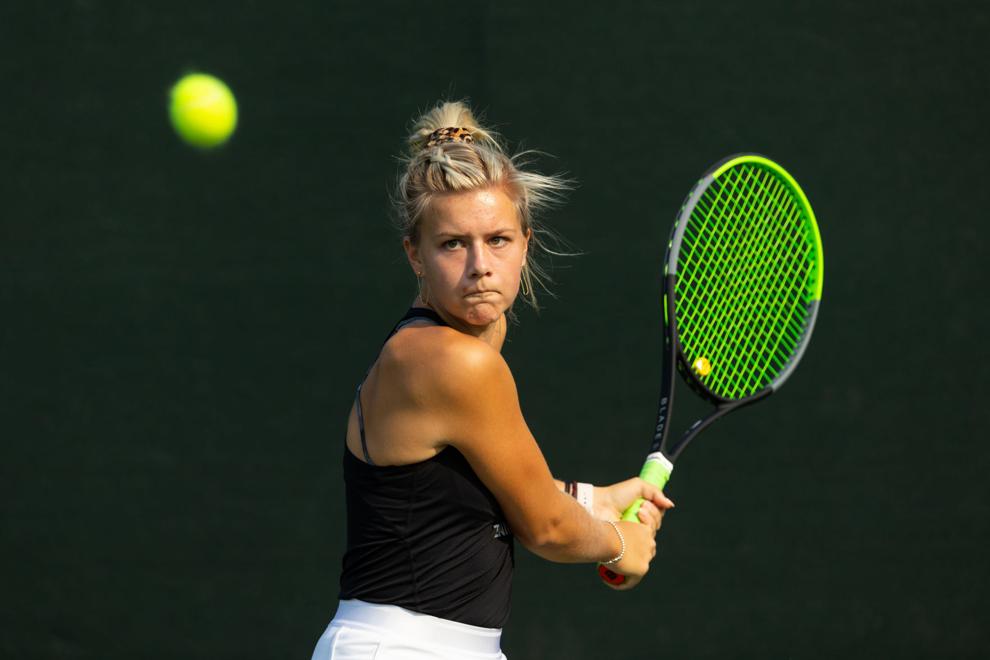 The sisters also ran the free "Game, Set, Match Camp and Social" in Kenosha for children and adults with special needs, recruiting six to eight local coaches to help out. It ran for three years before being canceled the last two years due to COVID.
"We both believe that you always find time to do the things you are passionate about," Claire said. "For both of us, the mission trips influenced our choice to pursuing nursing so we can continue to help people. The things we experienced had such a lasting impact on us, even to this day. We also love running Game, Set, Match for those with special accommodations. It combined our love for tennis with our passion for helping others."
Even doubles success on the court has been due to hard work and perseverance. Before college, they only played singles, and were among the best in Wisconsin. Claire won three straight individual state titles, while Olivia was state runner-up twice.
"I was initially reluctant to put two sisters together on doubles, but at the time we didn't have many other options due to their abilities and it just clicked," said Modesto, who knows something about the subject since daughters Bobbi and Meg played on the same team for a season at Chesterton High School.
Now the Czerwonkas love doubles more than singles.
"I actually was not confident in my doubles ability," Claire said. "Now I consider myself more of a doubles player."
"I came into college with little to no doubles experience, so Coach Bob really worked with me to become more of a doubles player," Olivia added. "I'm so lucky to be able to play alongside Claire. We have so much fun out there together."
Football recap: Region teams run away in sectional openers