LANSING — Prep basketball looks a lot different in Illinois during this pandemic winter.
With barely a week of preseason workouts after teams got the go-ahead to play from state officials, players are masked up and gyms are almost empty. The South Suburban Conference, whose members include TF South and TF North, doesn't allow fans of visiting teams to attend events. At South, the only spectators allowed are two people per player.
"It's difficult wearing a mask," TF South senior Isiah Lewis said. "It makes it hard to breathe. (But) you got to get through it."
Ditto for the absence of cheerleaders and most fans.
"It's totally different," Lewis said. "We've got to bring our own energy, the bench and all the teammates on the court."
South brought plenty of energy after turning up the full-court pressure Wednesday night against Oak Lawn. Down 14 points early in the third quarter, South rallied to tie the score midway through the fourth. But the Spartans then reeled off 14 straight points en route to a 56-49 SSC crossover win.
Lewis had a game-high 19 points off the bench for South (2-1, 2-1 SSC Blue) to go along with six rebounds, three steals and a block. Christian Heffner added 12 points, while Xavier Lewis chipped in with five points, eight rebounds and two steals, and Jamal Richards contributed six points, six rebounds and two steals.
John McGowan scored 15 points and Ryan Kennelly had 14 for Oak Lawn (3-2, 3-1 SSC Red).
It was an up-and-down performance for South, which trailed most of the game and was down 34-20 with 5:15 left in the third quarter.
"Tonight in the first half, I think we just had bad shot selection," South coach Todd Gillespie said. "But the last two games (wins over Eisenhower and Tinley Park), we were shooting those shots and making them."
Gillespie isn't worried about the offense long term — or at least as long-term as anything is in a season that will be over by mid-March.
"We have guys that can score the basketball," he said. "We have guys that can penetrate, that can shoot."
But, just as important, South has players who can create havoc defensively, as they did during a 21-7 run that tied the game at 41 with 4:35 remaining.
"We have the athletes here to do it," Gillespie said. "So we're working on that being the culture here — the kind of team that's going to turn the pressure up. You've got to get ready for a whole game of sprinting and trapping."
The goal is to pull everything together in the shortest basketball season in state history.
"As we go through the season, I think our chemistry is going to come together more," Isiah Lewis said.
Gallery: Oak Lawn at TF South boys basketball
Gallery: Oak Lawn at TF South boys basketball
Oak Lawn/TF South, Boy's Basketball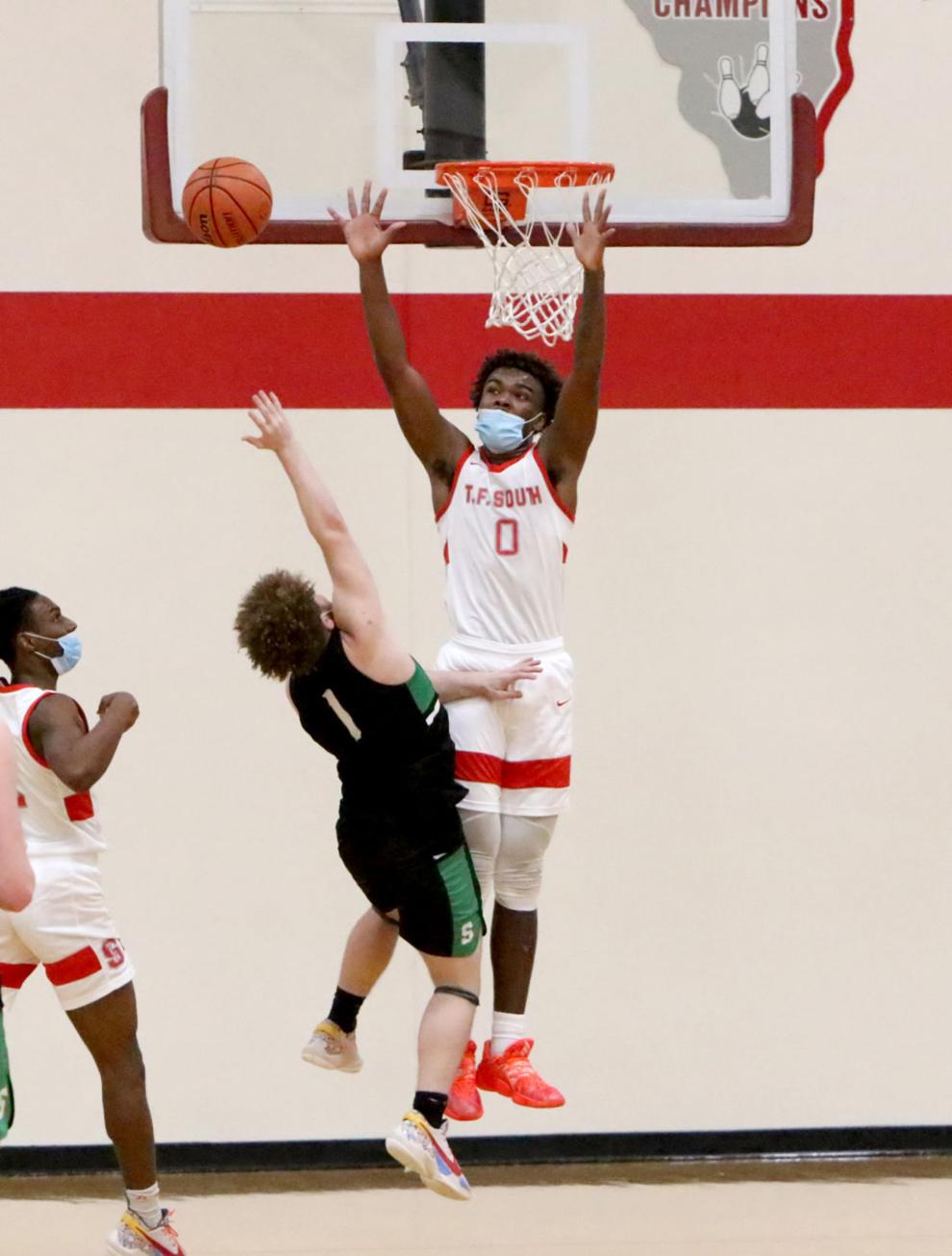 Oak Lawn/TF South, Boy's Basketball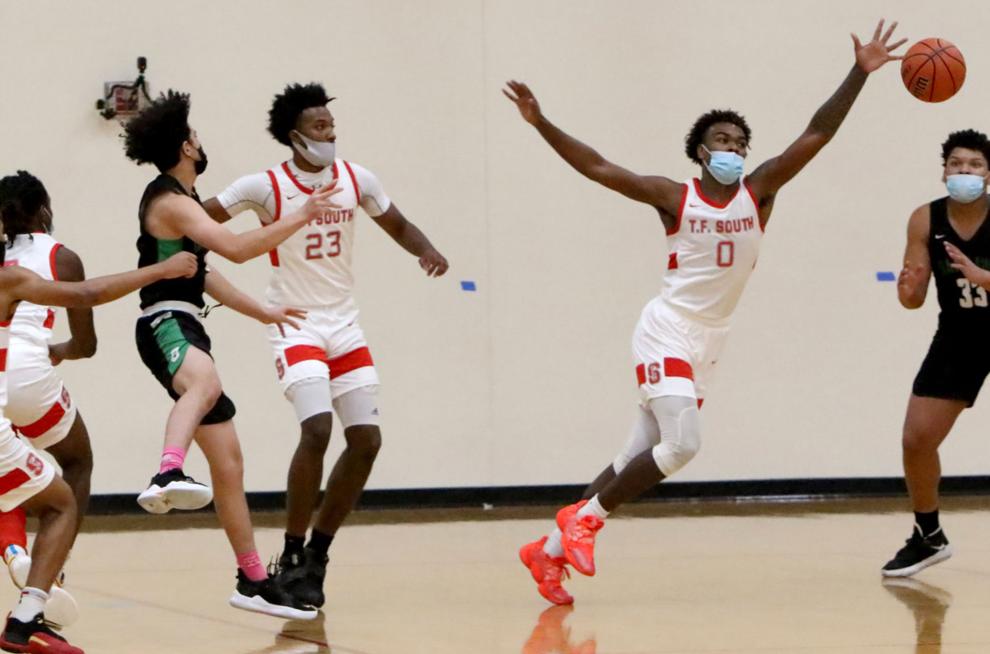 Oak Lawn/TF South, Boy's Basketball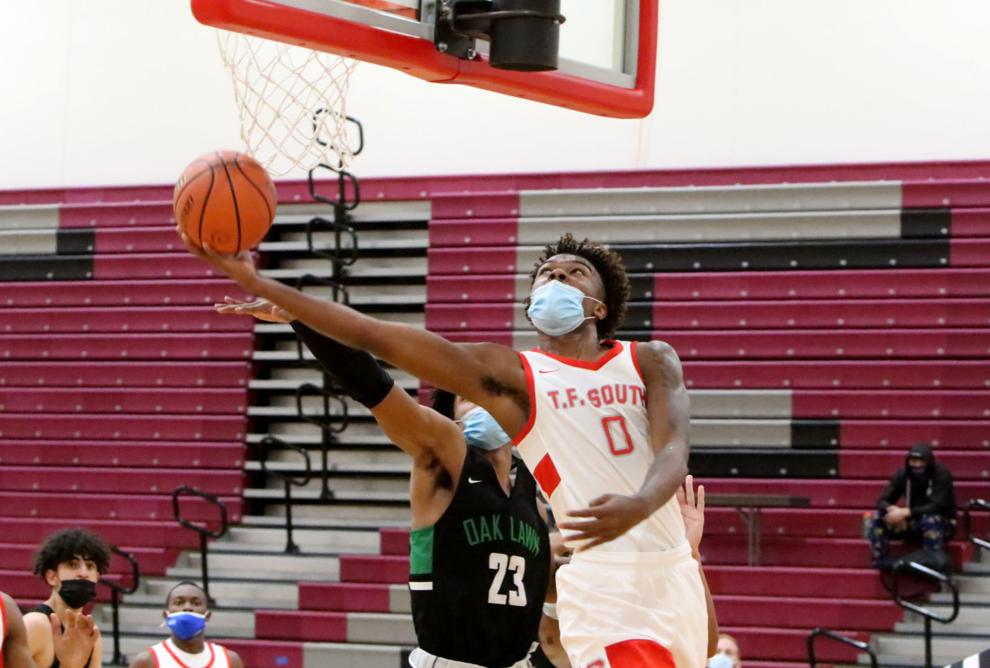 Oak Lawn/TF South, Boy's Basketball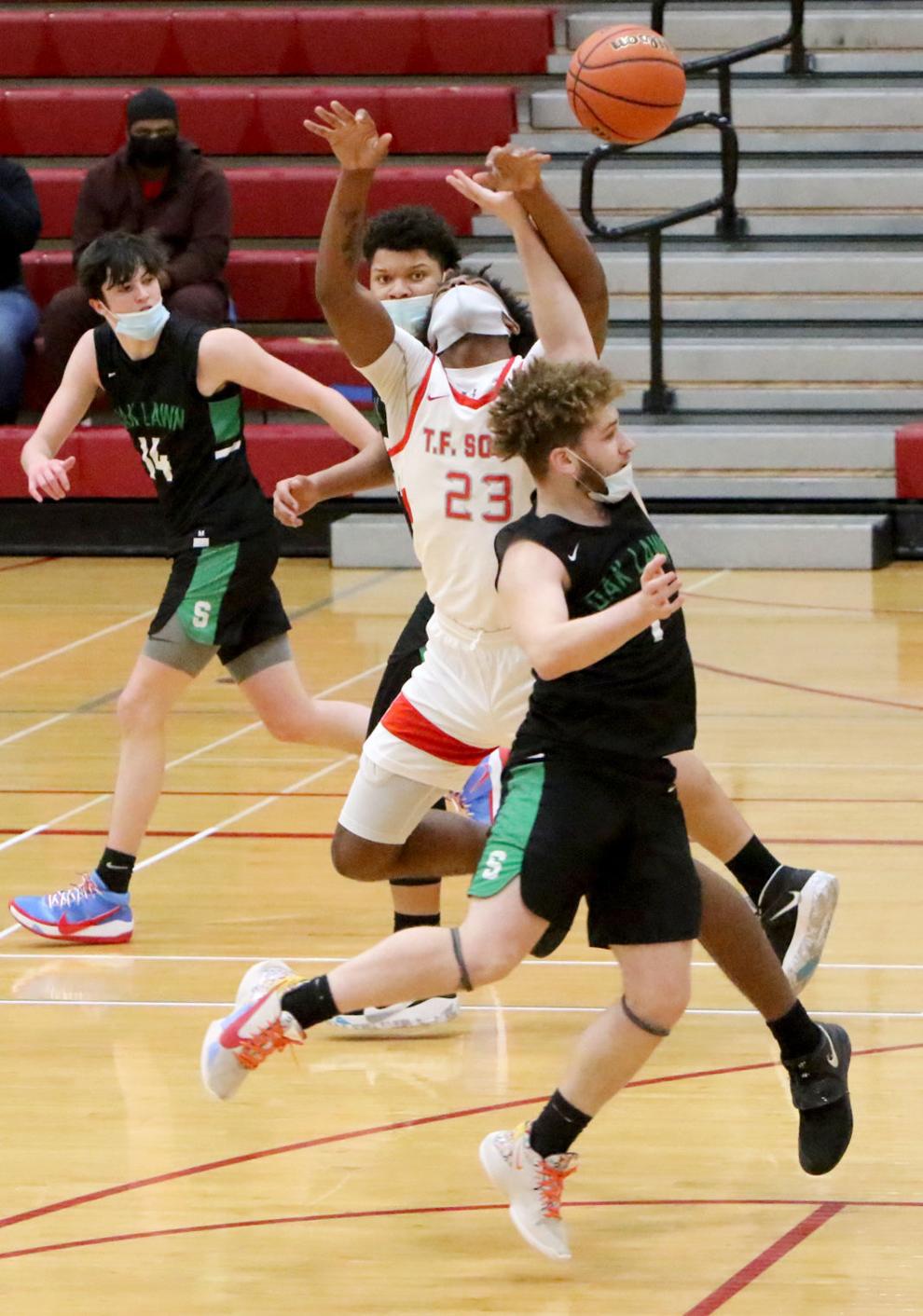 Oak Lawn/TF South, Boy's Basketball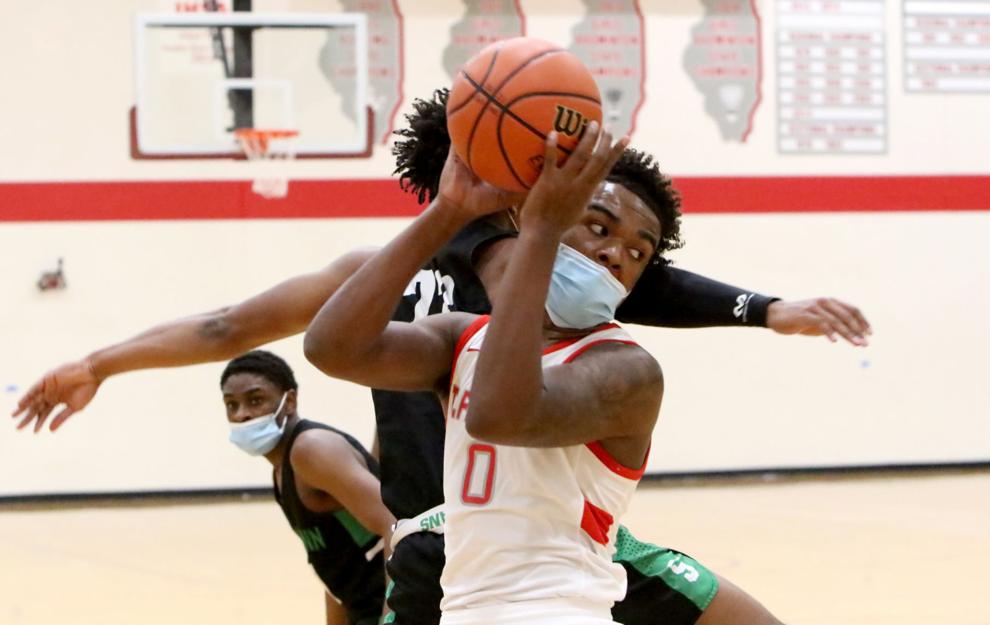 Oak Lawn/TF South, Boy's Basketball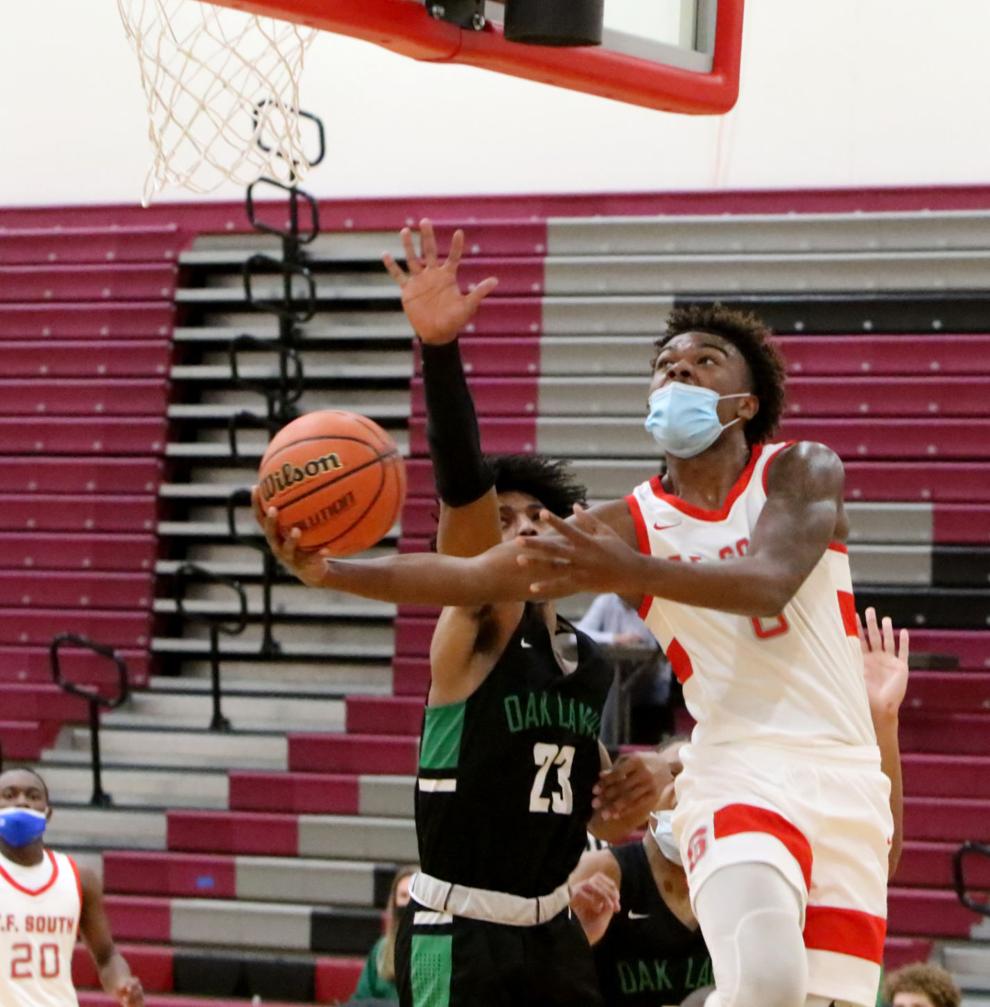 Oak Lawn/TF South, Boy's Basketball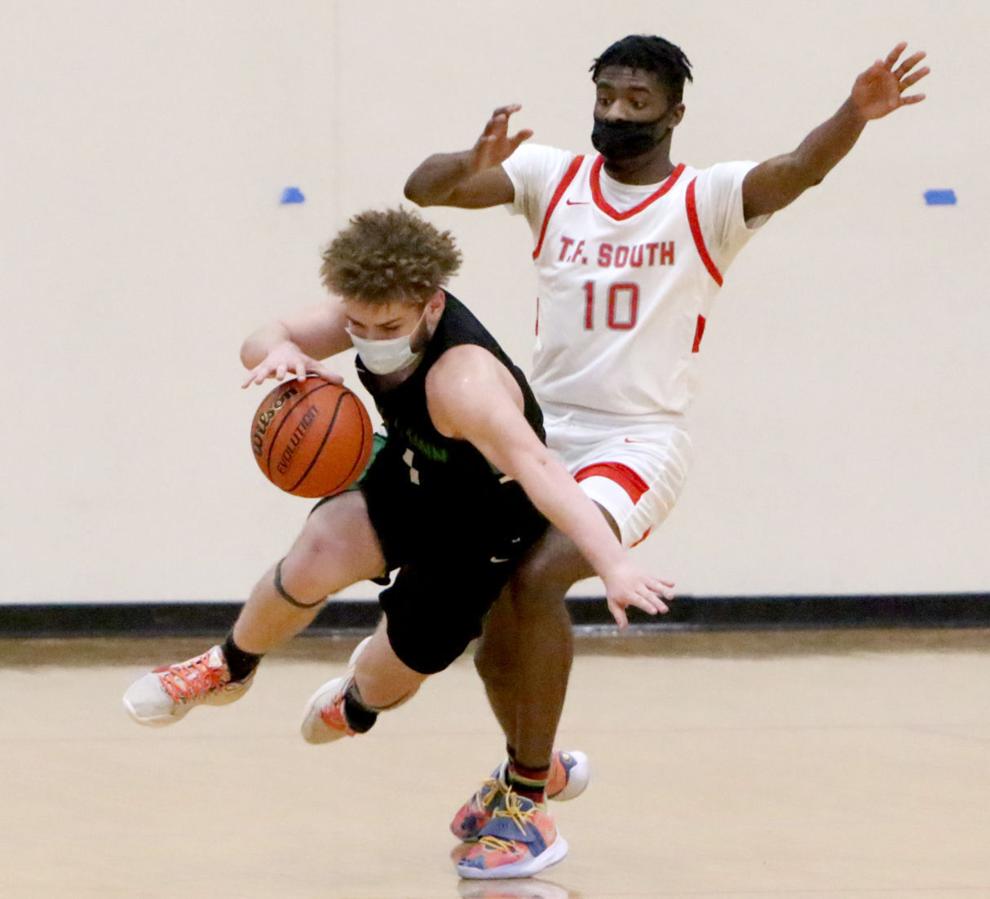 Oak Lawn/TF South, Boy's Basketball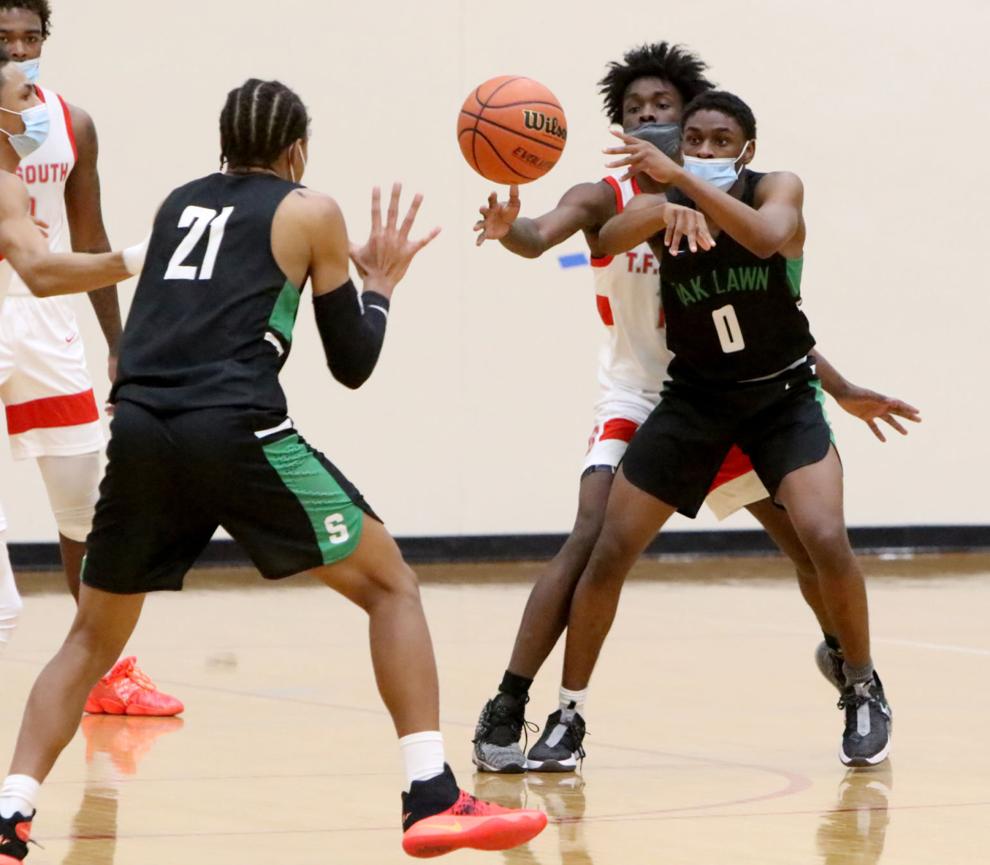 Oak Lawn/TF South, Boy's Basketball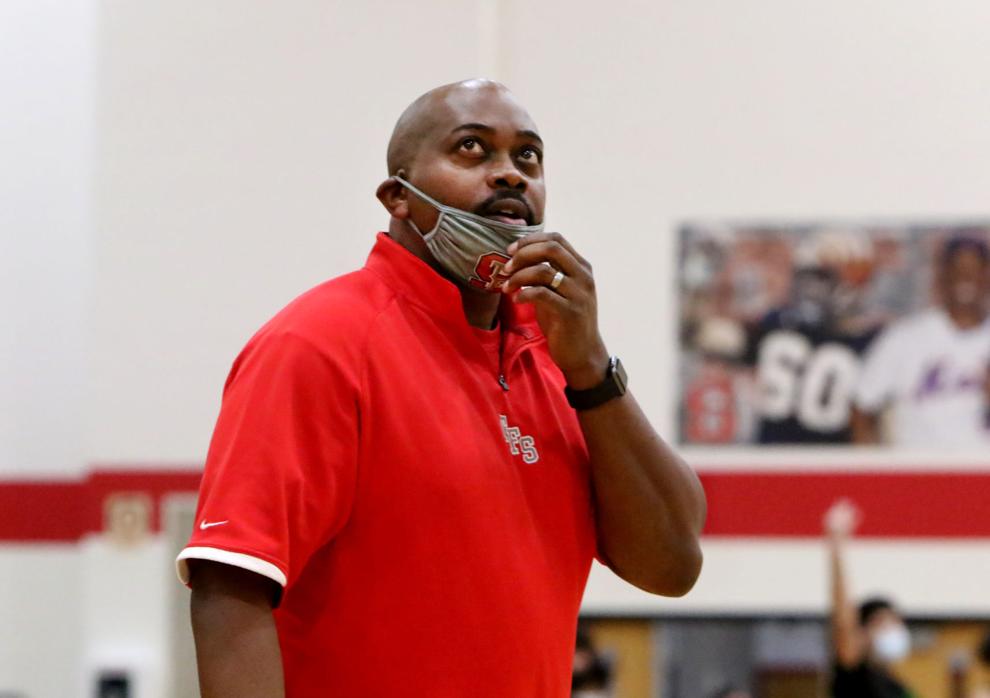 Oak Lawn/TF South, Boy's Basketball
Oak Lawn/TF South, Boy's Basketball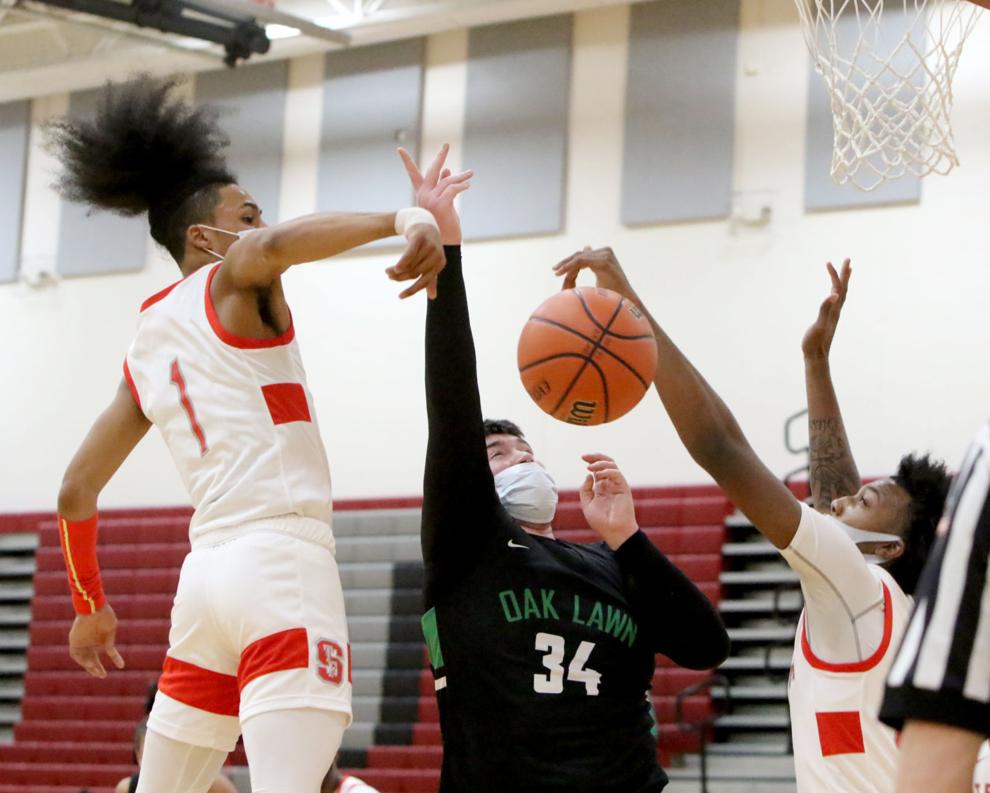 Oak Lawn/TF South, Boy's Basketball
Oak Lawn/TF South, Boy's Basketball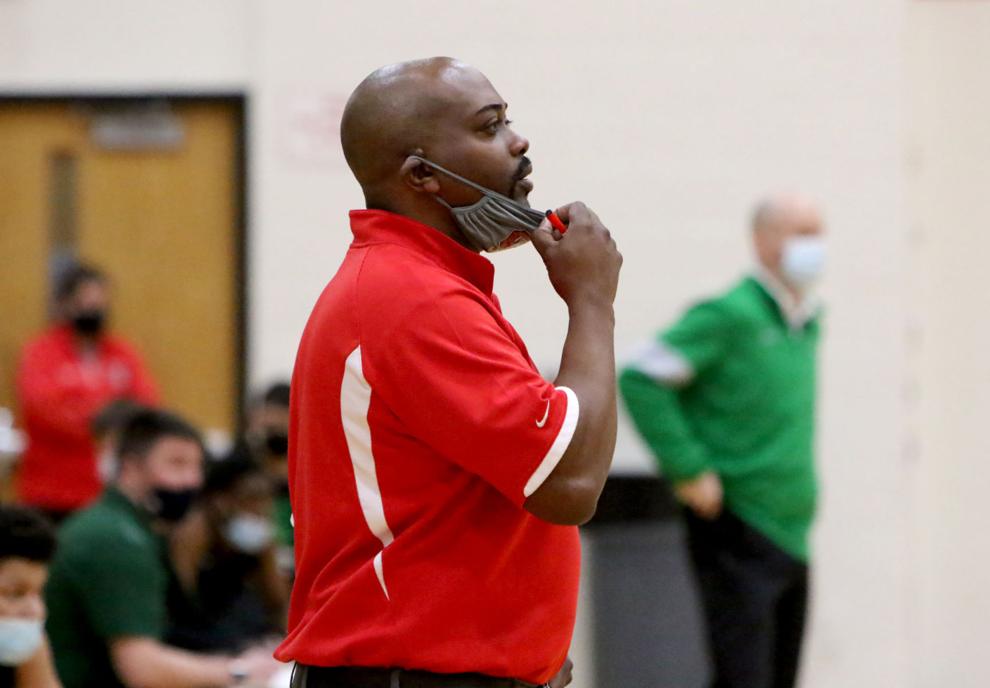 Oak Lawn/TF South, Boy's Basketball
Oak Lawn/TF South, Boy's Basketball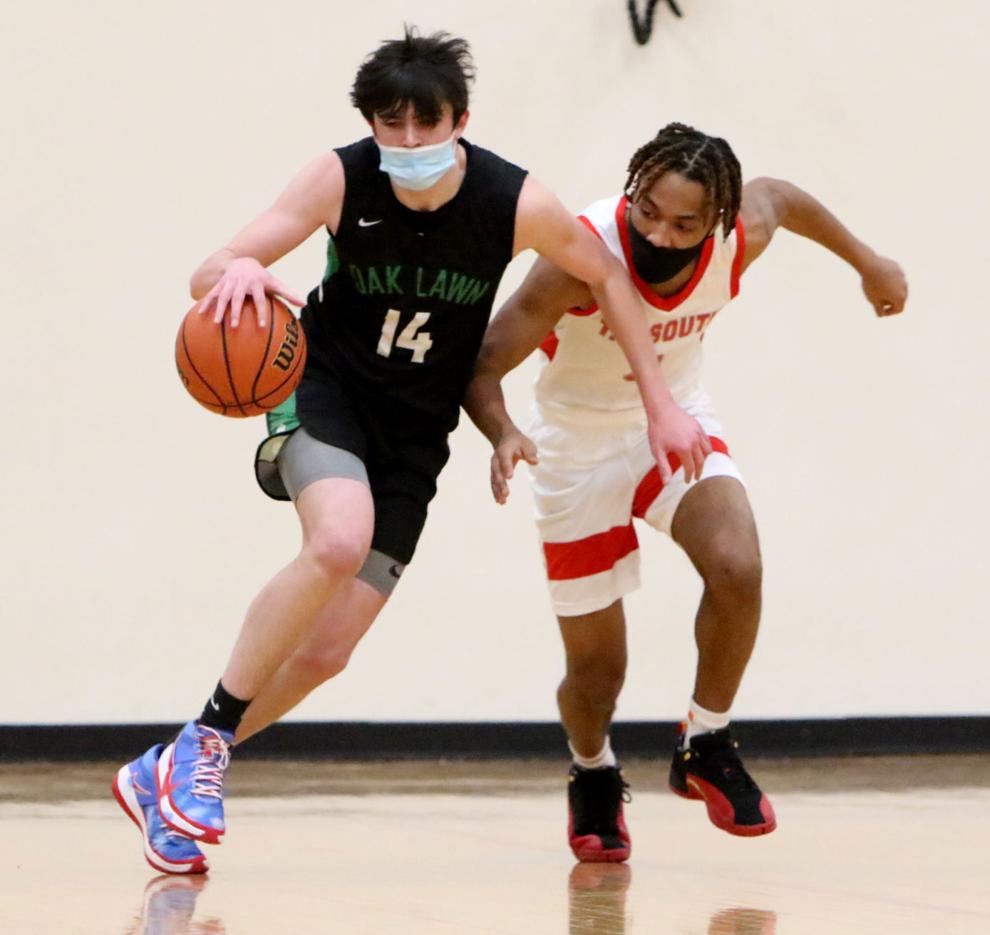 Oak Lawn/TF South, Boy's Basketball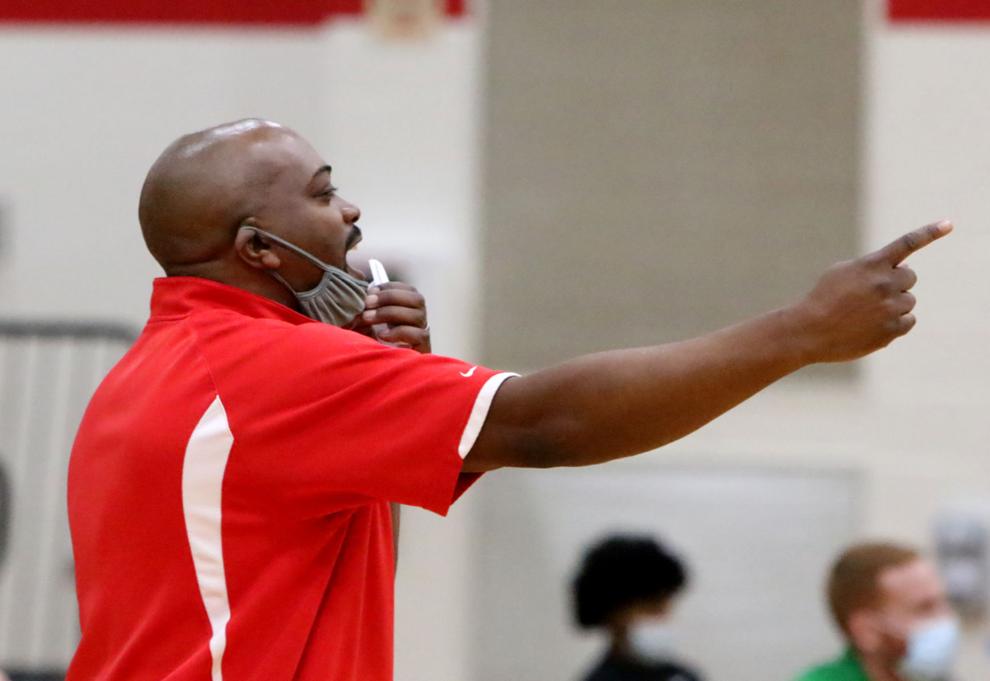 Oak Lawn/TF South, Boy's Basketball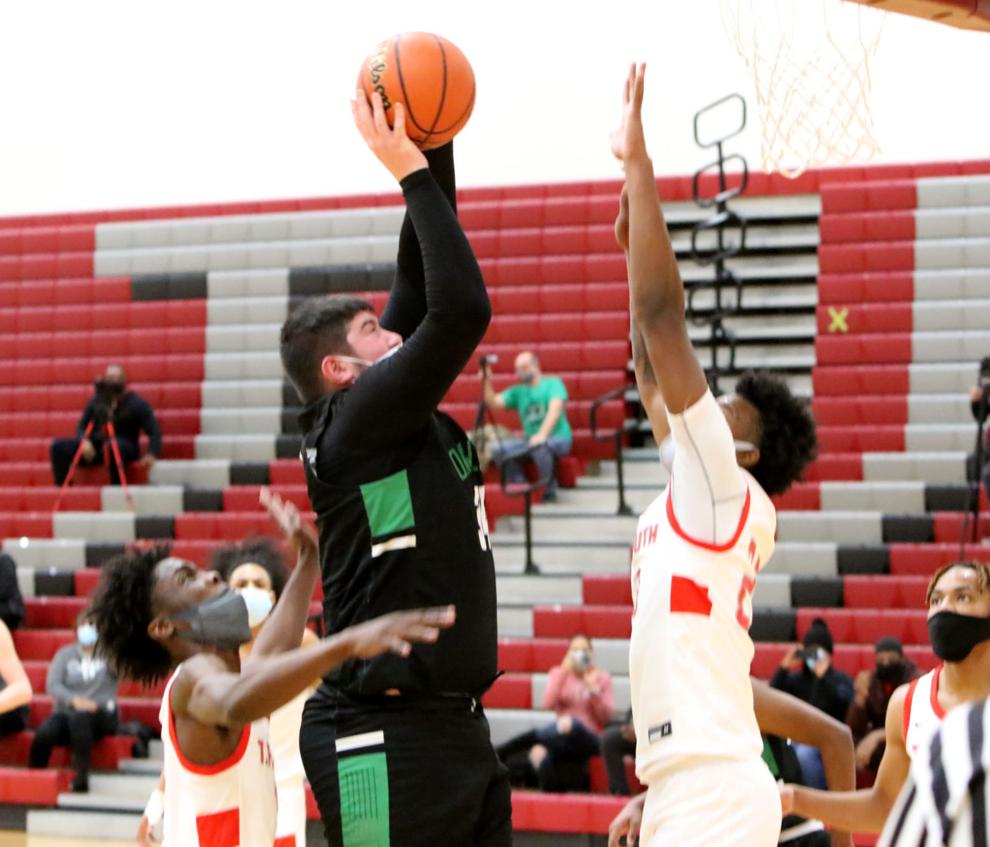 Oak Lawn/TF South, Boy's Basketball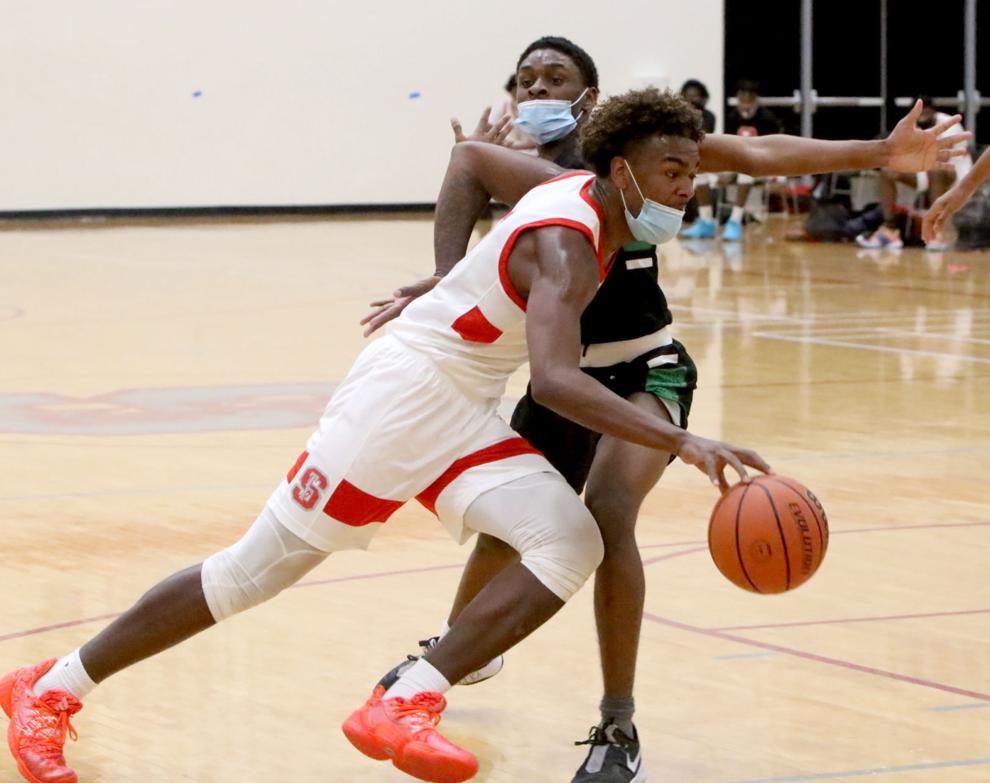 Gallery