HOBART — Trey Gibson still considers himself an underdog. He can't help it.
The junior standout ran for 1,569 yards and 26 touchdowns on 214 carries for Class 2A Wheeler last season. He was the Bearcats' offensive MVP, a Greater South Shore Athletic Conference first-team member and selected to The Times Offensive All-Area Second Team.
Things have changed. Gibson now lines up for Hobart, the reigning runner-up in the state among 4A schools. He doesn't sneak up on teams anymore but still plays with that same big player at a little school mentality.
The scenery changed but the results haven't. Gibson ran for another 149 yards and two touchdowns to help Hobart to a 39-27 win against Lowell on Friday in what is likely a preview of a sectional matchup later this fall. He's up to 673 yards and 13 scores through five games.
"The energy is way different when you walk over that hill and there are twice as many people here," Gibson said of the change from 2A to 4A. "It's just faster. But it's still football…I'm always going to work hard. Even if I'm at the top I'm never going to stop grinding."
Hobart (3-2, 1-0) has beaten Lowell (2-3, 0-1) four times in a row, including a 10-7 win in last year's sectional final and a 20-0 sectional final win the season before. That being said, Hobart coach Craig Osika said his team has plenty to clean up the rest of the season.
"We've got a long way to go," he said. "I think we could be a pretty good team. We're going to see this team (Lowell) again."
Seventy-five yards later, Gibson was in the end zone on the first offensive play in the second half. His score put Hobart up, at the time, 19-0.
Lowell answered. It took the Red Devils just three offensive plays before senior running back Joey Heuer found himself in the end zone himself. After forcing a turnover on downs, Lowell junior quarterback Riley Bank capped a 12-play drive with a 30-yard touchdown of his own to climb within five points with 2:30 left in the third.
The teams spent the remainder of the game trading touchdowns back and forth with neither defense making a stand. First it was Hobart freshman quarterback Noah Ehrlich keeping it himself for a 1-yard touchdown. Then Bank hit junior tight end James Langen for a 47=yard touchdown.
But then it was Gibson, again, sealing the deal with a 10-yard touchdown on third-and-goal to put Hobart up 32-20 with 4:51 left.
That put Hobart over the top.
"I felt like that was a game-changer," Gibson said.
Heuer and Bank combined to take 54 carries for 318 yards in the losing effort. Coach Keith Kilmer said the Red Devils found a different gear in the second half while giving those two the ball time after time and pounding it downhill. But the Devils never could make up the ground from an initial 19-point deficit.
"We finally found something that worked and we ran it into the ground," Kilmer said. "We've got to be better. We've got to figure it out."
By night's end, neither coach was particularly pleased with their performance but both pointed out time left to get better before the postseason. Hobart's win keeps the Brickies in line to fight with Andrean for a conference title. The two teams will meet next week.
But at least for the weekend, Gibson was pleased to have survived the first week of conference play.
"It was just a shootout, a track meet," Gibson said. "I'm just glad we got the win."
Gallery: Hobart hosts Lowell in Northwest Crossroads action
Lowell at Hobart football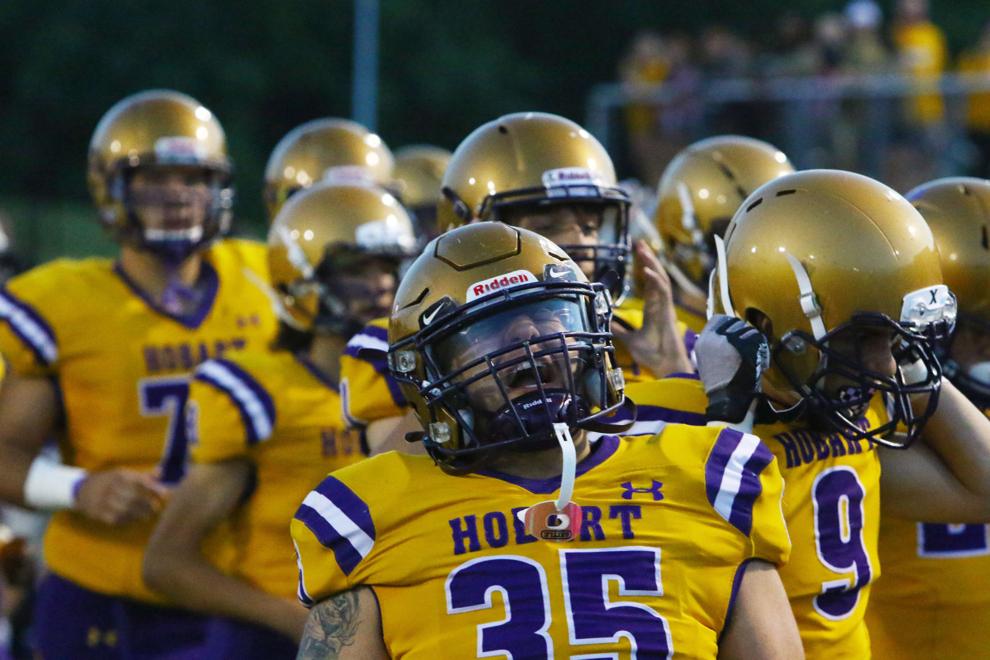 Lowell at Hobart football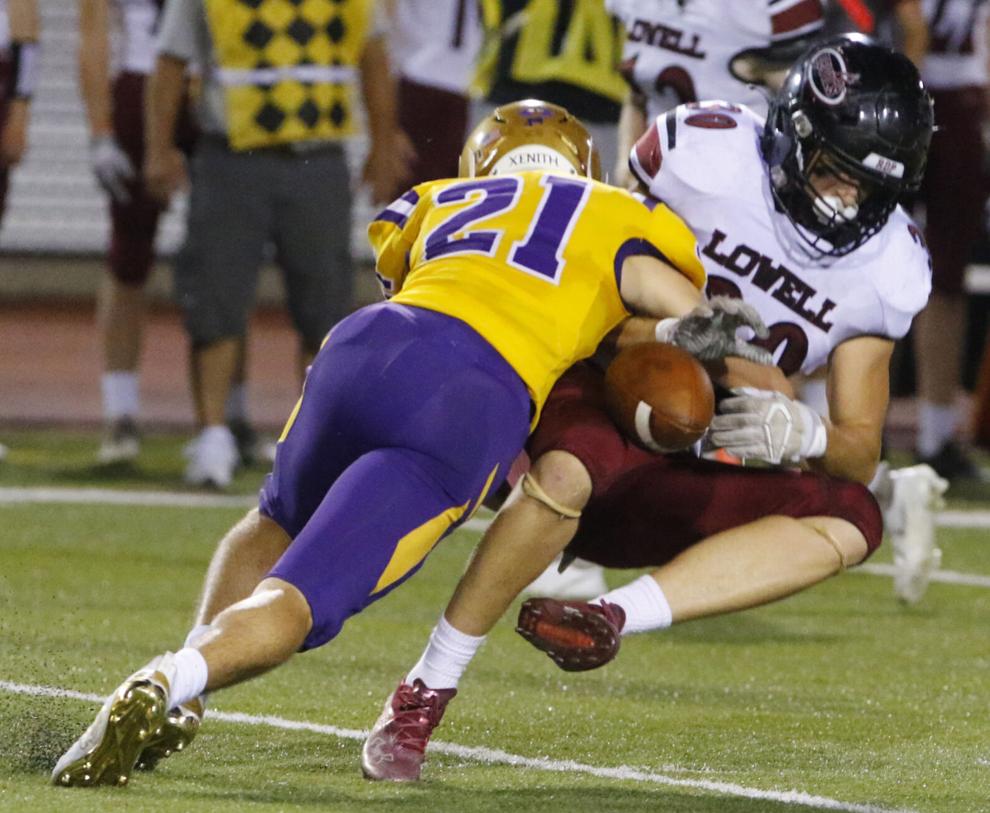 Lowell at Hobart football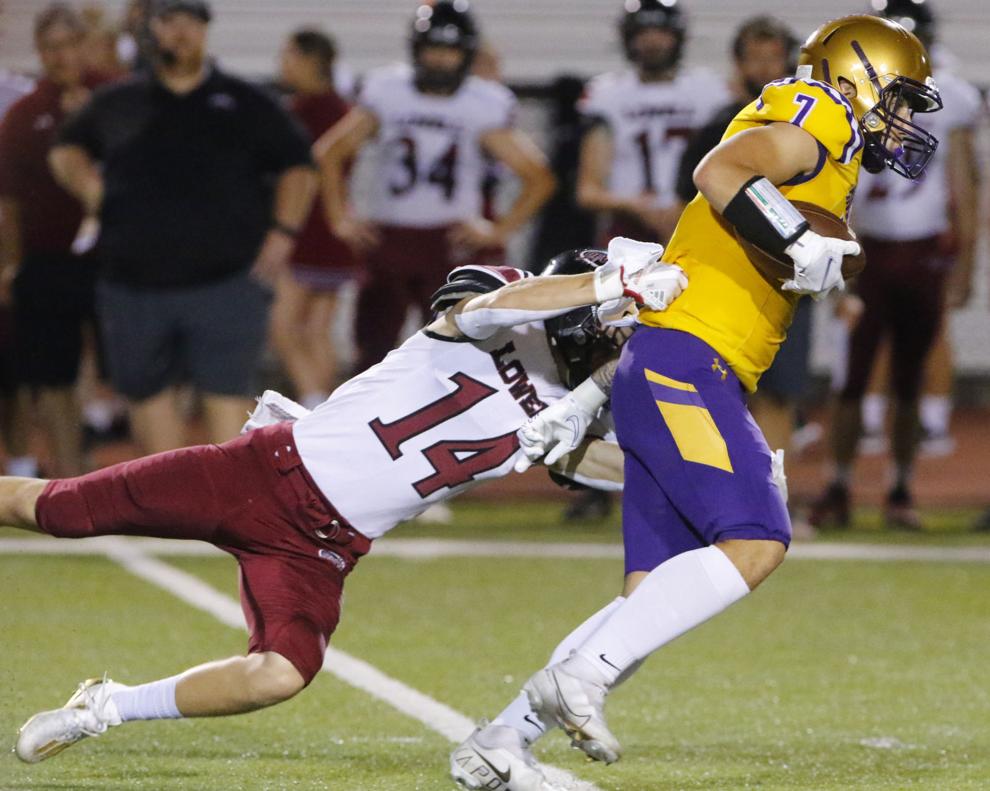 Lowell at Hobart football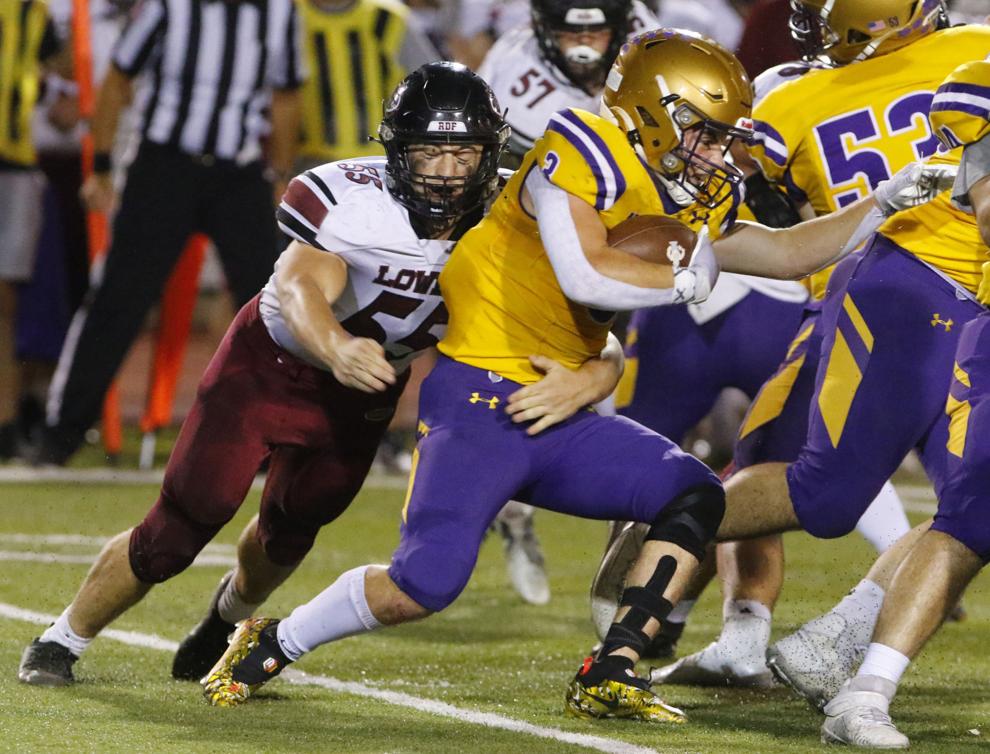 Lowell at Hobart football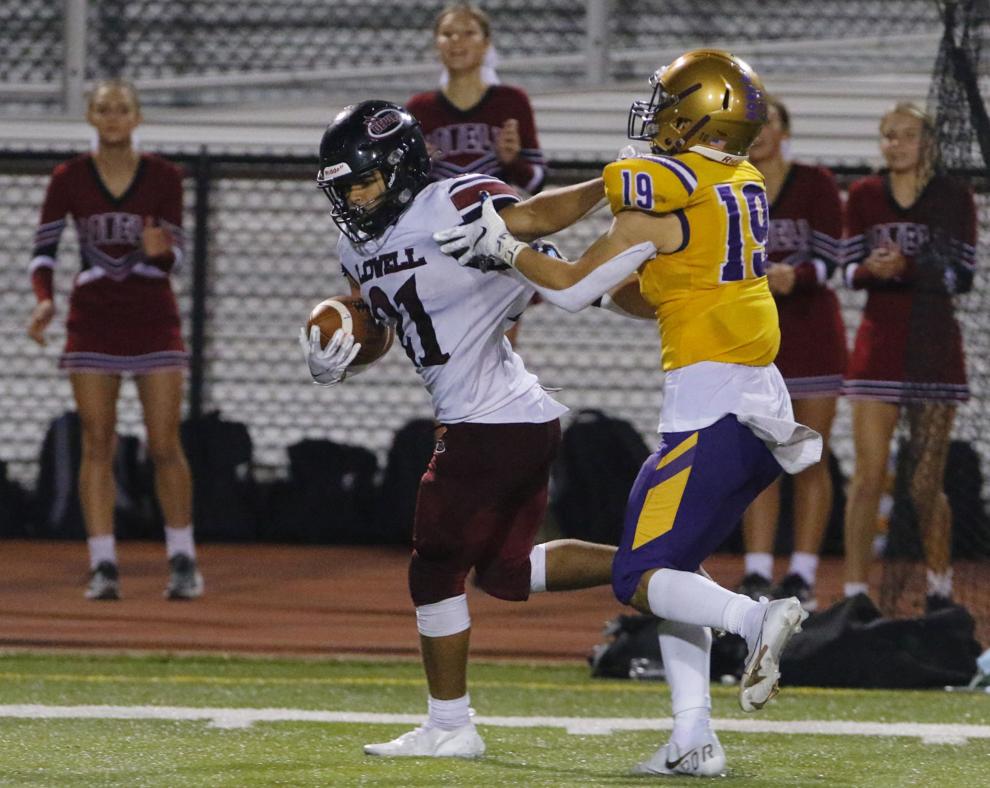 Lowell at Hobart football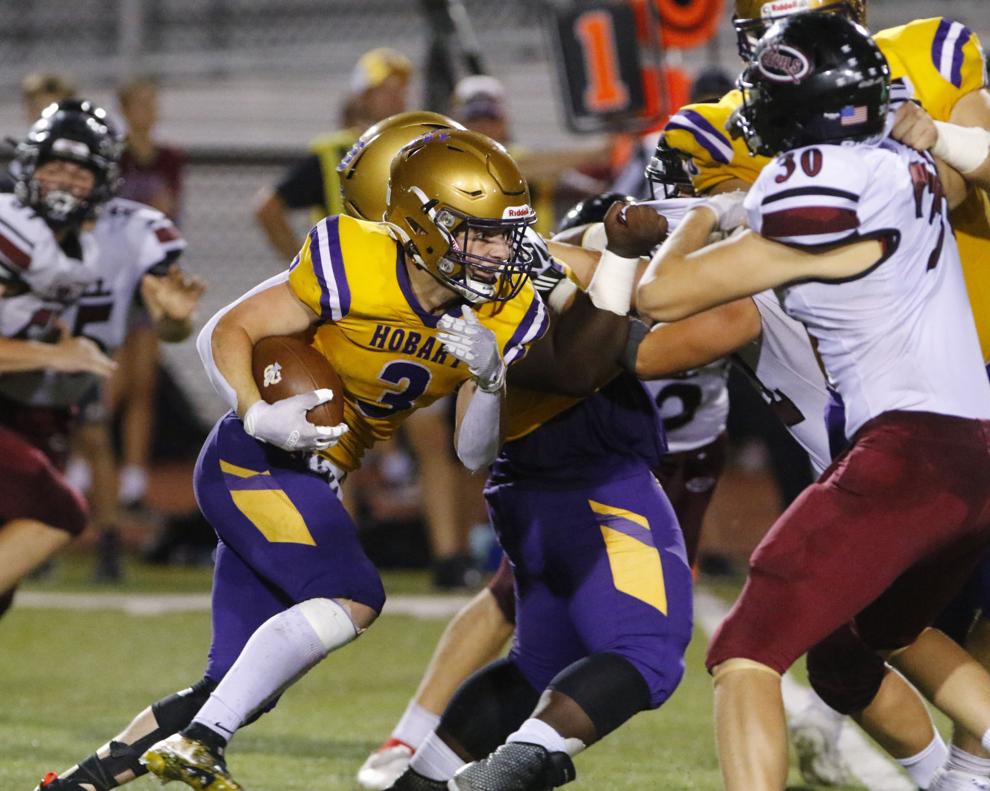 Lowell at Hobart football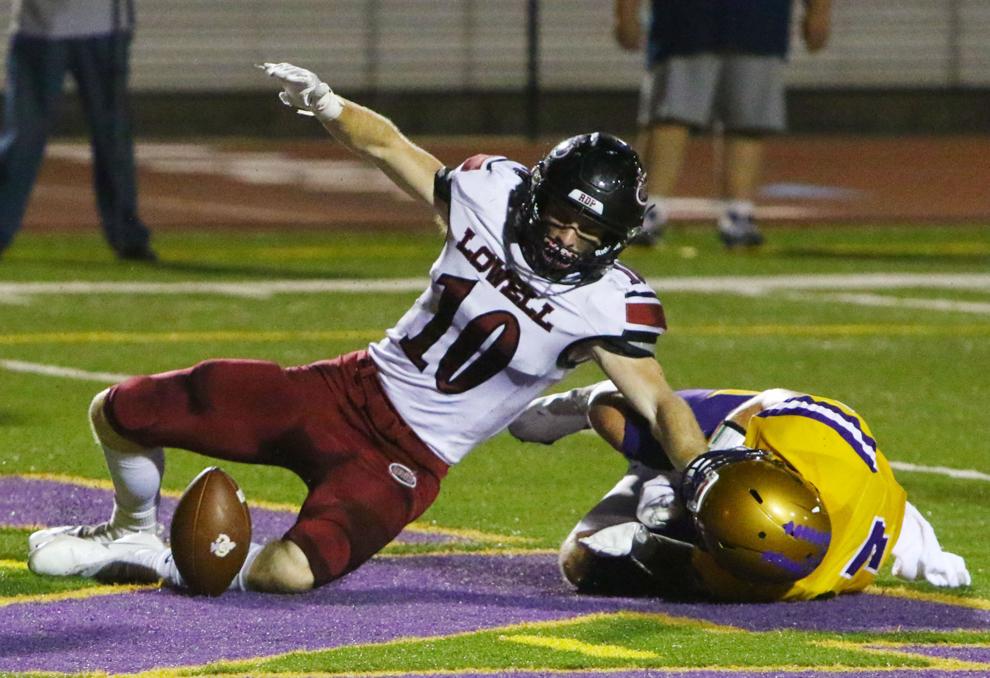 Lowell at Hobart football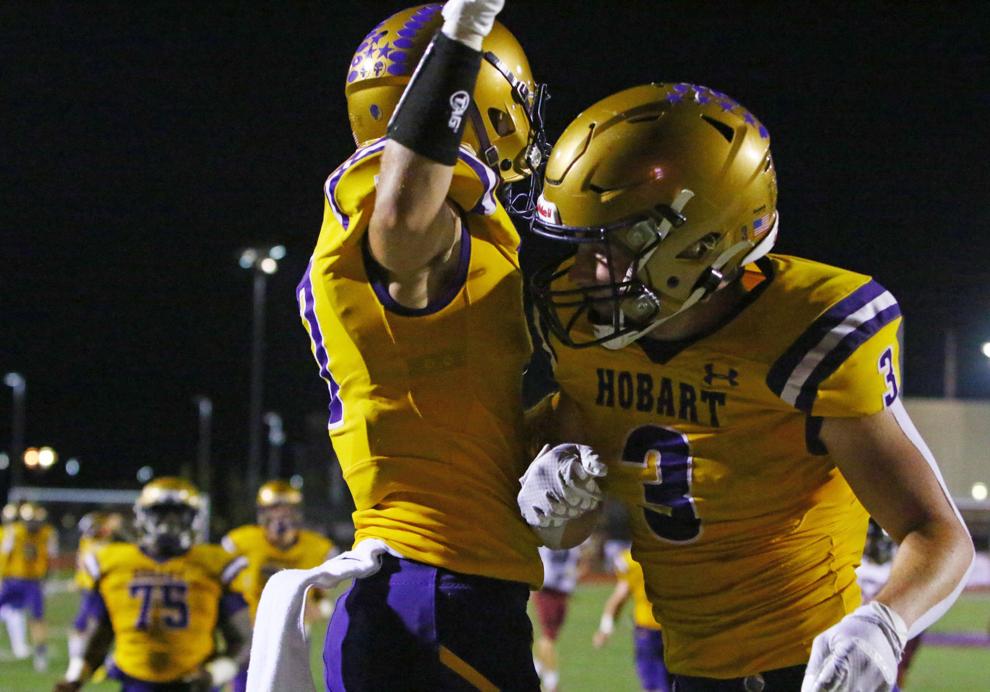 Lowell at Hobart football
Lowell at Hobart football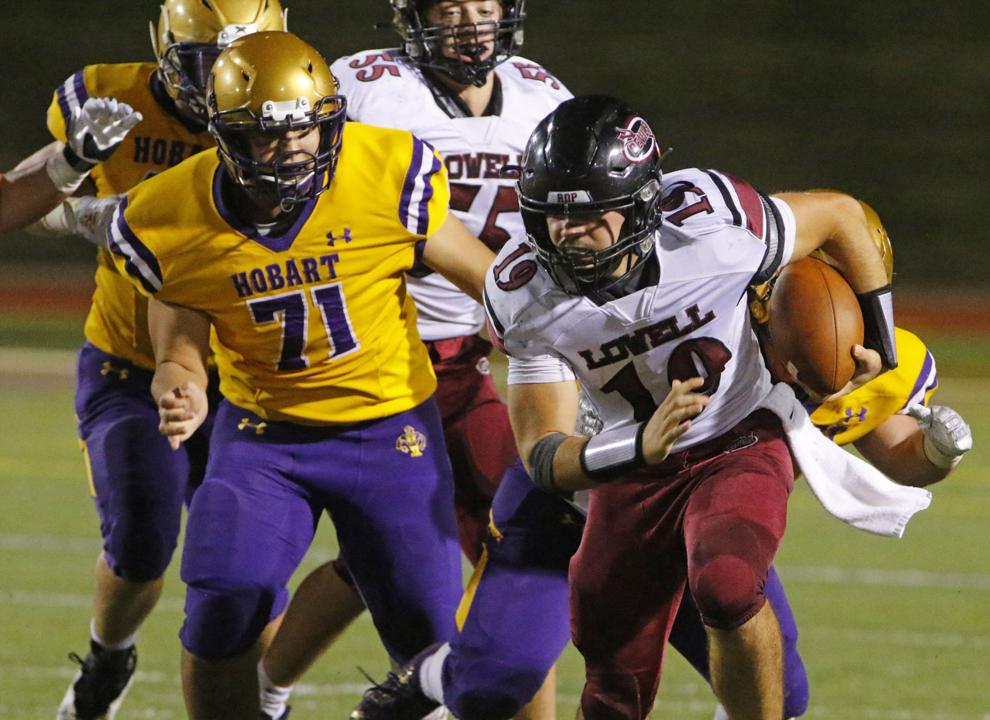 Lowell at Hobart football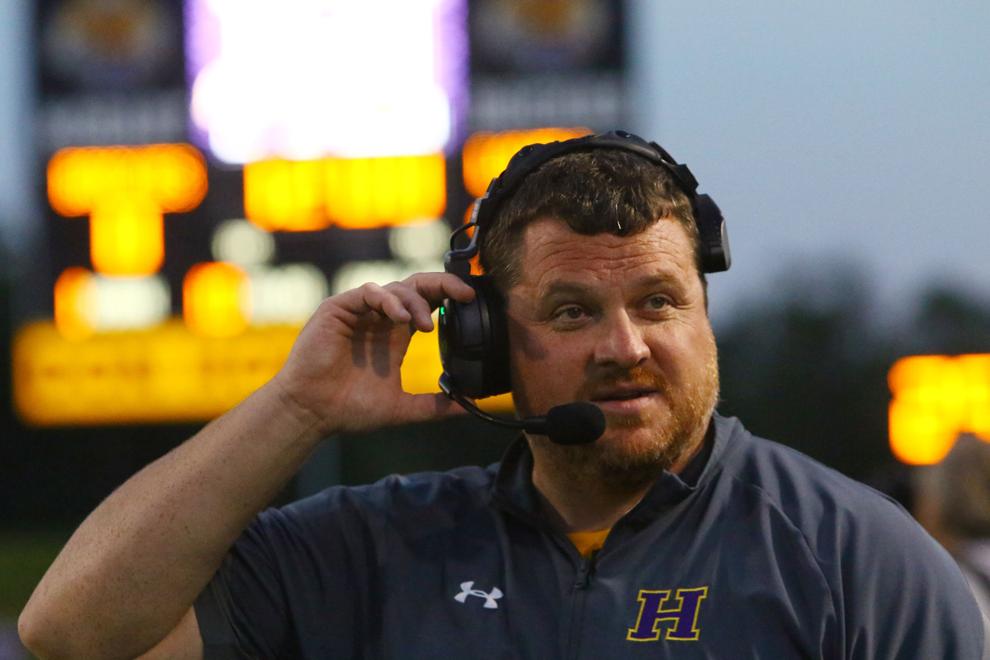 Lowell at Hobart football
Lowell at Hobart football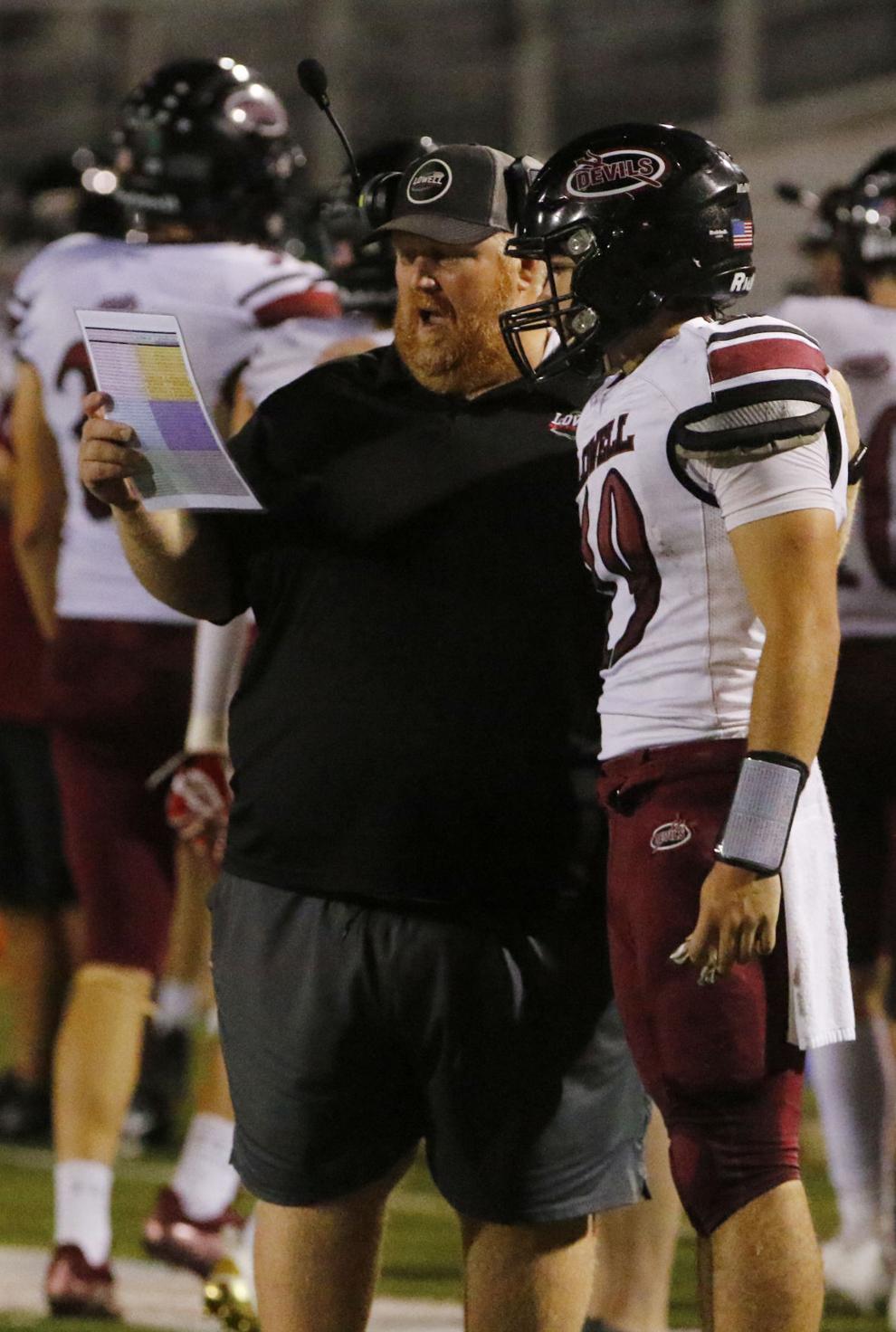 Lowell at Hobart football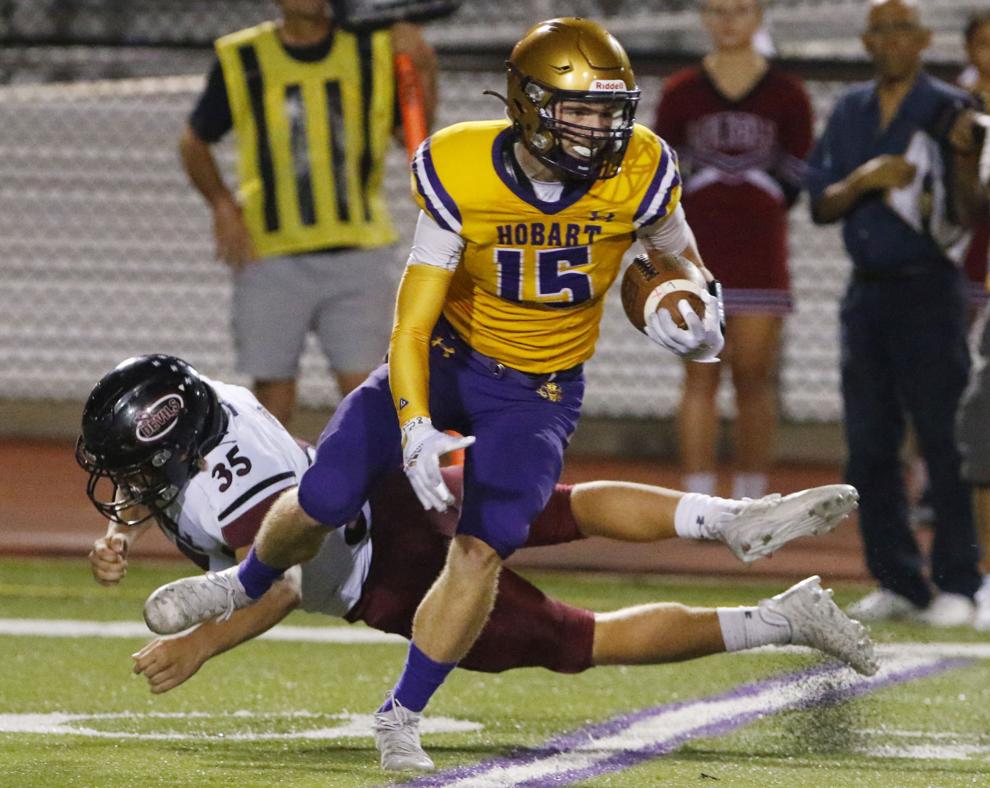 Lowell at Hobart football