GARY — Jalen Washington sprinted down the court during a fast break drill, caught the ball in stride and dunked it with two hands.
Then, West Side's star forward, wearing a brace on his surgically repaired right knee, did it again on the IHSAA's first day of boys basketball practice Monday.
"A few months ago, I didn't have this. The whole experience of just being back with my teammates and coaches has been great," Washington said. "I'm still getting back into playing shape. I know it's going to take some time, but my knee feels 100%."
Through the first two seasons of his prep career, Washington has appeared in seven games due to a fractured right shoulder his freshman year and a torn right ACL prior to his sophomore campaign. The latter injury has taken Washington about a full year to recover from, yet he is still considered one of the top players in the nation.
The 6-foot-9, 225-pound forward is ranked as the No. 14 and No. 18 junior in the country by ESPN and 247Sports, respectively. However, from Washington's perspective, being a five-star prospect is simply a footnote as he prepares for his junior season — one in which he intends to play every game.
"It's never been about the rankings or the spotlight," Washington said. "It's always been about working hard and playing hard and getting a chance to show that off with my teammates and my closest friends."
The Cougars are slated to open their season Nov. 25 at Valparaiso, and while Washington is eager to finally resume his high school career, he's using every opportunity until then to continue improving. In addition to his rim-rattling dunks Monday, he also showed off his feathery shooting touch that has helped him reel in scholarship offers from Indiana, Purdue, Louisville and Stanford, among several others. Washington even received a phone call from Duke associate head coach and former star guard Jon Scheyer in June.
West Side coach Chris Buggs said he isn't surprised that college programs continue to show interest in Washington because of his skill set and upside. But outside of recruiting circles, West Side's versatile forward remains a bit of a question mark among Region locals.
"I'm just happy that he gets to play basketball," Buggs said. "Like I told somebody before, he's like a mystery man. A lot of people keep asking me about him, but I just told him to relax and have fun. I'm sure it'll take some time for him to get used to playing because he just hasn't played much the last two years."
If anyone can understand the adversity Washington has been faced with, especially within the last year, it's senior Chrishawn Christmas. The 6-5, 200-pound forward spent his freshman year with the Cougars, transferred to Teays Valley Christian School in West Virginia for his sophomore seasoned and then returned to West Side midway through his junior campaign.
In his first game back with his hometown program, Christmas tore his left ACL on Jan. 2 and was sidelined next to Washington for the rest of the season. The freakishly athletic senior, who has scholarship offers from DePaul, Ohio and Stetson, said it was tough to watch his team compete without him and Washington.
"It kind of made me mad because I know we could have both been out there and making a good impact on the season before we lost in the first round of sectionals," Christmas said. "But it feels good to be back this year, and I feel like we can make a great run."
The Cougars have two other Division I caliber players on their loaded roster in Quimari Peterson, a 6-1, 190-pound guard, and Mason Nicholson, a 6-9, 275-pound center. Both athletes are ranked as the No. 21 and No. 22 seniors in Indiana, respectively, by 247Sports. Peterson has scholarship offers from Valparaiso, IUPUI and New Orleans.
Washington and Christmas acknowledged that with a quartet that talented leading the way, West Side has the potential to do something special, but for now they're taking things day-by-day. Both players fully understand that a season can change in an instant. They've experienced that tough reality firsthand with ACL injuries, and the coronavirus pandemic has solidified that nothing will be guaranteed during the 2020-21 campaign.
At least 10 girls basketball programs in Northwest Indiana have already been temporarily shut down this season, including Crown Point on Monday. But despite the uncertainty that COVID-19 presents, nothing could stop Washington from smiling after the first official practice of his junior year, knowing that he had the chance to compete with Christmas and the rest of his "brothers."
"All of this just makes you appreciate every moment you have on the court a lot more," Washington said. "Every time you get to play and just be here, that's a blessing. High school won't last forever, so you have to appreciate it."
Gallery: West Side's first practice
Gallery: West Side's first practice
West Side's first practice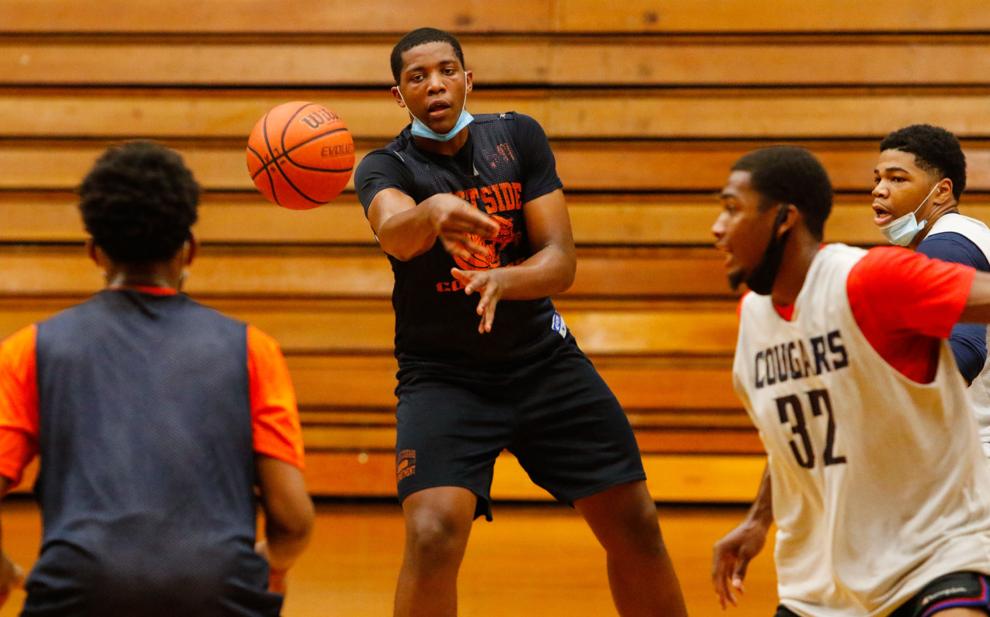 West Side's first practice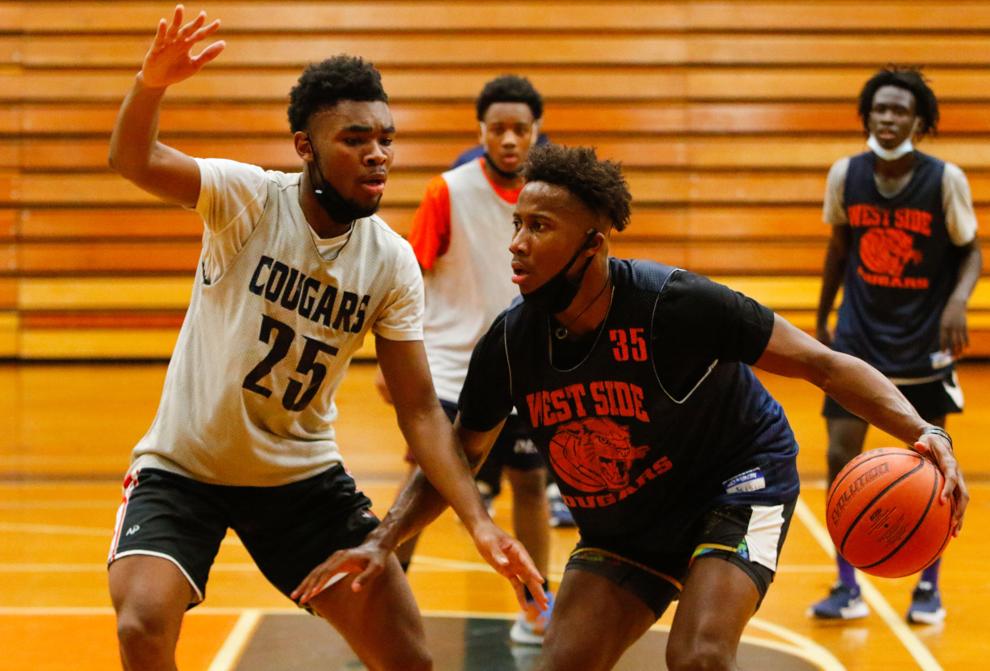 West Side's first practice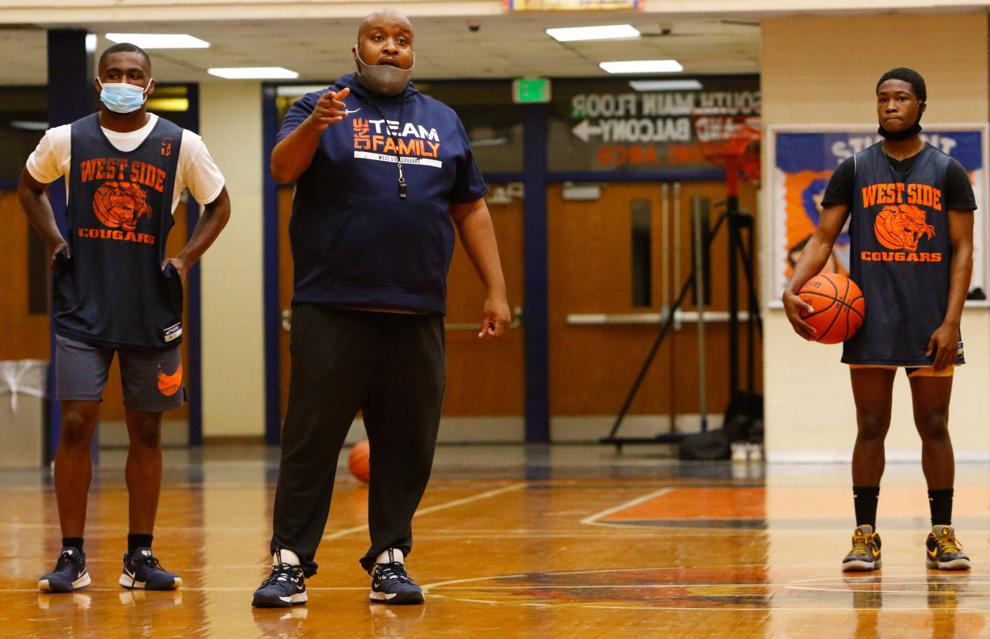 West Side's first practice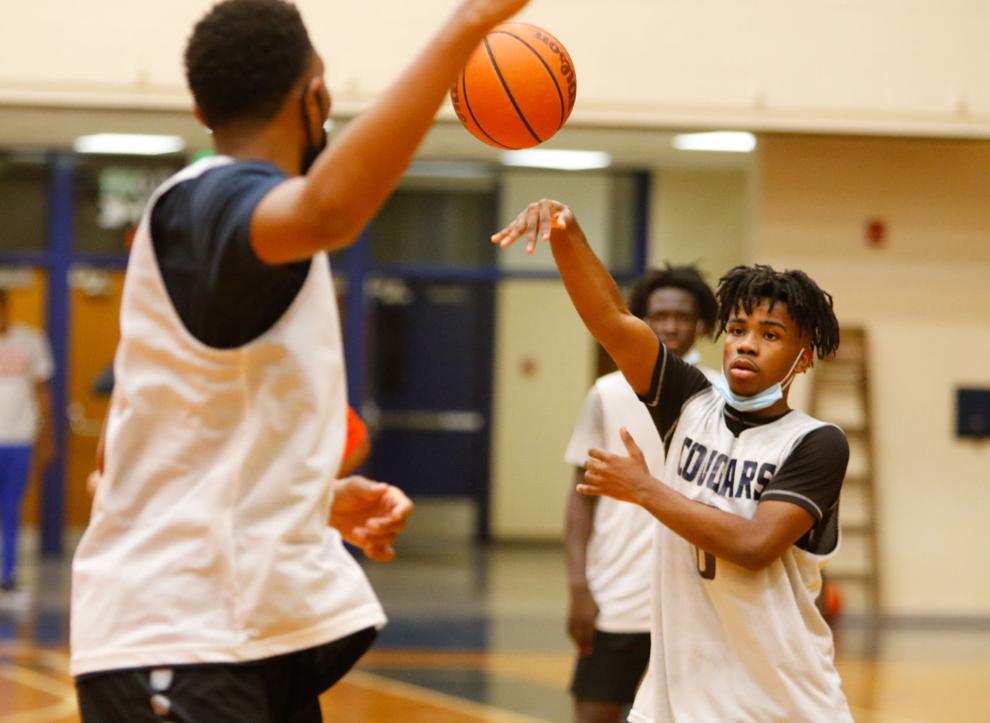 West Side's first practice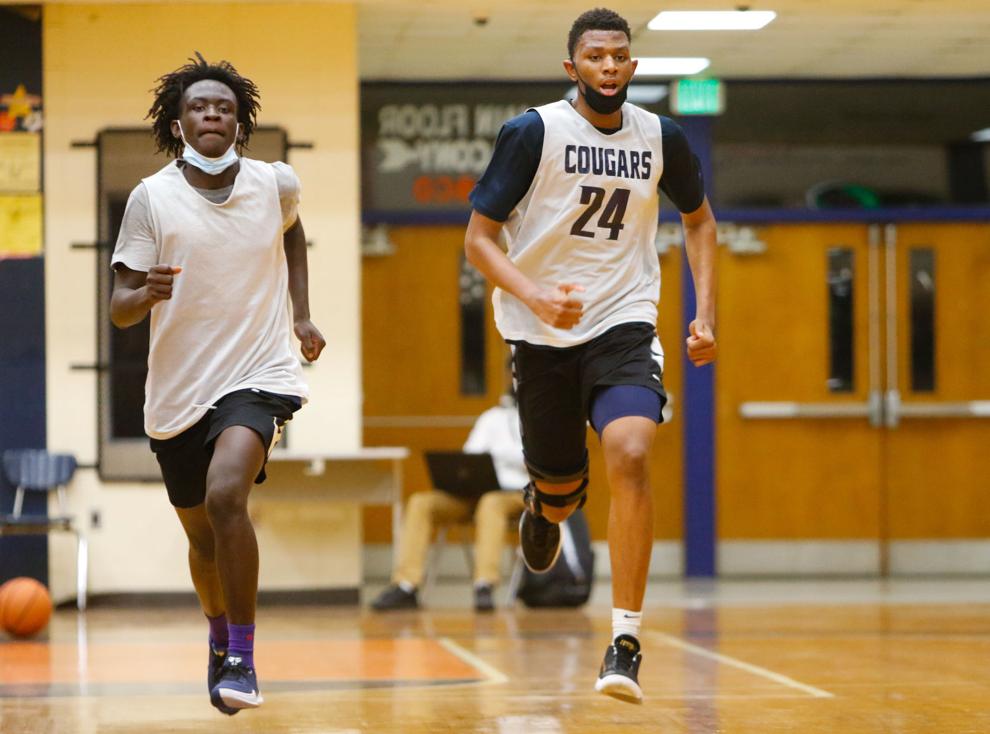 West Side's first practice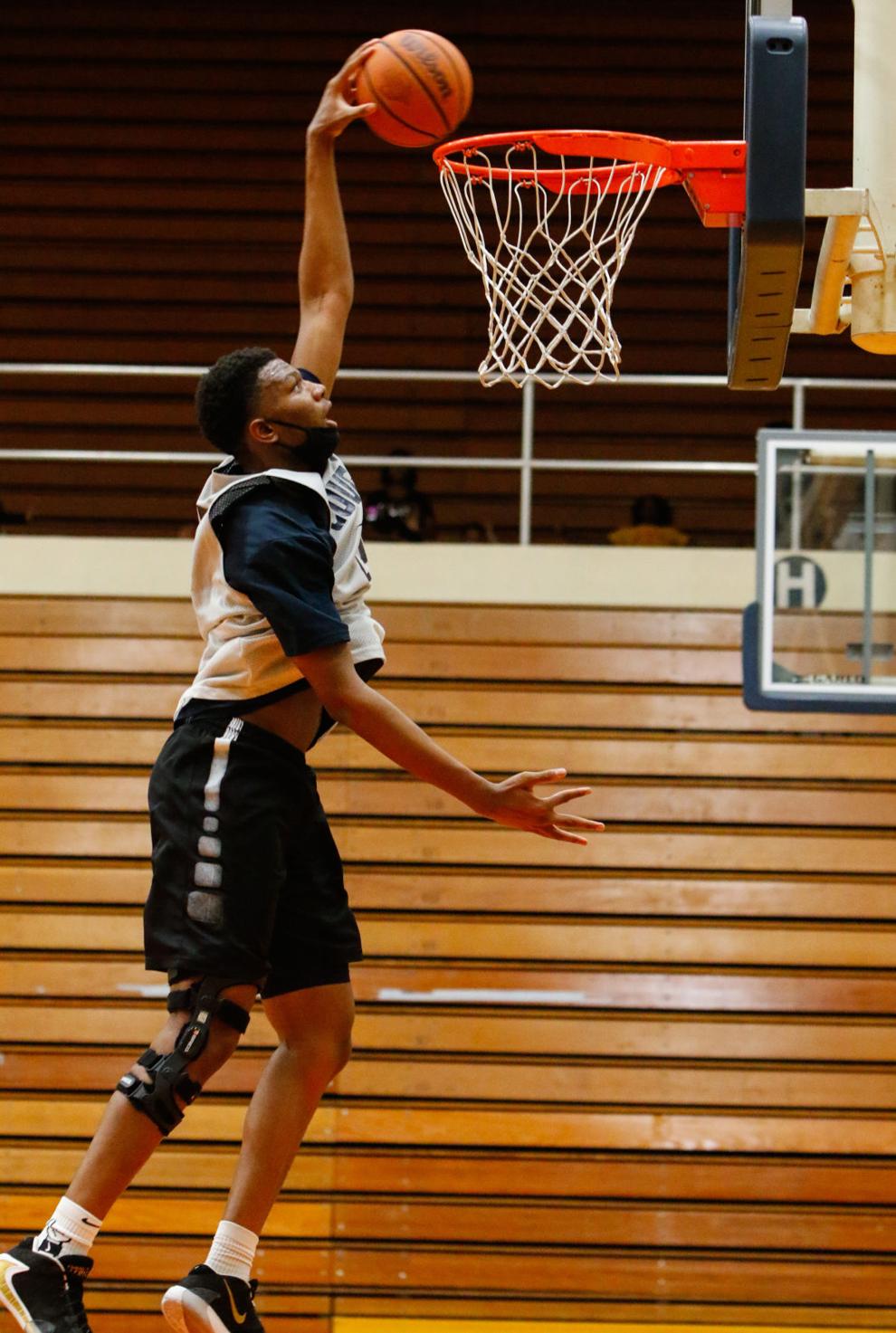 West Side's first practice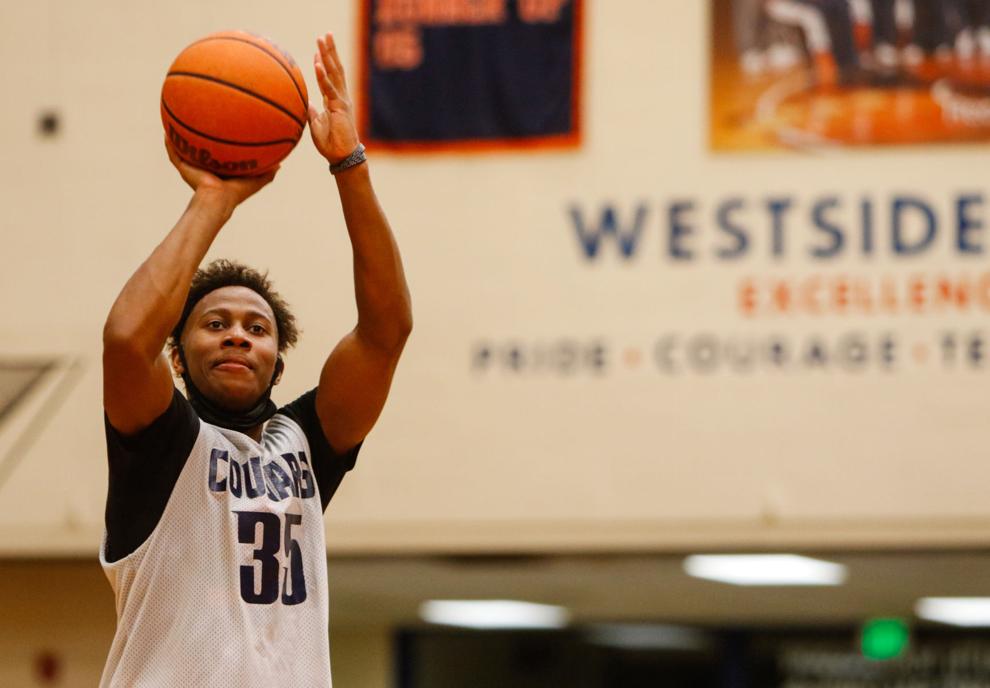 West Side's first practice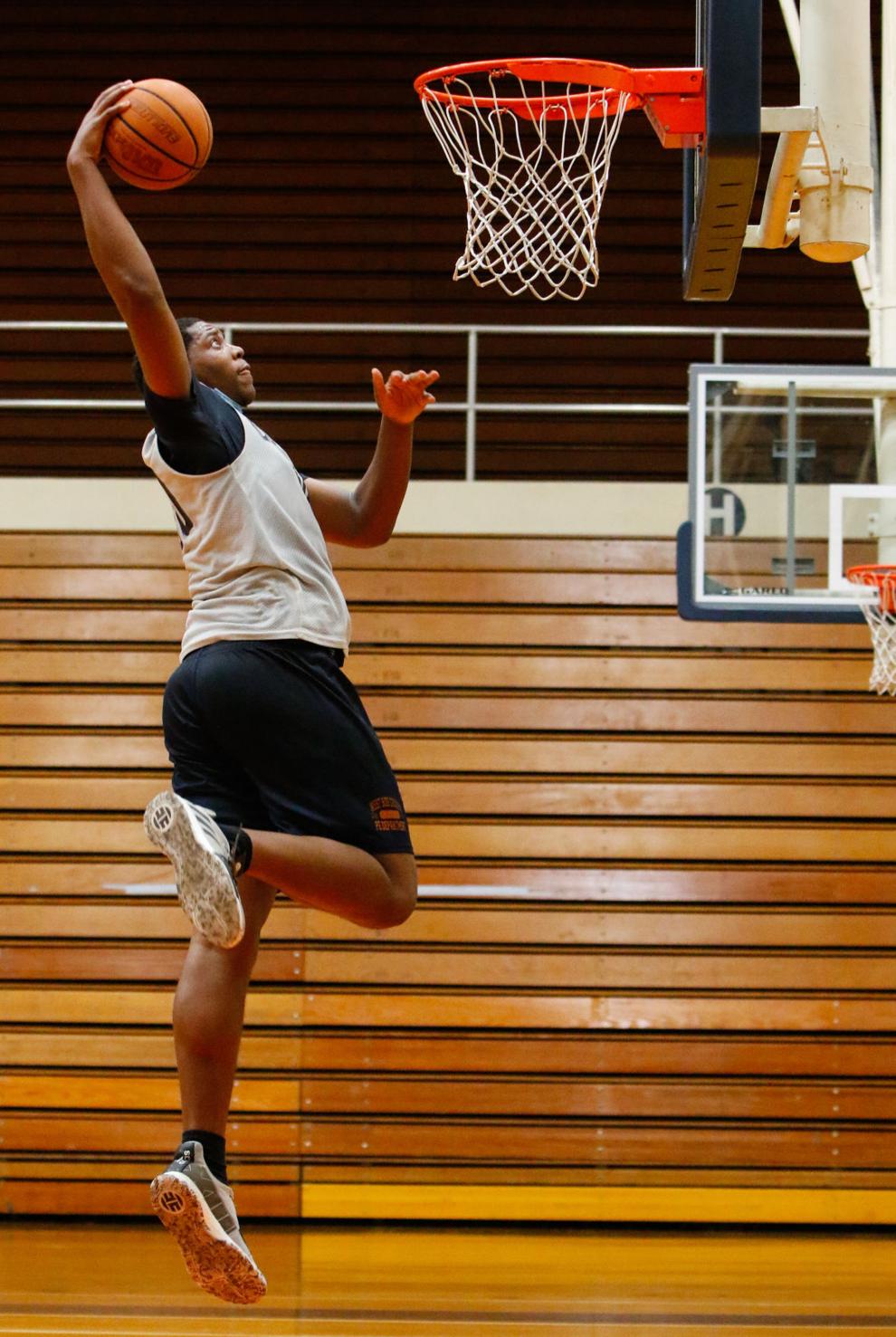 West Side's first practice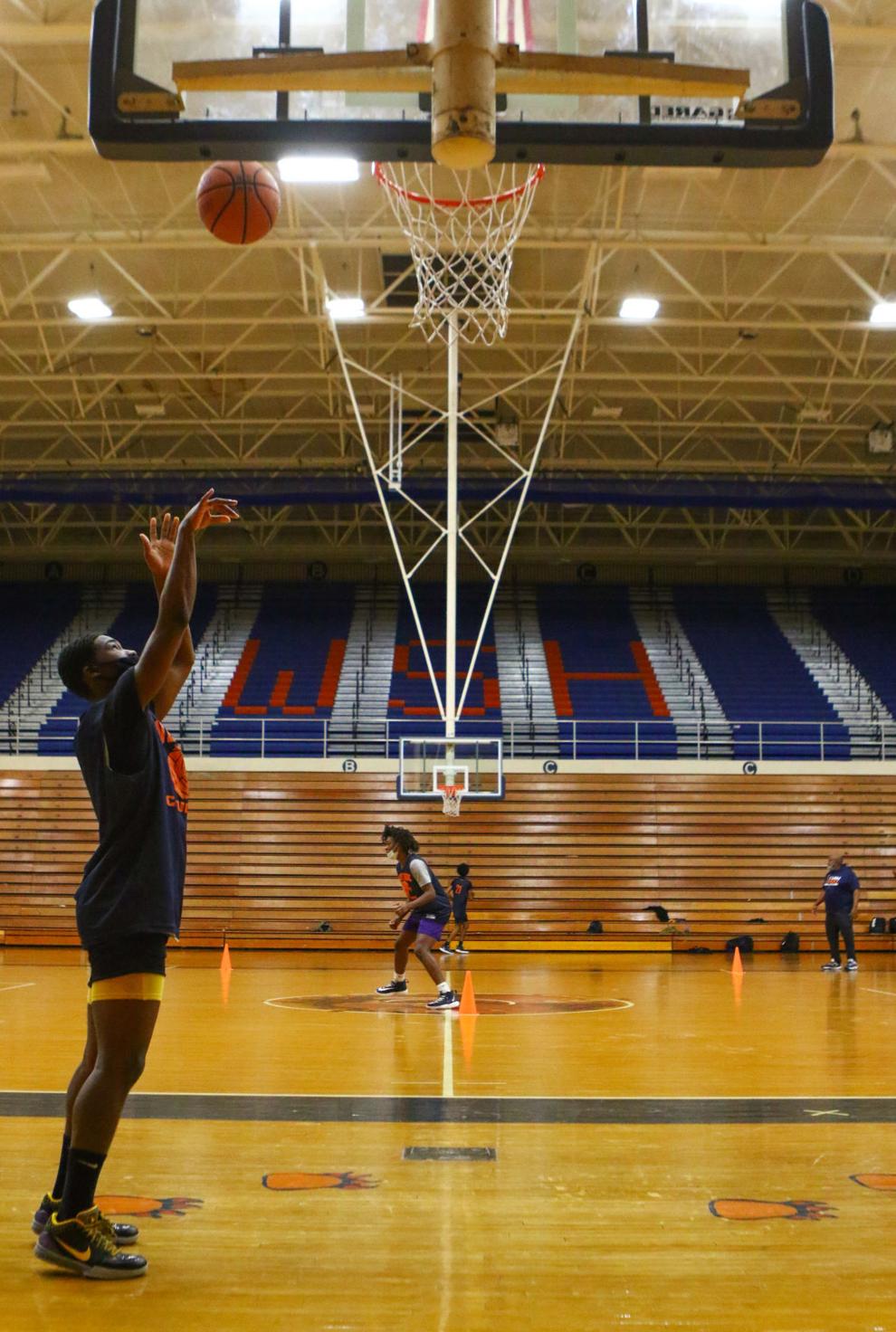 West Side's first practice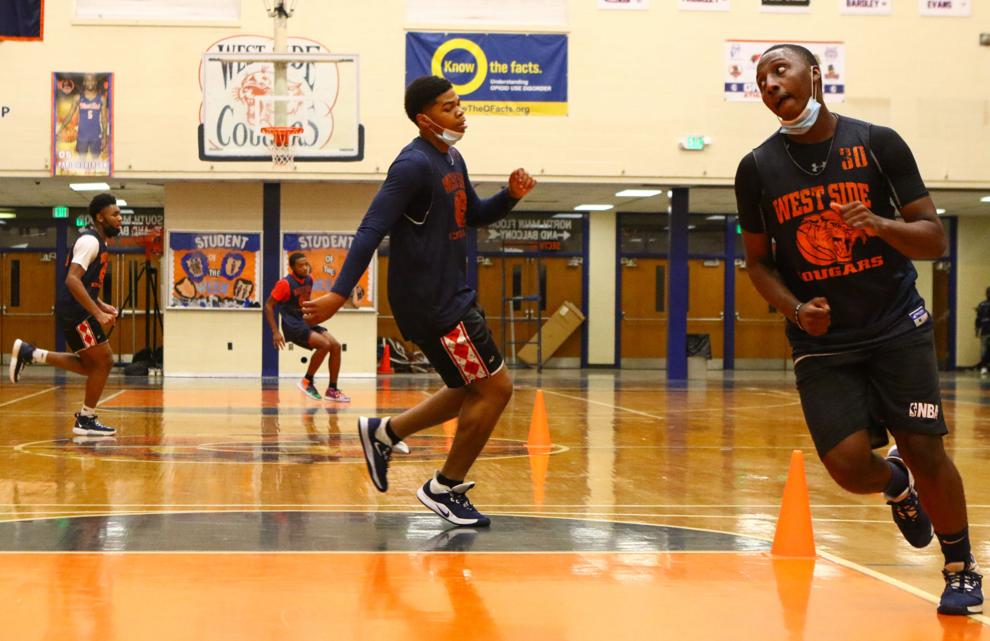 West Side's first practice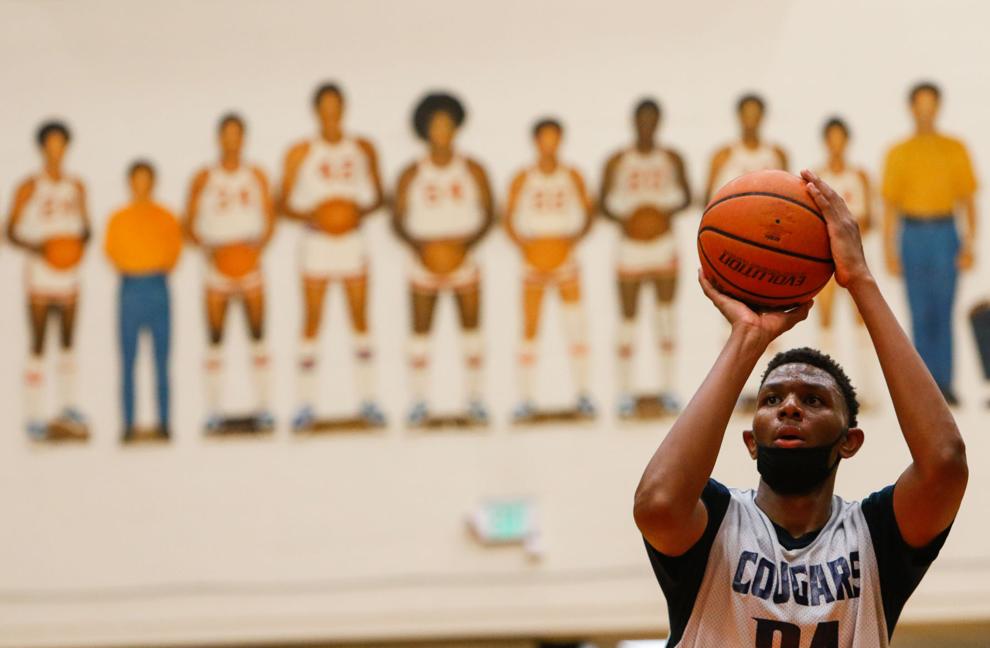 West Side's first practice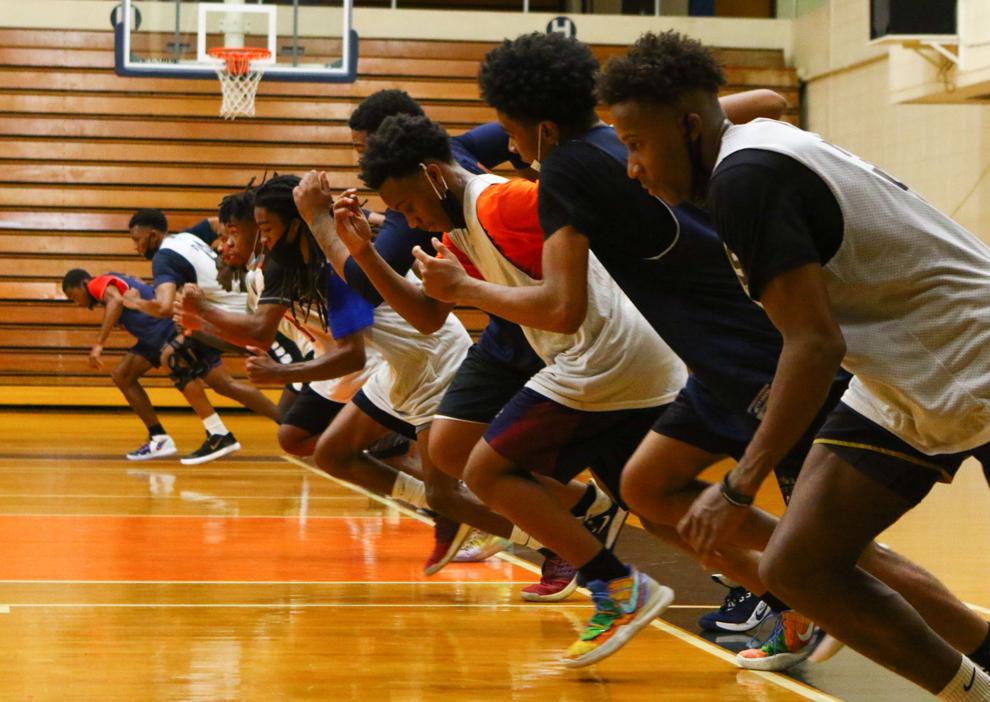 West Side's first practice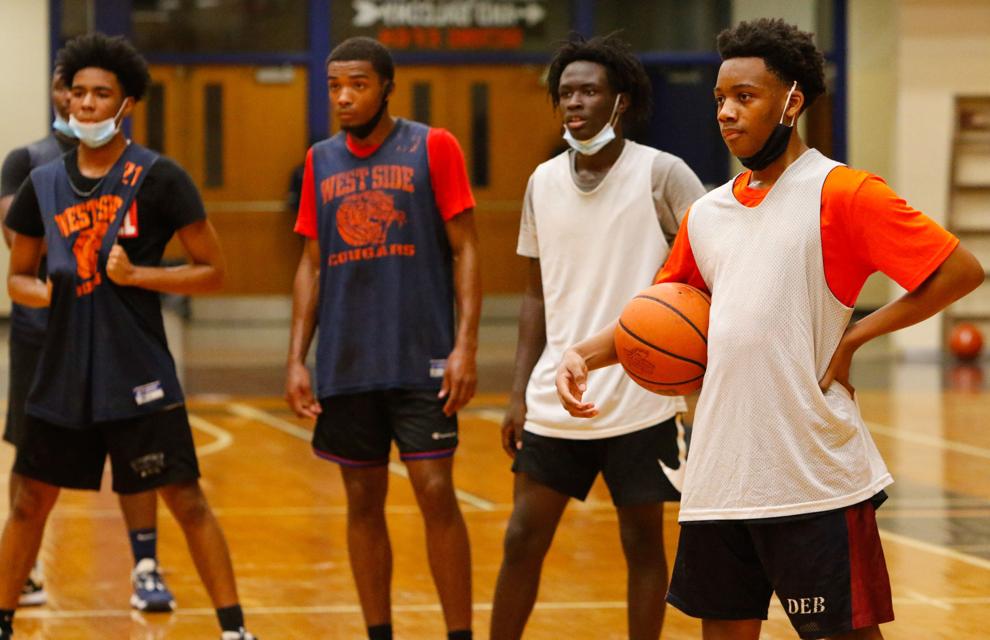 West Side's first practice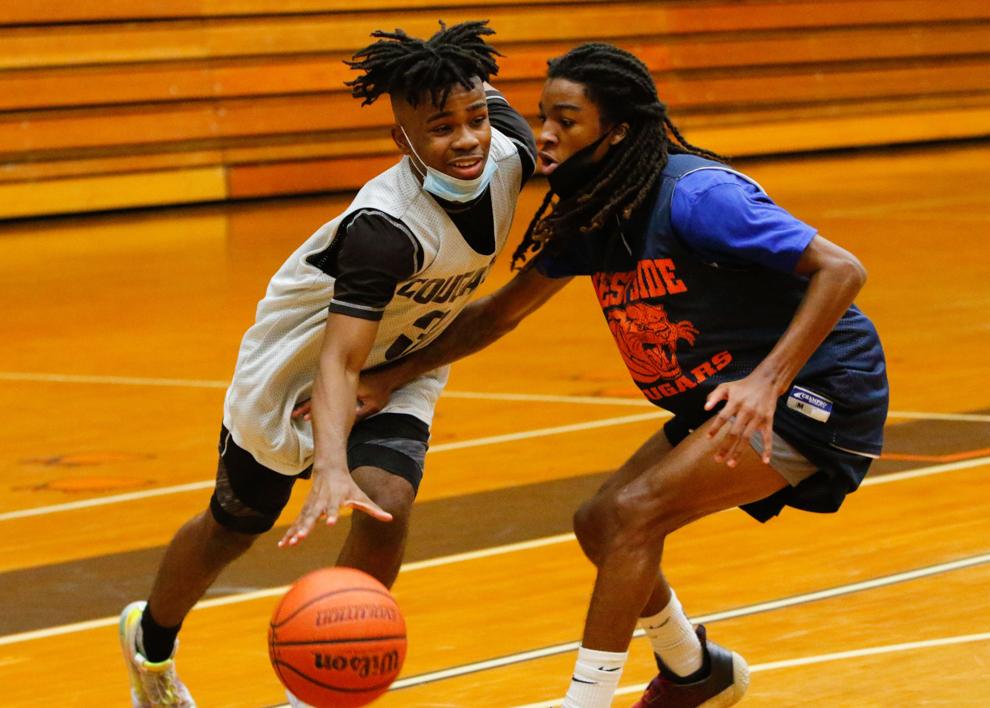 West Side's first practice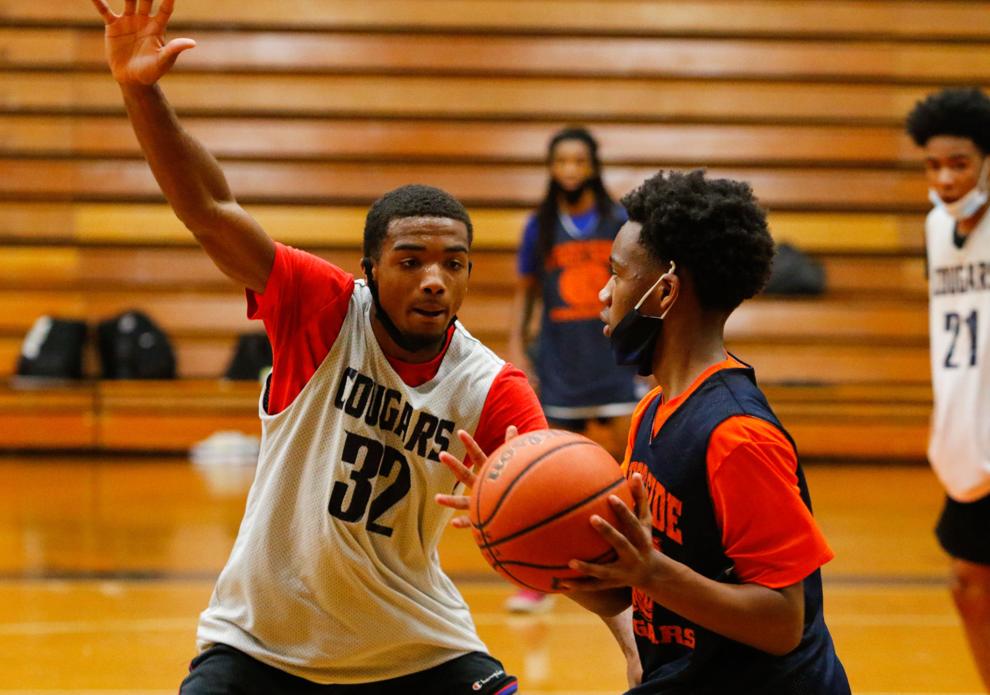 West Side's first practice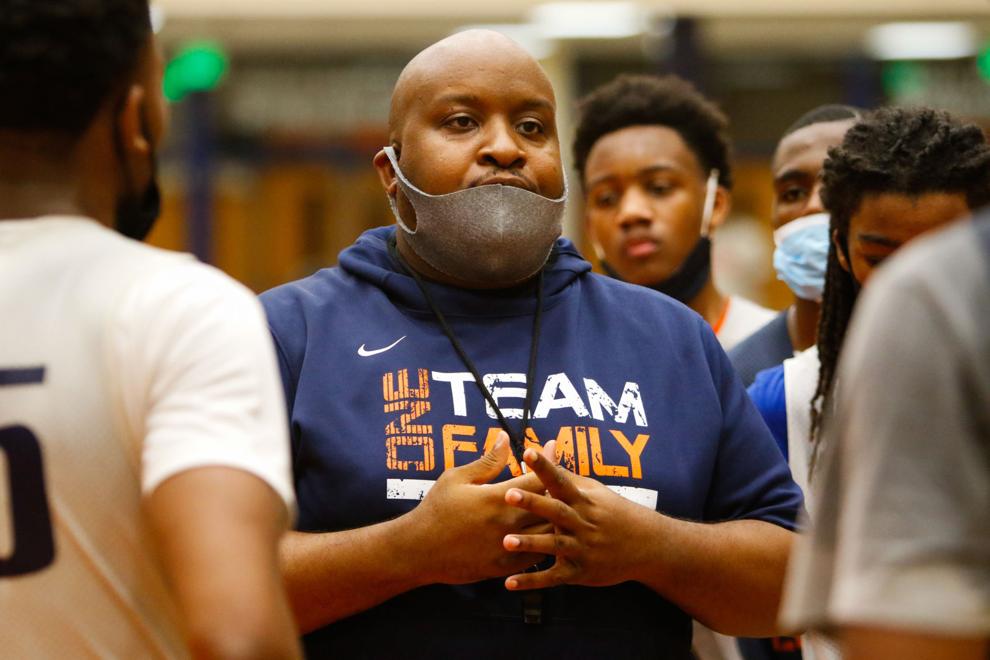 West Side's first practice