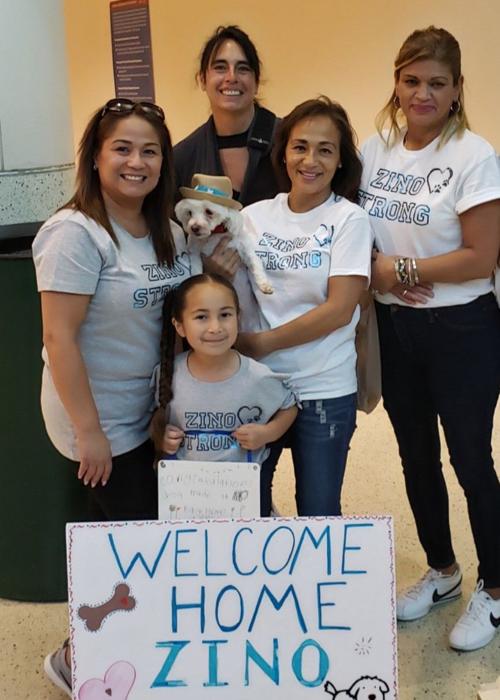 EAST CHICAGO — Nearly six months after being stolen from his human's backyard, an East Chicago dog has been reunited with his family.
Zino, a maltese mix, was allegedly lured and stolen from owner Josephine Lopez's fenced-in backyard in February. The dog went missing from the East Chicago neighborhood around the same time dog owner Garcia Heisell Trejo reported that her bully mix puppy, Nova, was snatched from her property. 
After filing a report with the East Chicago Police Department and offering an award for her dog's return, Lopez spent months without answers and had little hope that Zino would ever return home.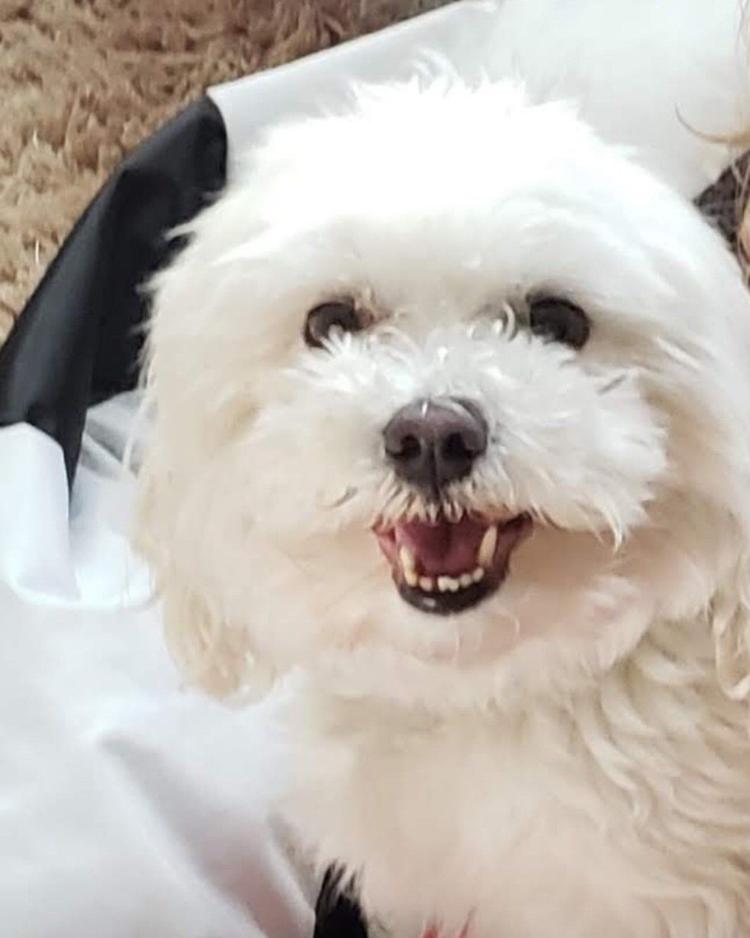 That all changed when she received a phone call from St. Cloud, Minnesota, last week.
"I couldn't believe it. They found my Zino," Lopez said. "Our fur baby made it through. Praise God!"
Lopez said Zino was found alone wondering the streets in Minnesota. He was picked up by a couple who turned the dog over to St. Cloud Animal Control Officer Michelle Booth.
It's currently unclear where Zino had been leading up to his discovery and how he ended up more than 500 miles away from home, Lopez said. An investigation is currently underway.
"The couple that found him said they were knocking on people's doors trying to see who he belonged to," Lopez said. "When they (animal control) initially sent me pictures of my dog, it didn't even look like him. He looked terrible."
Booth scanned the stray dog for a microchip to see if it had an owner. Thankfully, Zino had a microchip that gave all the details she needed to reunite him with his owner in Indiana.
The dog spent the last week at Tri-County Humane Society where he was given a much-needed bath and grooming and plenty of love, said Anna Stratton, the human society's customer service manager.
"We see all sorts of things, but this was one of the more unique situations we have ever dealt with. It's not every day we have a stray show up from states away," Stratton said. "This serves as a good testament as to why people should microchip their pets. His mom could have potentially never got him back."
Thanks to the help of Grey Face Rescue, a foster-based senior dog rescue, and Mutt Mutt Engine, an organization that helps transport rescued dogs, Zino was placed on a flight and landed in Indiana Thursday morning where he was reunited with his family at the Chicago Midway International Airport.
"Everyone went above and beyond to help us bring him home," Lopez said. "If I wasn't aggressive about him missing and if I didn't have their help, I don't know what would have happened to him. ... I was very fortunate by the grace of God that he was found when he was. I am surprised he survived."
With animals continuing to go missing from her neighborhood, Lopez is now encouraging other dog owners to get their pets microchipped. 
"They are snatching our babies up and it looks like it's not going to stop anytime soon," she said. "Please follow up and microchip your dog so if this does happen to you, you can hold on to hope." 
Be the first to know
Get local news delivered to your inbox!