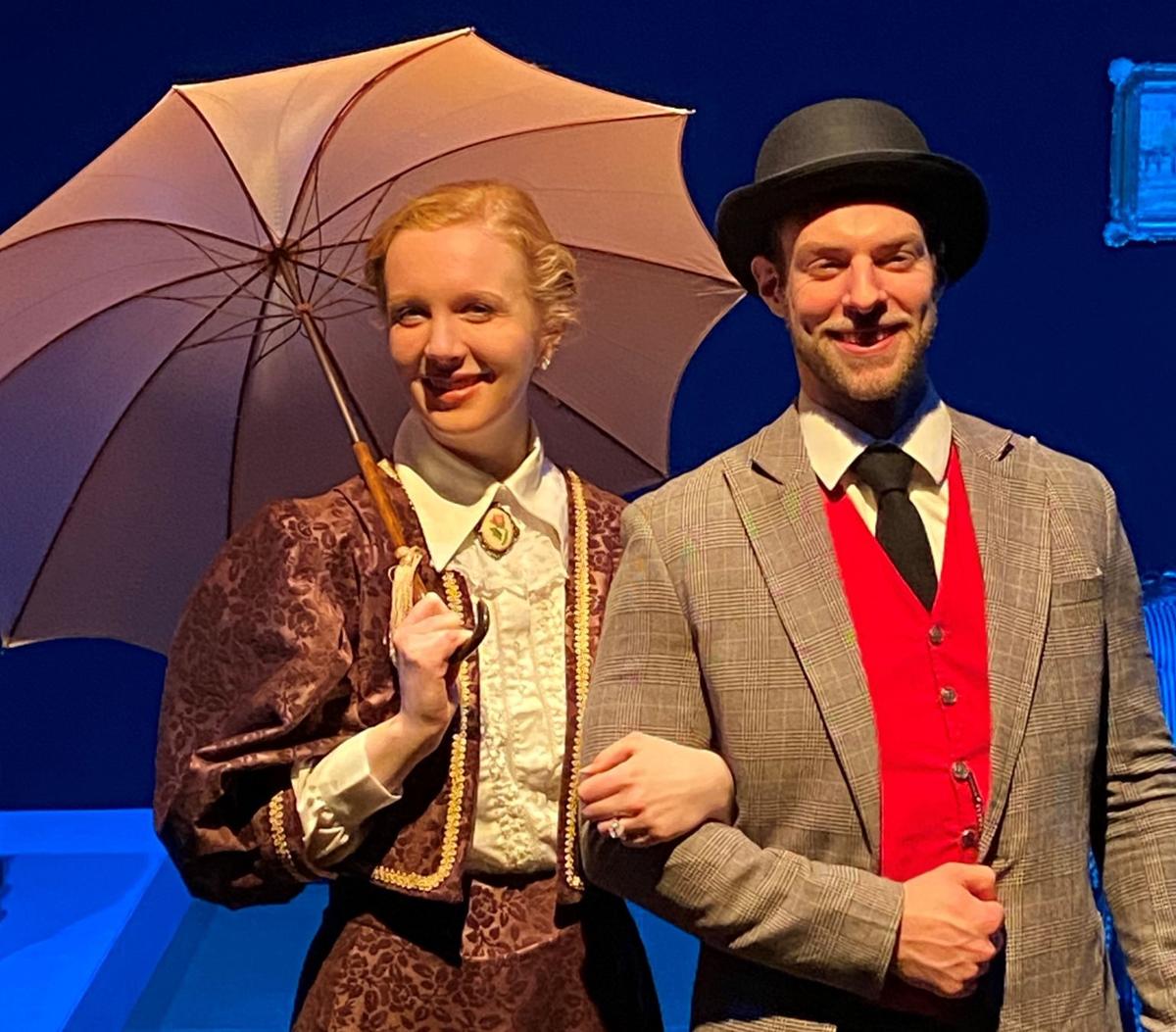 Jeff Casey, director of Hammond's Towle Theater's "Daddy Long Legs," thinks the musical which serves as their first 2021 production is ideal for his cast and crew given the current, Covid-concerned climate.
"The actors spend 90 percent of the show 18 feet apart from each other onstage," he said. "There's two people in the cast and a small orchestra. Everybody's using separate entrances and using separate bathrooms and sinks. We felt like we could do this safely."
Starting its online run March 8 and running through April 30, "Daddy" is the tale of Jerusha Abbott, a young adult tenant of an orphanage who is chosen by a wealthy benefactor for an education at a women's college in early 20th Century New England. The terms of her admission require she pen a monthly letter to her benefactor, the wealthy but socially inept Jarvis Pendleton, with whom she develops a relationship.
Taking its cue from the 1912 novel by American author Jean Webster, "Daddy" has been adapted multiple times on the stage and big and small screen as well as staged and filmed throughout the globe.
Towle Theater's production of "Daddy Long Legs" is from a 2009 musical version, which features songs such as "What Does She Mean By Love" and "The Secret of Happiness." This adaptation of "Daddy," which made its off-Broadway debut in 2015, received a Drama Desk Award for Outstanding Book of a Musical.
"It's an age-old concept: boy and a girl meet, in this instance via pen pals, and fall in love," Casey said. "It's a story that people are familiar with, but it's told in an interesting way."
"It's also the only musical I've ever done in my life where there isn't at least one song where I don't cringe when it starts," he added. "The music here is absolutely beautiful."
Casey and Towle Theater originally planned to bring "Daddy" to the stage last May but those plans, as well as the remainder of the 2020 season, were canceled as a result of the pandemic.
Isabella Andrews is Abbott and Adam Moxness is Pendleton in Towle's production of "Daddy Long Legs." Both were scheduled to perform in their roles when the musical was first scheduled in May.
Casey, the actors, musicians and crew, along with John Carpenter from the Hammond-based Thunderclap Studios, performed "Daddy" three times. Carpenter has assumed the role of editor for Towle's production.
"We didn't want the end product to be the cheesy dad with the camcorder standing in the back of the theater with one staggering shot the whole time," Casey said. "It wouldn't be a product that we would be proud of and it wouldn't be appealing for people."
Towle Theater's next production, "Hope and Gravity," is penciled in for July.