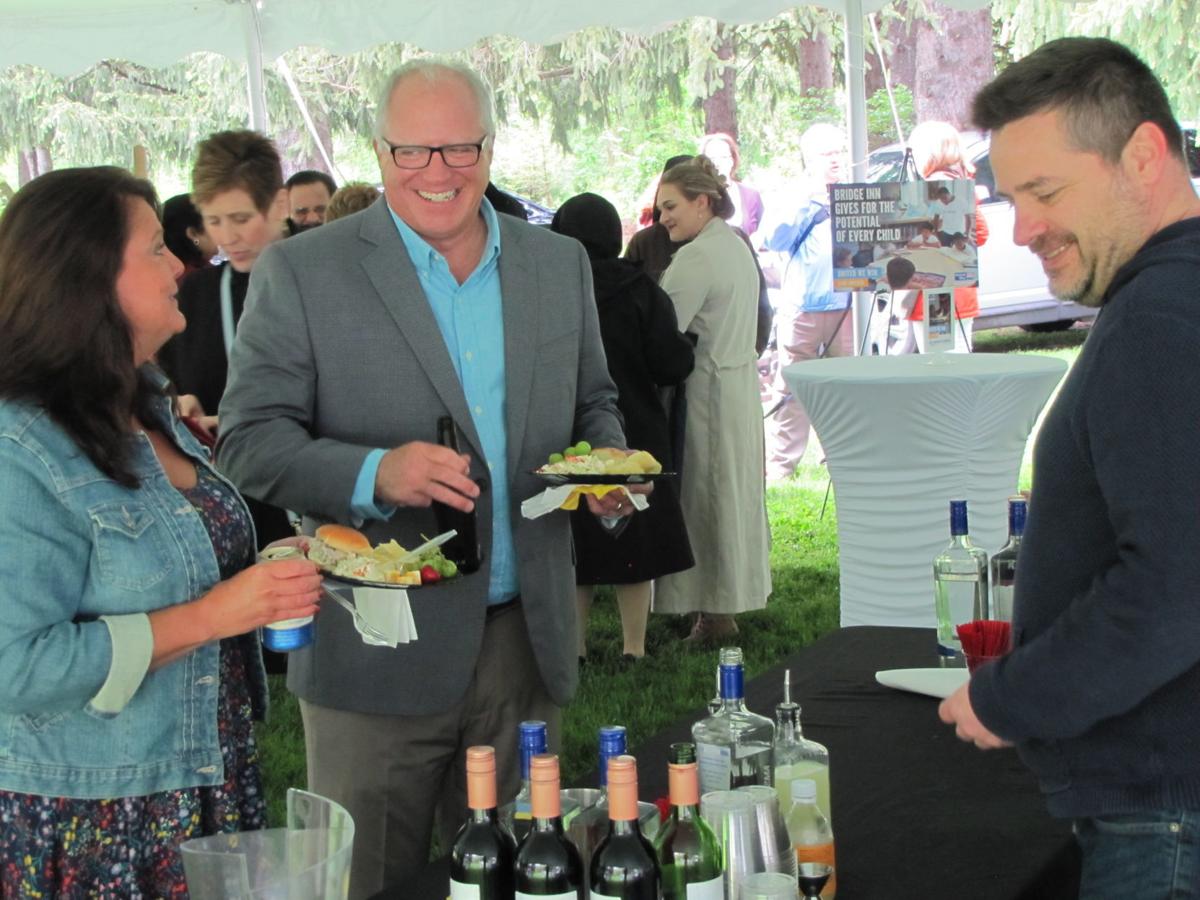 MICHIGAN CITY — More than 100 people attended the first ''Seeds of Impact'' fundraising gala hosted Sunday by the United Way of LaPorte County.
The event offering food, wine and live jazz music under a large white tent at the elegant Friendship Gardens represented a different strategy to raising money. The organization previously held one large gala in the fall as a kickoff to the annual fundraising campaign.
The group plans plans a lip sync battle in November at Blue Chip Casino.*
Fundraising has dropped in recent years from over $1 million to about $700,000 last year, said Dave Sisk, director of corporate engagement for United Way of LaPorte County.
''We're trying something new. We're going to see if this works,'' Sisk said.
United Way of LaPorte County provides funding and other support to more than 20 local public service agencies such as Salvation Army, READ LaPorte County, Sand Castle Shelter for Homeless Families and Imagination Station Child Development.
Kris Pate, executive director of United Way of LaPorte County, said the organization is also using a more effective approach for a positive impact on the community.
More resources now go toward the greatest needs like combating poverty, early childhood education and connecting youth to other positive experiences.
''It's more focused. Much more strategic and we're really excited about that,'' Pate said.
Barbara Eason-Watkins, superintendent of Michigan City Area Schools, thanked United Way for its support of a five-week summer program to prepare disadvantaged children for success once entering kindergarten.
She said the impact has been more children keeping up in reading, writing and use of technology.
''Over 70 percent of our families are low-income. Many of our families struggle just to make ends meet and I can tell you early childhood education is not their priority but you've made it a priority. I hope you continue to make it a priority,'' Eason-Watkins said.
Jim Musial, director of Centers Concerned for the Homeless, said United Way contributes to his group financially and helps it more effectively serve the community.
His organization helps the homeless become self-sufficient by providing opportunities in areas like education, budgeting and other life skills.
''Our entire goal is to get them into permanent housing with the tools necessary to sustain it,'' Musial said.
State Rep. Jim Pressel, R-Rolling Prairie, said United Way helps fill in the cracks that other social service organizations are unable to do by themselves.
''They pick up where others leave off,'' he said.
Pate said monetary contributions have suffered recently as some major employers who used to raise money for United Way at their workplaces have closed or downsized. 
She said a key to restoring contributions is letting more people know about the good things United Way is doing for the community.
''When we have this opportunity to share what's going on then people will want to get involved,'' Pate said.
*This has been changed from the original, to correct the nature of the fall fundraiser.