Q: What is an atmospheric river?
A: The extreme and persistent drought that has plagued parts of California for several years will be at least slightly remedied by the torrential rains that fell over the weekend over much of the central and northern part of the state.
These rains were associated with a phenomenon called an "atmospheric river."
Atmospheric rivers are organized flows of deep, moist air from the subtropics and tropics that bring many locations in California a large portion of their annual precipitation.
These rivers are not really a distinct feature of the atmosphere. Rather they are organized and pushed poleward by the circulations around extratropical cyclones that are strong enough to tap the substantial moisture endemic to the subtropics and tropics.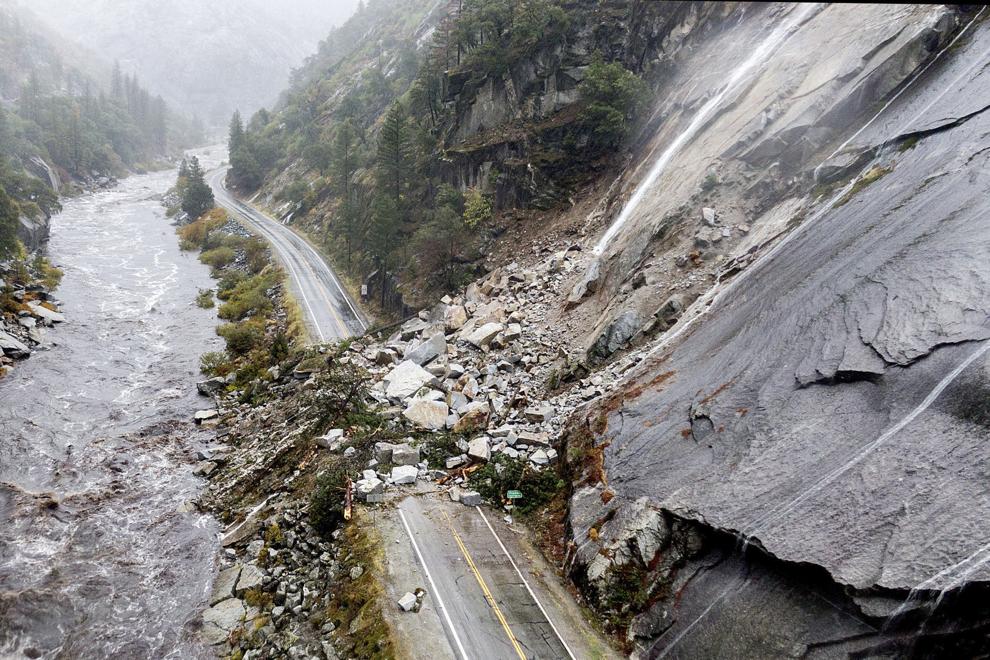 This weekend's event is directly tied to the most intense extratropical cyclone to ever visit the waters off the Pacific Northwest. A cyclone with a central pressure in the 944 mb range was just offshore of Washington state. For perspective, the average sea-level pressure is about 1012 mb. Additional perspective on the strength of this storm arises from the fact that category 3 or 4 hurricanes are often characterized by such low central pressures.
The atmospheric river associated with this storm was really a deep flow of moist air ahead of the cold front associated with this monster cyclone. Though it is not truly a distinct meteorological animal, categorizing such moist flows as atmospheric rivers is a useful way to gauge the likely impact of these features on precipitation prospects both in the Central Valley — an enormously important agricultural region of our country — and in the Sierra Nevada, where winter snows are like money in the bank for spring agriculture in Valley.
7 steps for preparing your yard for colder weather
Fertilize your lawn‌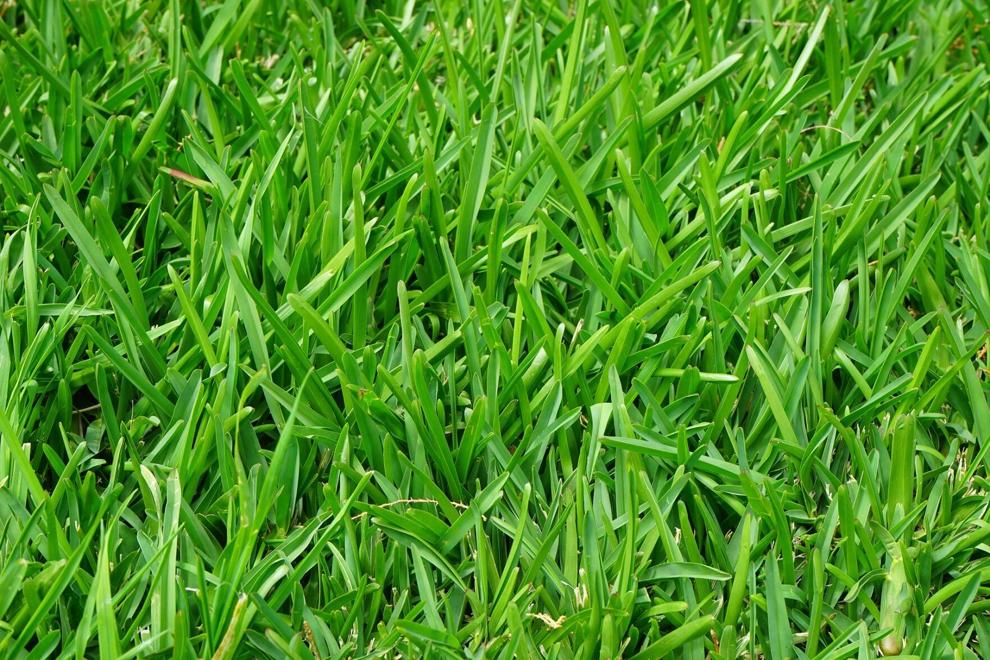 Fall is the perfect time to fertilize your lawn, especially in the cold-weather-prone Midwest and Northeast.
Fertilizing is an essential part of winterizing your lawn. Fertilizer strengthens grass roots before the cold sets in, making for greener and healthier spring grass.
Generally, the best time to use fertilizer is in mid-October or a few weeks before the first frost in your area. Apply fertilizer in the early morning (dew can help it absorb into the soil) or early evening. Never use it just before or after a heavy downpour; the rain or leftover moisture will wash away the fertilizer.
If you have warm-season grass like zoysia or Bermuda, fertilize up to about a month before the first frost. That way, the grass can go dormant for the winter.
Along with regular fertilizer, give your lawn a boost with a fertilizer created specifically for the winter, which helps grass roots store nutrients over winter. Apply this four or five weeks after your regular fertilizer.
Aerate the soil‌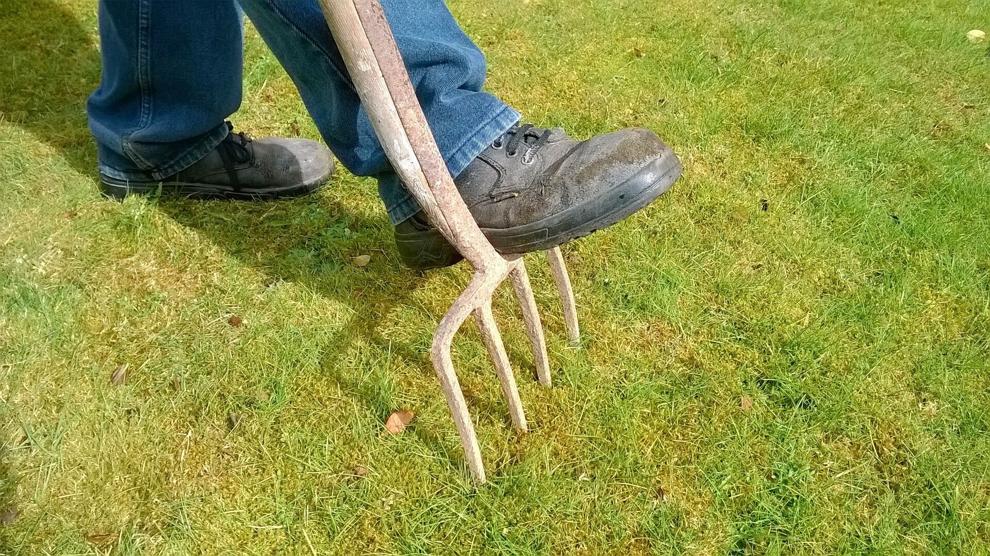 Aeration is the act of breaking apart compacted soil that blocks nutrients and stunts root growth.
Lawns should be aerated once a year. In cooler regions, aerate in early fall or early spring. In warmer regions, aerate in early spring or before summer. Without regular aeration, grass will thin out and die; aeration is especially important for newly planted sod, heavily trafficked lawns and new constructions. For maximum impact, aerate your lawn before fertilizing it. That way, the fertilizer can get through to the grass roots.
For hard soil or lawns with water runoff, use a plug aerator. Spike aerators work better on looser soil.
After aerating your lawn, let any excess soil dry and break down, then overseed or fertilize the lawn as needed.
Dethatch the yard‌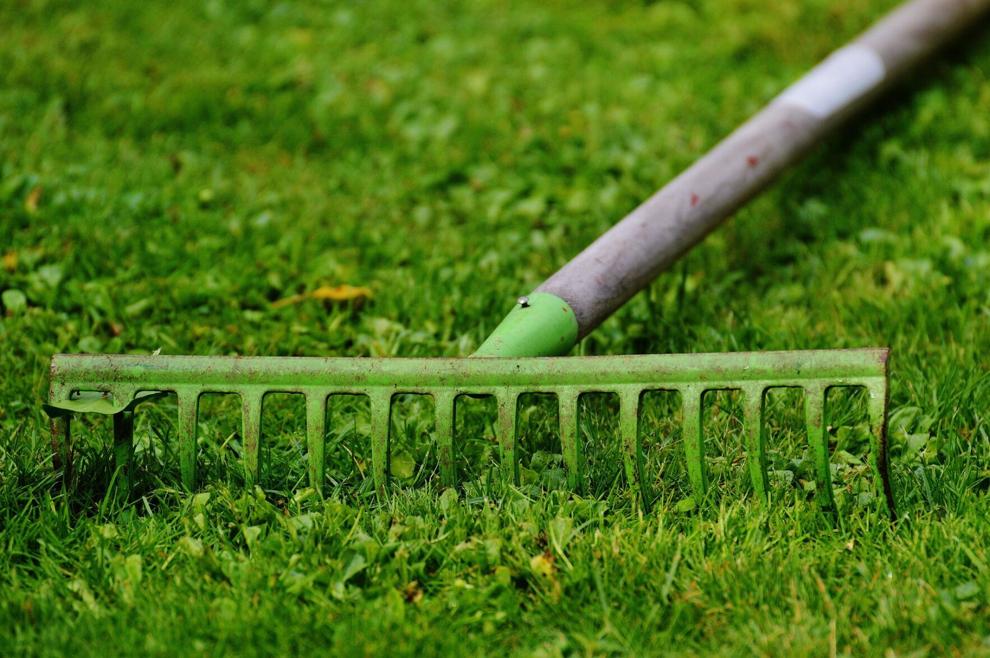 A half-inch-thick layer of thatch, which is decomposing organic matter between the soil and upper grass, can be beneficial to your lawn. But if the thatch builds up, it can keep water and fertilizer from reaching root systems. It can also create problems in insulation, which makes it harder for your grass to withstand temperature changes. Use a thatching rake or dethatching machine to remove buildup.
For warm-season grass, you may need to wait to aerate and dethatch the yard until spring, when grass starts growing.
Overseed the yard‌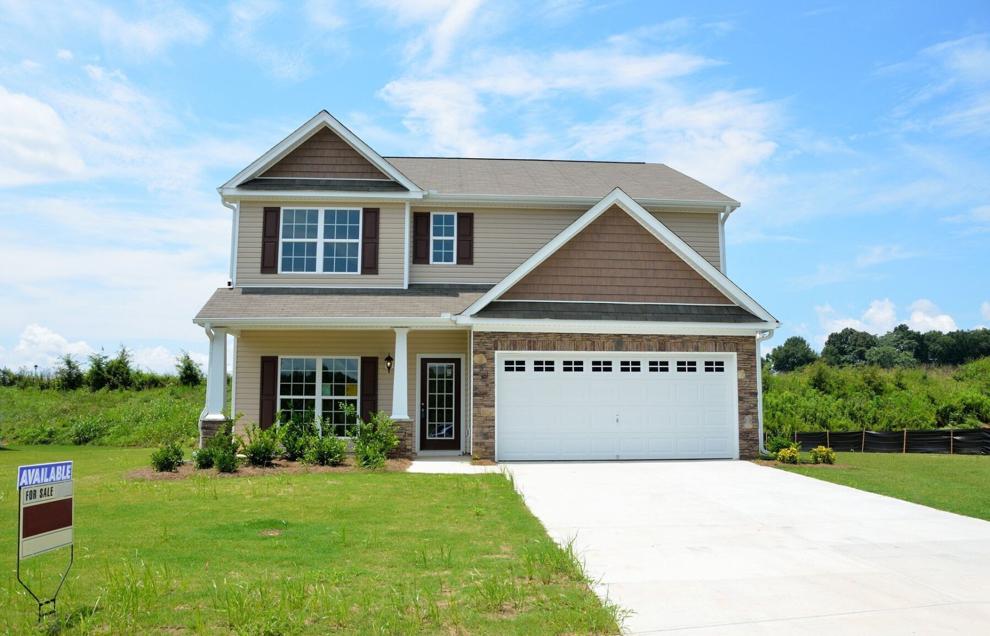 If your lawn is starting to look a little bare, overseed it before winter. This promotes thick grass growth and helps prevent weed growth.
In cooler regions, overseed about 45 days before the first frost (warmer regions, wait until late spring). Evening is the best time of day to seed, once the temperature drops below 65 degrees.
Before seeding the yard, test your lawn's pH levels for ideal seeding conditions (6.2 to 7 pH is recommended). Then, sprinkle mulch over the areas you want to seed. For best results, use a seed spreader.
Mow the grass‌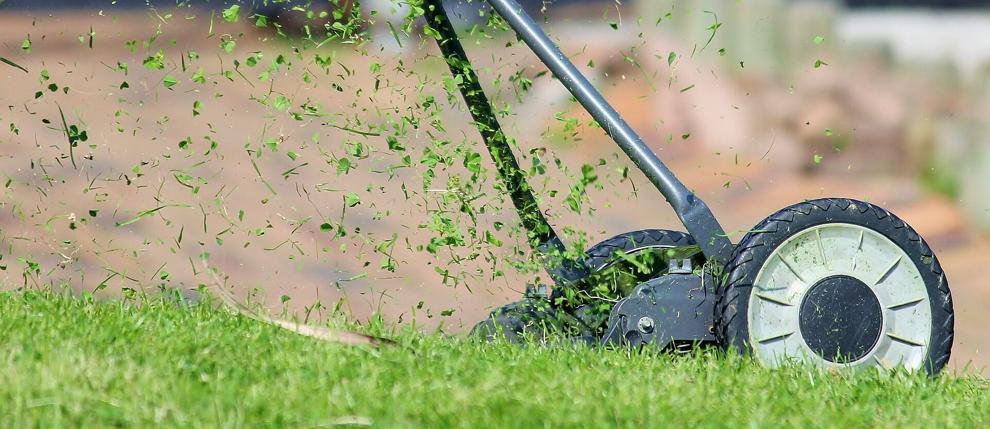 The ideal lawn height before winter hits is 2 inches. That's short enough to prevent snow mold but long enough to protect the grass roots from cold temperatures.
But keep in mind that mowing the grass all at once to a short height can cause stress on your yard. Instead, as temperatures fall, mow the grass in increments. This will also help slice up any fallen leaves and create a mulch that acts as a natural fertilizer for the yard.
Water regularly‌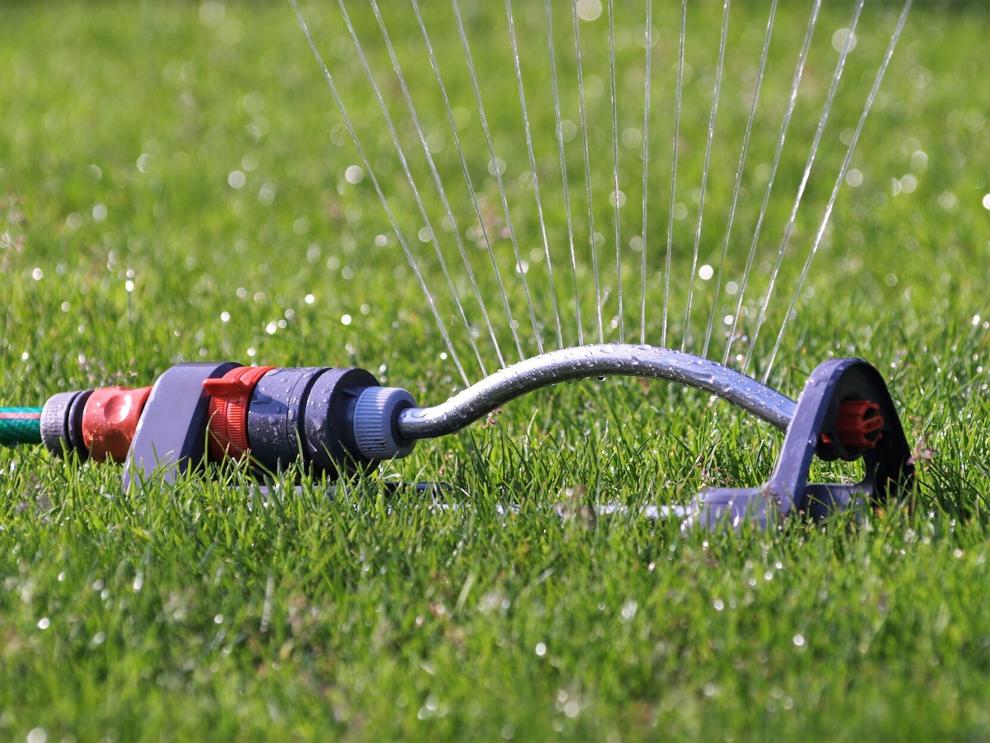 In general, grass needs 1 to 2 inches of water a week for a healthy root system. Keep an eye on the daily temperature and make sure you water the grass before the first frost. This will strengthen the grass and protect it from cold damage.
As the temperature drops, remember to disconnect hoses or irrigation systems to prevent freezing.
Rake leaves‌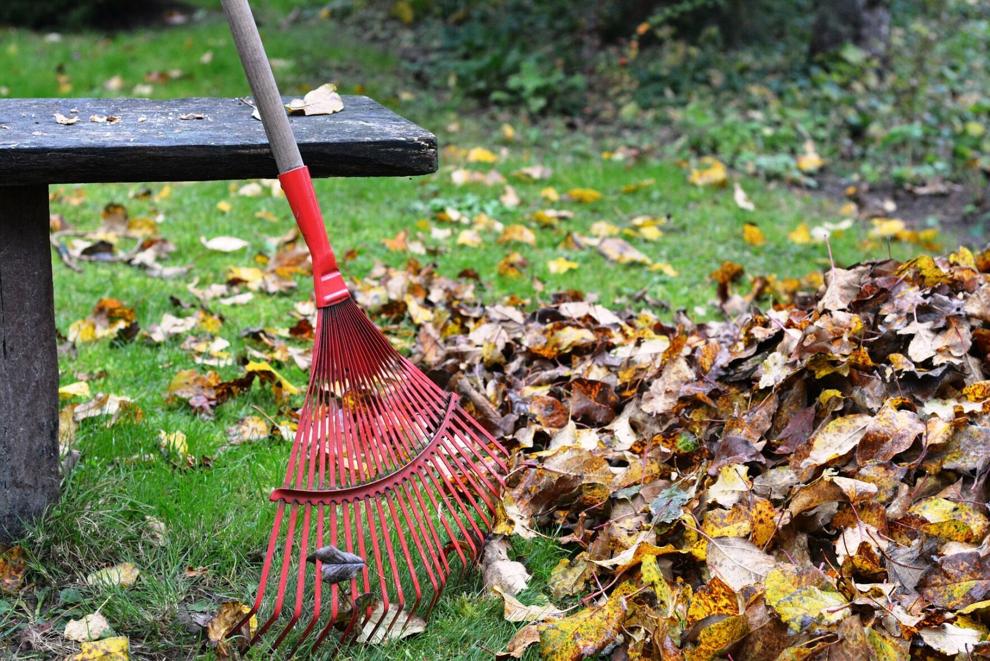 In yards with lots of trees, make sure to regularly rake up the leaves and remove leaf piles.
A few leaves here and there are OK; they can be broken up into fertilizing mulch with a lawn mower. But piles of leaves can retain moisture and lead to soggy grass and decay.
Angela Watson is a writer for BestReviews. BestReviews is a product review company with a singular mission: to help simplify your purchasing decisions and save you time and money.
"Weather Guys" Steve Ackerman and Jonathan Martin are professors in the University of Wisconsin-Madison department of atmospheric and oceanic sciences. Send them your questions at stevea @ssec.wisc.edu or jemarti1 @wisc.edu.