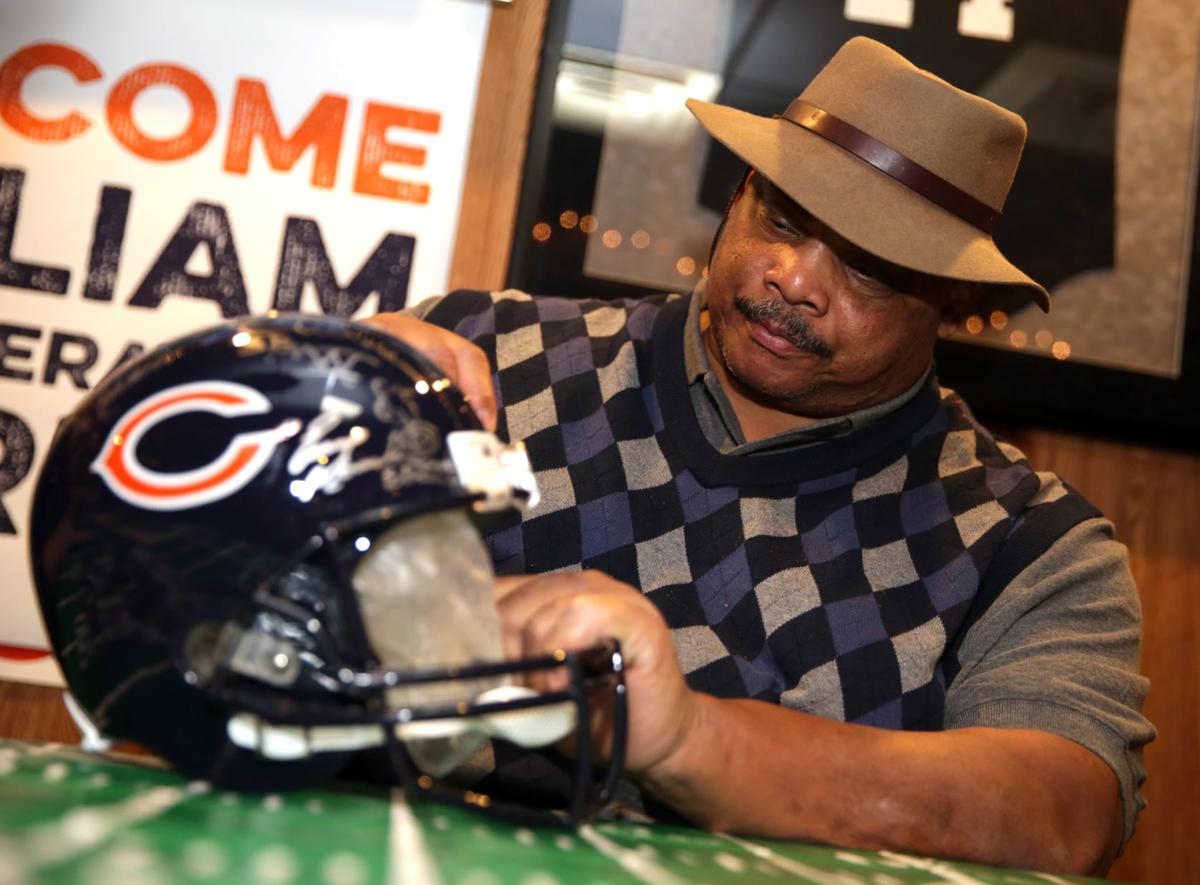 Fan favorite William "Refrigerator" Perry, the imposing defensive lineman and occasional fullback from the Chicago Bears team that last won a title more than three decades ago, will return to Bridge's Scoreboard in Griffith this September to sign autographs.
The immortal member of the endlessly romanticized 1985 Bears will appear from 2 to 6 p.m. Sept. 23 at Bridges' Scoreboard at 121 N. Griffith Boulevard in downtown Griffith.
It costs $49 to get any item you bring signed, and an additional $20 for an inscription of up to four words. A $99 VIP autograph ticket entitles one to two autographs and two inscriptions.
Perry famously rushed for a touchdown in the Bears' 46-10 rout of the Patriots in the Super Bowl in 1985. Beyond helping the Bears win their last world championship, Perry has been a Renaissance man, rapping in the infamous Super Bowl Shuffle video, being turned into a G.I. Joe Action Figure, throwing down at WrestleMania, wolfing down dogs at Nathan's Hot Dog Eating Contest and squaring off against Manute Bol in Celebrity Boxing.